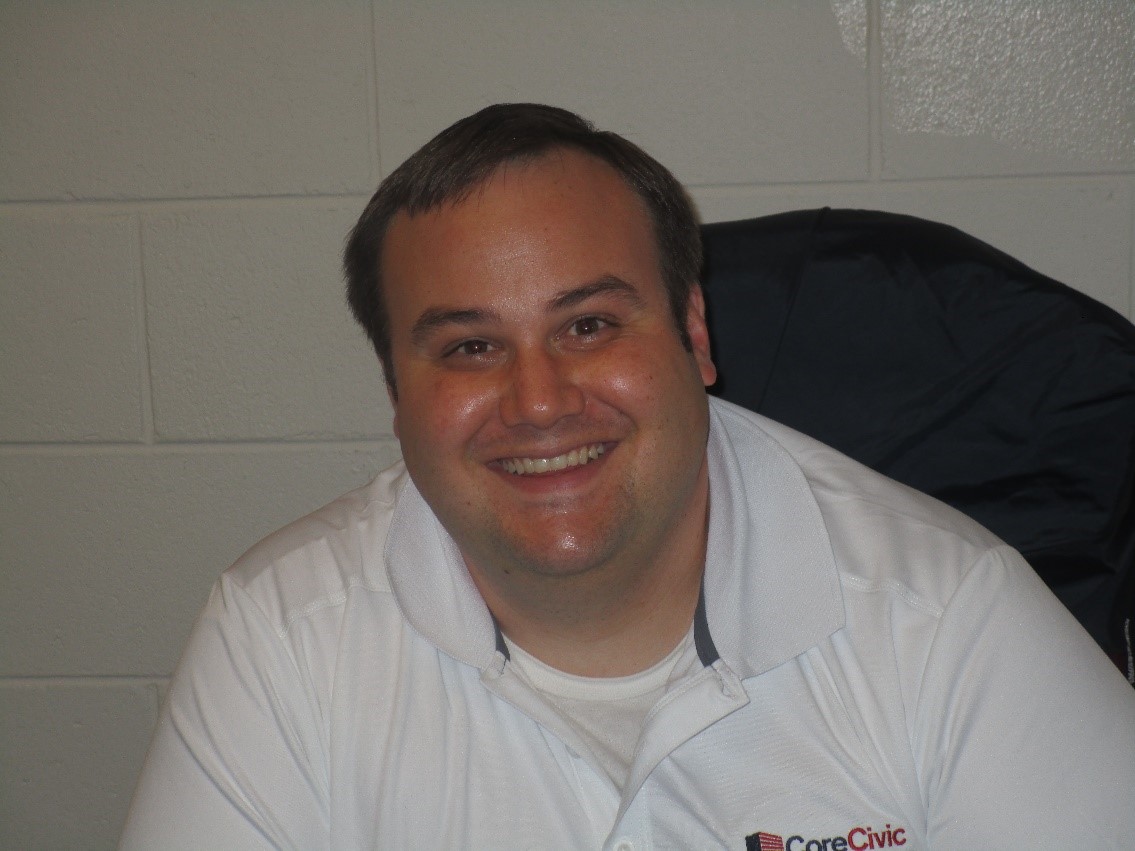 A true believer in the power of education, Instructor Supervisor Rob Crumpton has worked as a teacher at CoreCivic's Wheeler Correctional Facility for five years — and enjoys every day of it. His favorite part of the job is the pride inmates and their families have on graduation day. He also takes pride in his team's accomplishments.
What is your favorite part of your job?
I enjoy coming to work every day at CoreCivic because I like being part of a team that makes a true difference in the lives of our residents. An education has the potential to change the course of an individual's future. I have many "favorite" aspects of my work. However, nothing is more satisfying than seeing the pride and sense of accomplishment on the faces of the graduates and their families.
What has been your proudest moment with the company?
Being part of a team at Wheeler Correctional Facility that has remained at the top for inmate GEDs and industry-recognized vocational certificates gives me a great sense of pride. On a personal note, being selected as Teacher of the Year and Employee of the Month has also been a humbling experience.
What is the most surprising thing about your job?
Before coming to work I, like most people, had a pre-formed idea about the prison system and the individuals housed there. Prison, however, is nothing like I thought it would be. In the education department, we view our students as regular people who made mistakes that have landed them here. It is not our job to punish, but to offer hope through better decisions, such as obtaining a GED or a vocational skill. Using that time of incarceration to become a better human being through the opportunities afforded them not only creates a different future for them but creates a safer, stronger community for everyone.