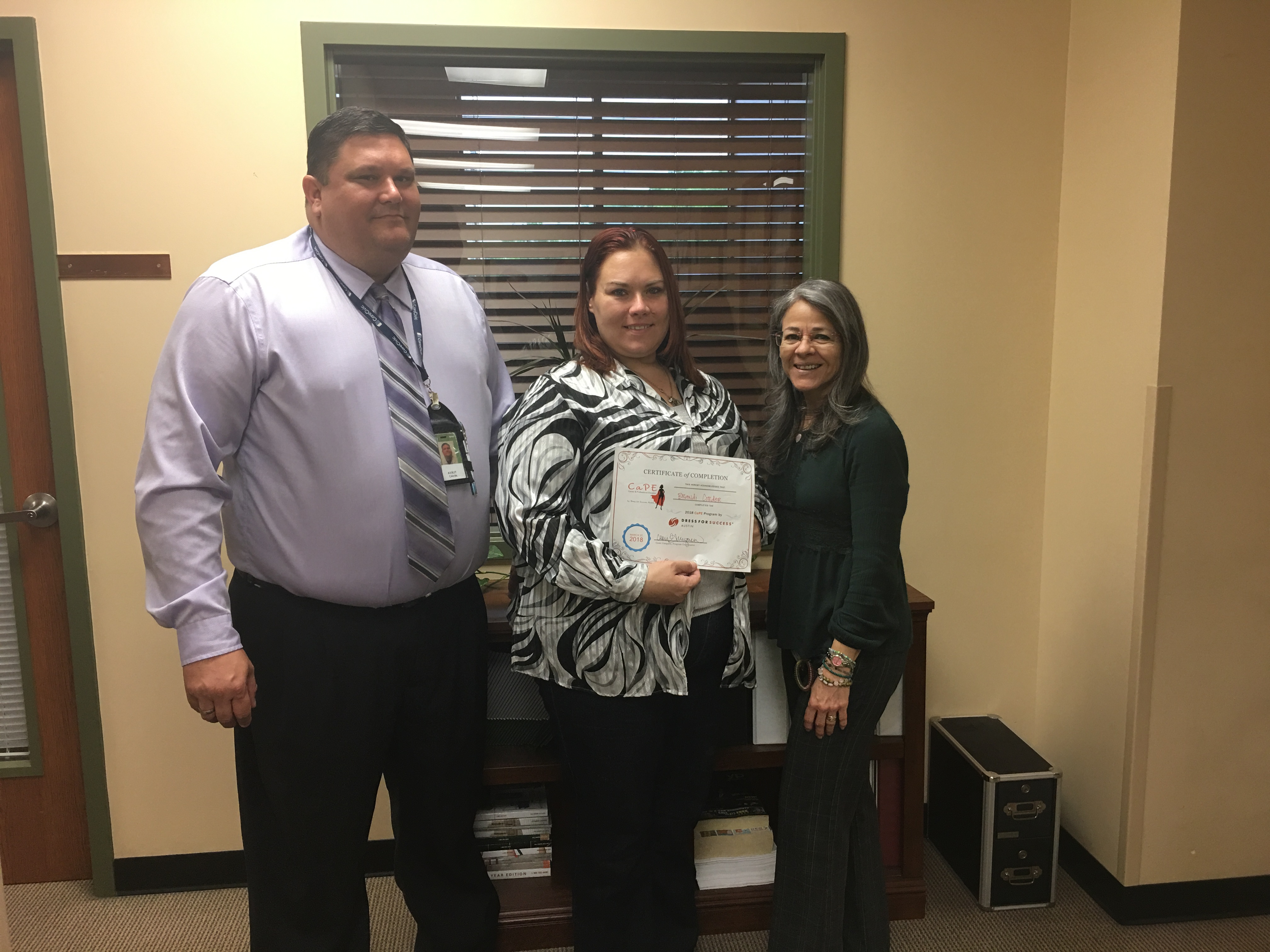 Dress right and feel right. It builds self-confidence. It's detail that matters.
And it's an important ingredient for success in job hunting. That's why CoreCivic staff at Austin Transitional Center (ATC) in Texas partnered with international nonprofit Dress for Success to organize a reentry-intensive training day in January for female residents preparing to complete their sentences and return to their communities.
The day's agenda included some reentry basics that CoreCivic staff typically cover in the residential reentry process: prepping for job interviews, sharpening resumes, drafting professional emails and brushing up on basic computer skills.
But by the end of the session, as part of the training partnership, participants were given professional work attire, makeup, shoes and accessories. ATC staff said they finished training with renewed self-confidence.
"Confidence is something of great value that money can't buy," said Michael Cavin, assistant administrator at ATC. "When you believe in yourself and believe you can succeed, you will. Confidence is an important part."
Dress for Success, which donated the professional attire, helps empower women to achieve economic independence by laying the groundwork for gaining stable employment. The organization is present globally in more than 150 cities that offer physical locations where women can go for support.
ATC began partnering with Dress for Success in 2017. Facility staff discovered the organization while searching for reentry-focused resources in the local community. Because of the program's success, ATC plans to continue the partnership.
Dress for Success continues to offer services to the residents of ATC after release, including support groups, a career center and access to career counselors. Another program focus is to promote employment retention to build long-haul workplace and skills development.
"We are fortunate to have community partnerships like the one with Dress for Success," Cavin said. "It is critical to connect residents with these kinds of resources before they are released so they have the assistance they need to get back on their feet and stay out of prison."
Last year, 17 women participated in the program. Most have secured stable employment. Now there's an encouraging wait list.
"Dress for Success is an integral tool for setting women up for successful reentry," Cavin said. "It instills self-worth and confidence so that they never come back as another statistic. There is an evident change in demeanor after the women have been reminded that they are valuable."