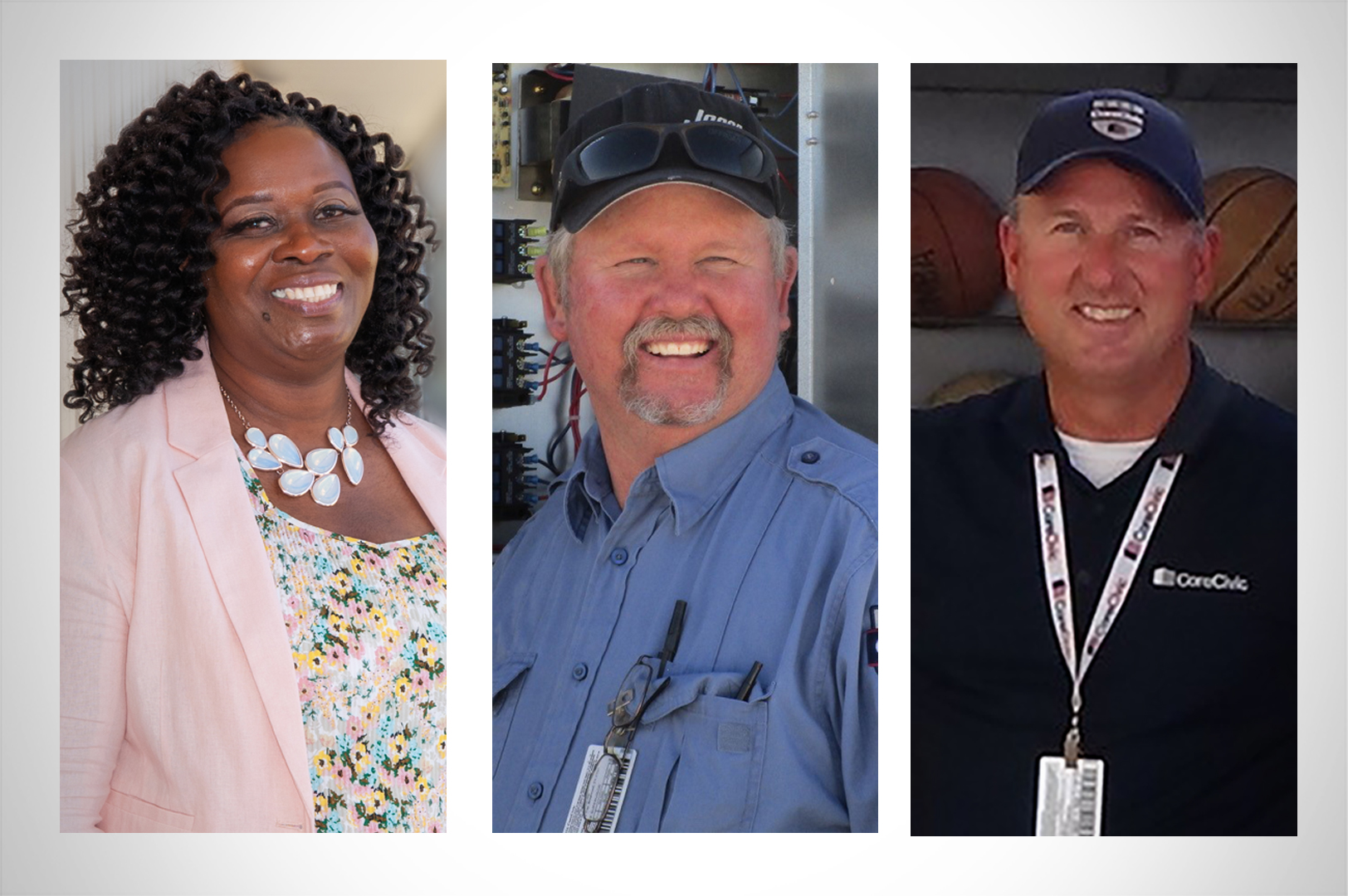 CoreCivic employees have faced unprecedented challenges during the first part of 2020. While times have been tough, our company has put the needs of our employees, communities, and those in our care at the center of our work. For us, stepping up during hard times isn't new; it's what we've been doing since day one.
To celebrate the resilience of our workforce, we're highlighting three employees who have answered the call to serve their facility and their communities during this time of need.

Sheila Knox
Case Manager, Wheeler Correctional Facility
Sheila Knox has been a foster parent since 2018 and has welcomed a total of nine children into her home. In May, she was recognized as a Foster Caregiver of the Year by the Georgia Division of Children and Family Services.
"Receiving that honor blew me out of the water, honestly," Knox said. "I started fostering because I went through a divorce and my children had gone off to college. I had empty nest syndrome and believed I could make a difference through foster care."
Knox believes in teaching by example both at home and at work, and relies on her strong faith to carry her through the hard times.
"As a social worker, I deal with some challenging situations at work. I want to see those in my care, at work and at home, do well with their lives. This is my ministry. I pray before work every day, and ask God to lead and direct me."
Like many parents during the pandemic, Knox faced issues with balancing her work duties and child care after her kids' daycare closed. However, she was able to work with her facility leadership to find a solution that worked for everyone.
"It was difficult in the beginning, not knowing what to do and needing to be in two places at the same time, but we made it work," Knox said.
Robert Cook
Assistant Maintenance Supervisor, Cibola County Correctional Center
Robert Cook brings a new level of meaning to the word commitment. He's been with CoreCivic for 30 years and has served on the Lobo Canyon Volunteer Fire Department for 31 years. After returning to the area where he grew up, he got involved with the fire department to help out neighbors in need. With new restrictions and guidelines to follow due to COVID-19, Cook is still able to balance his community service, work responsibilities, and spend time with his family.
"I've known most of the residents in the community since I was a kid. Every one helps each other out, whether it's remodeling a home, working on a vehicle, or taking someone into town," he said. "I'm motivated to give back to the community that has given back to others, including myself. Not everyone has the opportunity to grow up and live in a community that watches out for each other."
During his time as a volunteer firefighter, Cook has worked with the National Forest Service, the state of New Mexico and Cibola County. In addition, he helps other fire departments when needed, and fundraises for local schools.
Troy Leeper
Recreation Supervisor, Central Arizona Florence Correctional Complex
Troy Leeper wears many hats both inside his facility and within his community. As the recreation supervisor, Leeper has been busy keeping the recreation yards open and available when many programs and visitations have been curtailed. Despite the challenges he faced on the job, he has gone above and beyond the call of duty to find ways to continue serving the community too. From organizing a blood drive and food drive, to spearheading a project to make more than 3,500 cloth face masks that have been distributed throughout the company, Leeper lets his passion for service overcome any obstacles that may come in the way.
"I have always had a saying 'If not you, then who?' Someone has to be the first to make things happen or else nothing will get done," he said. "This is why I served in the military. I believe we should make this world a better place and give people hope."