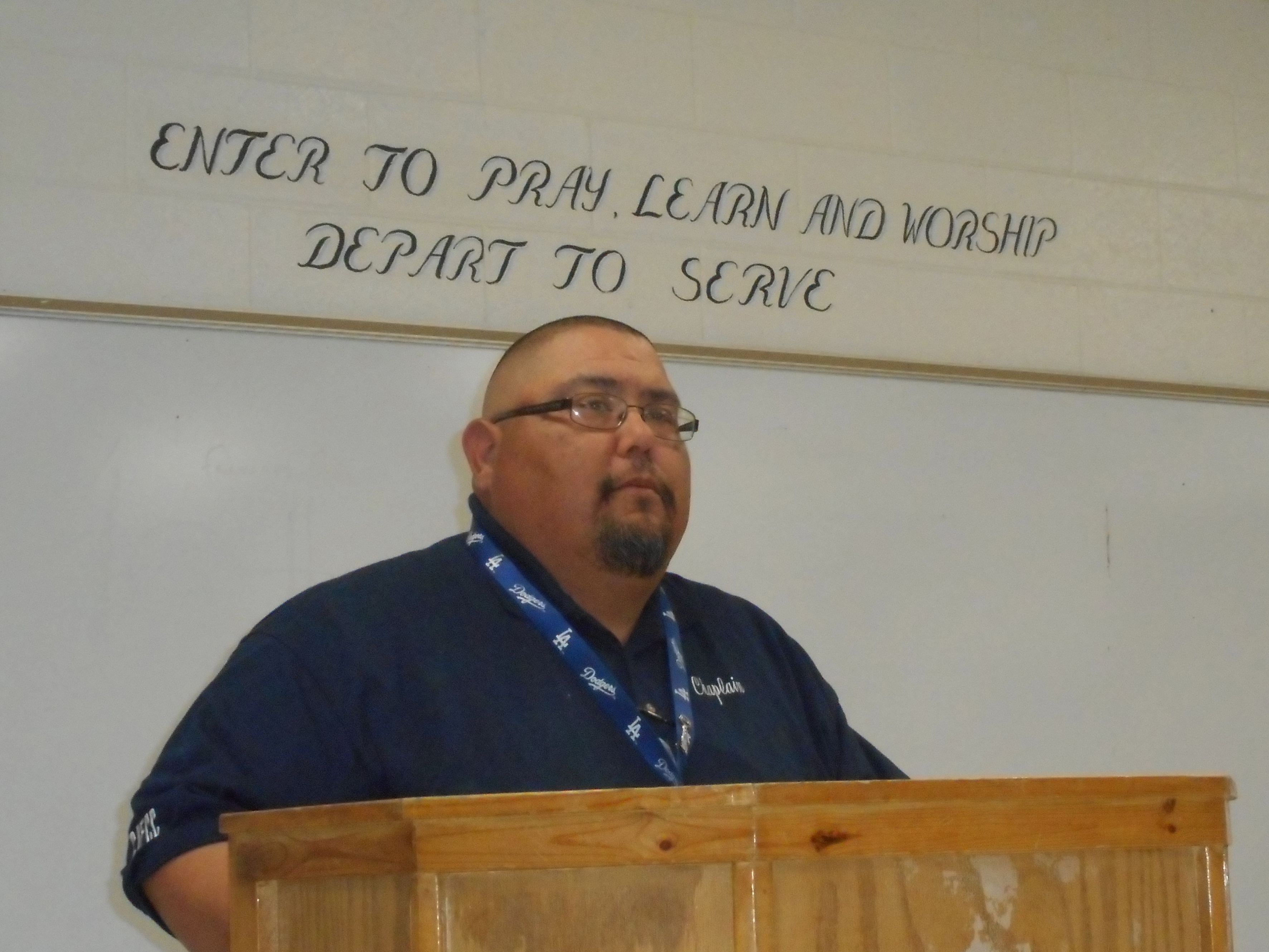 Christopher Aguirre is the chaplain at Central Arizona Florence Correctional Complex in Florence, Arizona. Aguirre joined CoreCivic in 1999 as a correctional officer before becoming a chaplain in 2004. In addition to his full-time job, Aguirre serves on CoreCivic's Critical Incident Stress Management (CISM) team, which helps employees who are undergoing difficult circumstances.
What do you enjoy most about working at CoreCivic?
Each day, I enjoy helping inmates become the best they can be. Because I was given a second chance in life, I believe that others deserve the same opportunity. My job is rewarding because I get to speak truth to those who need it most.
What has been your proudest moment with the company?
One time, a former inmate sent me a Christmas card, thanking me for mentoring him while he was incarcerated. He also shared his life achievements since his release. He earned a 3.5 GPA in his first year of college, reconciled with his family, and joined a church. Hearing testimonies like his make me proud to do my job!
CoreCivic is taking unprecendented steps in the profession to reduce recidivism. Is there one thing that the company is doing that stands out to you?
CoreCivic's faith-based programs give hope to inmates who might think life stops in prison. It's my job to remind them that their decisions in the past should not dictate their decisions in the future. By applying faith principles, they can plan a future that doesn't include returning to prison.