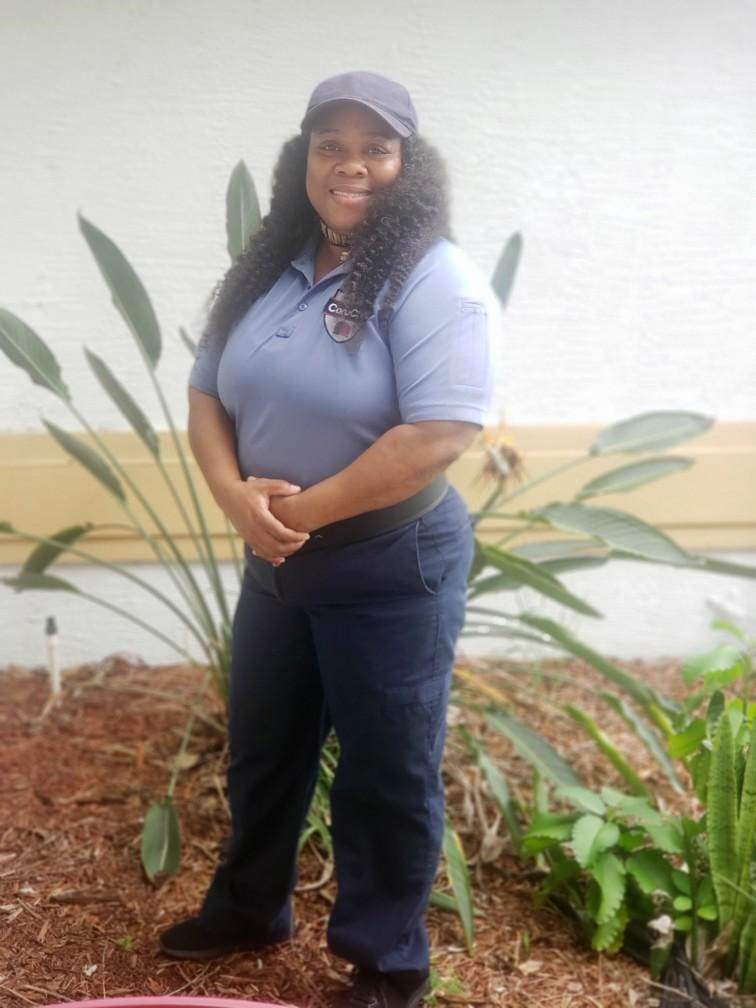 Clara Langley, Correctional Officer
Citrus County Detention Facility, Lecanto, Florida, 14 Years
Clara Langley is proud to be a correctional officer with 14 years of service. She's also proud of the service work she does in her local community.
"I love what I do," Langley said. "As correctional officers, we become all things to serve those who have been entrusted in our care. I've seen grown men break down and then be restored with hope because of what we do."
In addition to her work at Citrus Country Detention Facility, Langley runs the Sisters One-on-One Ministry alongside her seven children. The ministry raises funds, donates food and clothing, and helps those in need. Langley and the Sisters One-on-One Ministry have worked hard to improve the lives of those impacted by the pandemic. Her colleagues at Citrus have taken notice of her ministry, and they've donated their time and money through the years to support her efforts.
Langley is humbled to receive recognition for her work.
"I'm driven by purpose, motivated by the possibilities I see in people, and inspired by God to continue my ministry," Langley said.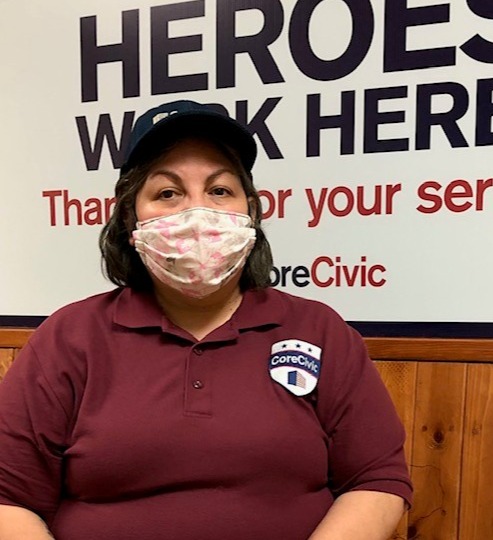 Deborah Golay, Detention Officer
T. Don Hutto Residential Center, Taylor, Texas, 5 Years

COVID-19 has impacted every aspect of operations at T. Don Hutto Residential Center, including the role of Detention Officer Debra Golay, who works in receiving and discharge.
"Wearing face masks has made it more difficult to connect with detainees," Golay said. "All they see are our eyes, not our facial expressions. A simple smile goes a long way in helping us connect with those in our care."
Despite the extra challenges, masks are an essential part of the infection control strategy both in the facility and in the surrounding community. When personal protective equipment was in scarce supply across the country at the beginning of the pandemic, Golay handmade 50 masks and donated them to local first responders and those working in area hospitals.
"It's a great honor to represent my facility and receive this recognition," Golay said. "I look at our first responders like police and medical personnel and see them as heroes. I wanted to honor them and keep them protected. I knew I could make masks and help in some small way."