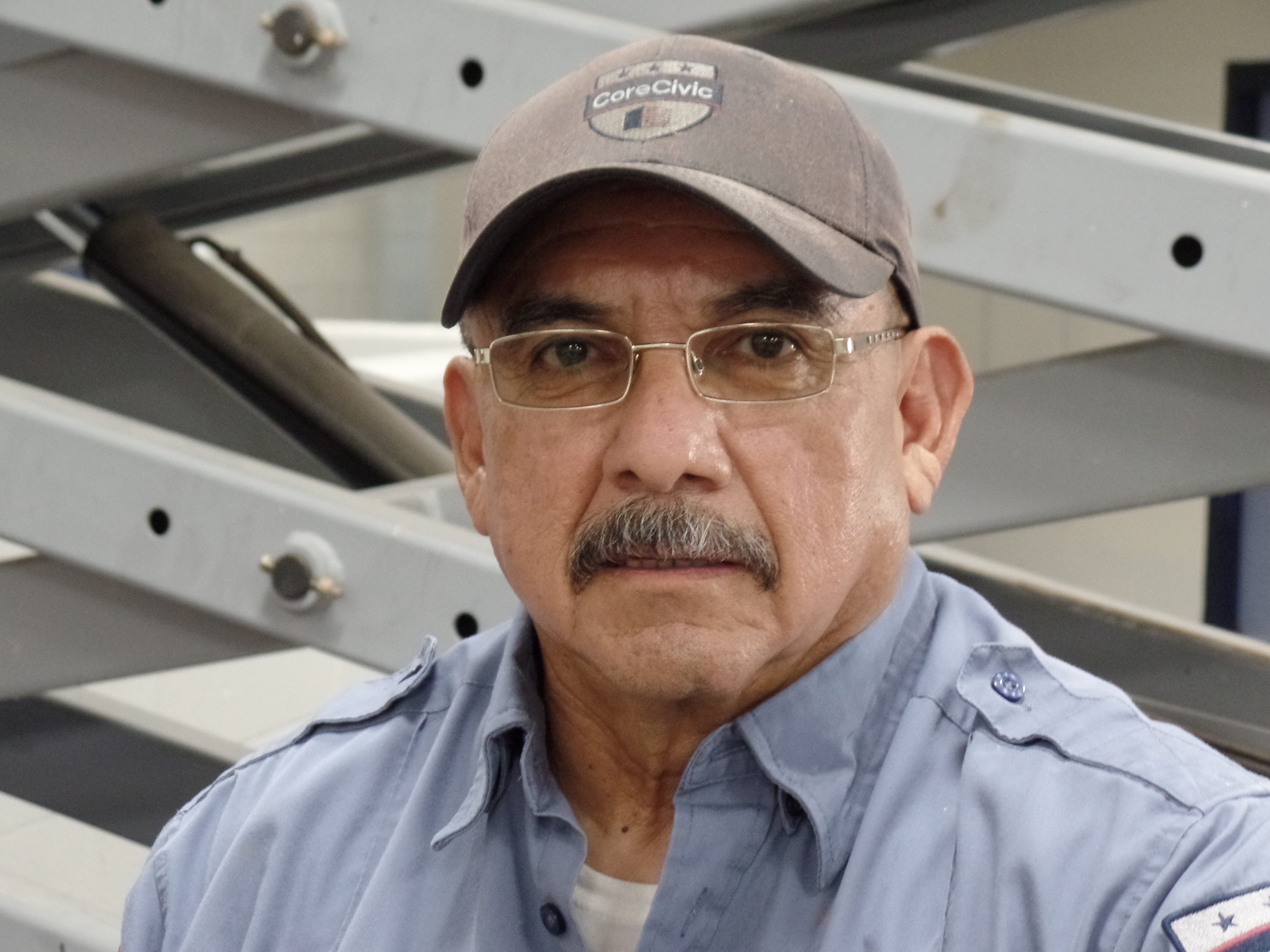 David Rodriguez, Maintenance Technician
Eloy Detention Center, Eloy, Arizona, 20 Years
At Eloy Detention Center, David Rodriguez has seen plenty of change over his 20 years of service. However, none can match the challenge of managing the maintenance of a large facility during a global pandemic. His dedication and positive attitude helped ensure that Eloy's prevention protocols were in place, and that systems remained in good working order, even as the maintenance department contended with absences due to COVID-19.
Though already diligent, Rodriguez says he's been even more focused throughout the pandemic.
"It's been important to follow the guidelines so that we can protect our families, co-workers, and the detainees in our care," he said.
Going above and beyond isn't the exception for Rodriguez. In fact, his work ethic is what drives him to be better every day.
"I learned at a young age about the importance of hard work and dedication. I've always lived by those standards," said Rodriguez.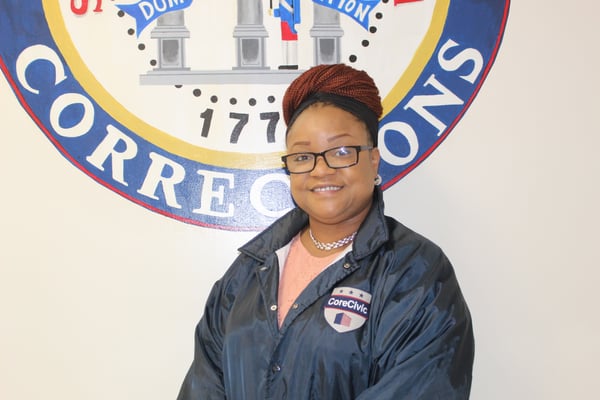 Latasha Battle, Safety Manager
Coffee Correctional Facility, Nicholls, Georgia, 11 Years
With a last name like hers, it's no wonder that CoreCivic Safety Manager Latasha Battle is taking the fight against COVID-19. In her role at Coffee Correctional Facility, Battle was forced to shift her focus during the pandemic from routine safety measures to managing infection control and sanitation for inmates and staff members at the facility.
"I am focused on doing all I can to encourage staff and inmate compliance with CDC recommendations to prevent this illness," said Battle. "I am a safety manager first, so the wellbeing of people is most important to me."
Battle works closely with the warehouse manager to ensure that the facility maintains ample stores of personal protective equipment (PPE) and communicates with unit teams daily to ensure that everyone has a face mask. She issues cleaning supplies, and makes sure proper training is conducted on how to clean effectively. She also personally handles the regular fogging sanitation of the entire facility.
"I believe in being proactive," said Battle. "Foresight is better than hindsight."
Beyond her impressive work during the COVID-19 pandemic, colleagues say Battle is an overall outstanding member of the Coffee team – something Battle attributes to her upbringing.
"I feel like I am far from a hero, but I do strive to succeed," said Battle. "Having been raised by hard working parents and grandparents, I was taught to believe anything worth doing, is worth doing well."