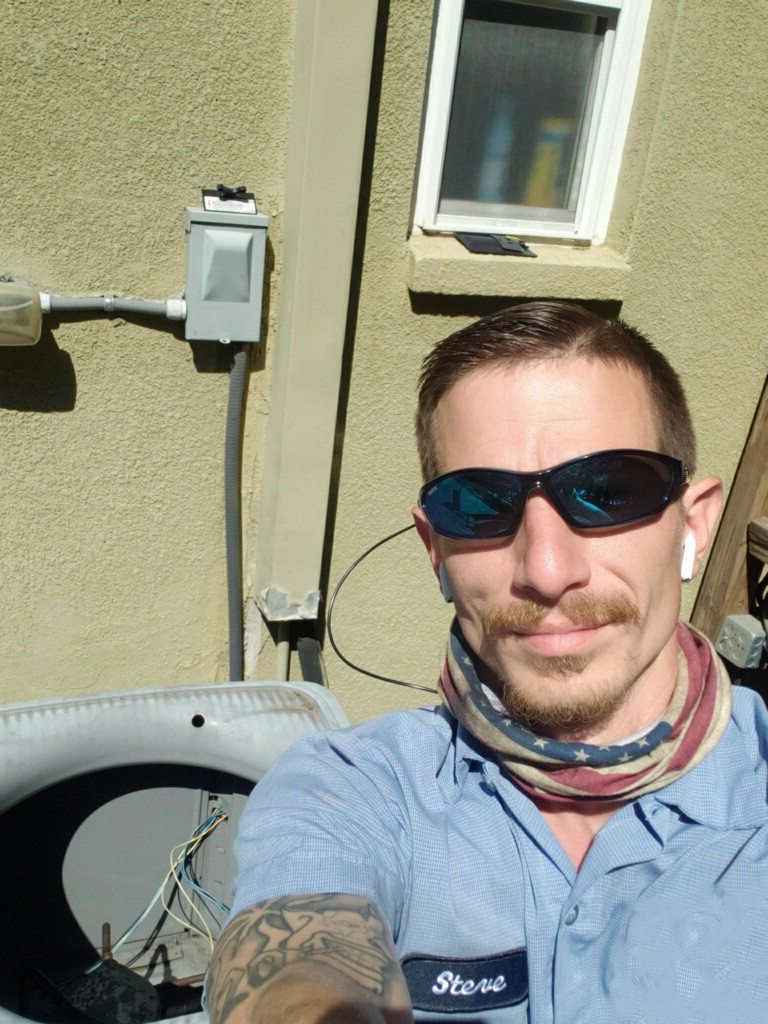 After leaving prison, formerly incarcerated individuals often have trouble finding work due to the stigma of incarceration, lack of experience, or both. Employment, or more specifically the inability to find it, can be a significant barrier to successful reentry. Without a way of supporting themselves and their families, it can be easy for returning citizens to fall back into the same old habits that led them to prison in the first place. Reentry programming such as education or vocational classes can help lessen the burdens of these barriers, reducing the chance of recidivism.
Steven Crosby, a former inmate at CoreCivic's Lake City Correctional Facility, knows this all too well, having taken part in the Air Conditioning, Refrigeration, and Heating Technology (also known as HVAC) classes offered at the facility.
"I got arrested and sent to prison when I was 19. At that point in my life, I knew I'd screwed up in a big way, and that once I got out, every card was going to be stacked against me." Crosby said. "My goal was to learn any trade that was offered. I found out about the HVAC classes from Instructor Marilyn Sisco, who is always pushing individuals to get educated, and from the other inmates at Lake City who wouldn't stop talking about how good the HVAC program was."
Vocational training can make all the difference for returning citizens. Research conducted by the RAND Corporation showed that vocational training increases the likelihood of employment after incarceration by 28 percent. Those odds are what is leading CoreCivic to implement the best training options available for those in our care.
"HVAC is one of the longest trades we've offered," said Marilyn Sisco, instructor supervisor of Inmate Programs at Lake City. "During the 1350-hour program, the students take exams for various certifications and are given the opportunity for hands-on experience by performing preventive maintenance on the units at the facility. This hands-on approach is used as a way to increase their knowledge as well as their confidence with repairing actual units."
The HVAC curriculum at Lake City has seven courses with the purpose of preparing students for employment or advanced training in the heating, air-conditioning, and refrigeration and ventilation industry, and includes training in the designing, testing, and repairing of heating, ventilation, air-conditioning and cooling systems. The topics covered in the courses range from identifying tools and accessories in the industry, all the way to troubleshooting and repairing heating and air-conditioning systems.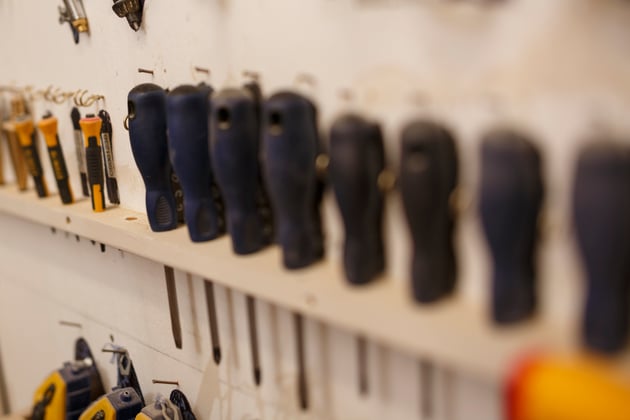 While providing a solid foundation for employment upon release, reentry programming like HVAC also gives incarcerated individuals a sense of purpose while serving their sentence.
"I would want to go back to my room and study," Crosby said. "It was like that every day. Even though I did well in school before I dropped out, I never really had any interest in education or academia. What got me interested in this course was that you have to learn hands-on mechanics as well as science, physics, and electrical theory."
According to Sisco, the program also helps keep students focused on their futures outside of the facility.
"The students in the HVAC class have very few disciplinary issues throughout the facility," Sisco said. "It has been a rewarding experience being able to watch these young men make huge strides in growing into responsible adults."
Crosby, who is currently working as a regional field manager in the HVAC industry, said the education he received exceeds that of opportunities that are generally taken advantage of outside of prison, something he accredits to the hands-on approach the Lake City HVAC program takes.
"The level of education and training I received at Lake City was higher than many people who are just starting in the HVAC industry," Crosby said. "Having that level of education plus the hands-on experience of working with the units at the facility really set me apart from the rest of the technicians who were just out of school putting their applications in."
As for employment opportunities, Crosby said taking advantage of a program like HVAC is a great way to find work once released from prison. He knows several individuals who have graduated from the program and are now excelling in the industry.
"When it comes to rehabilitation of offenders, in my opinion, the biggest thing when they get out is employment and being able to provide for their family," Crosby said. "Every man who graduates that class and steps foot into society with that certificate, as long as he's rehabilitated, is basically guaranteed employment with a good middle-class wage, especially in Florida."
Crosby believes his experience at Lake City helped him get to where he is today.
"Every day I sit down, I'm thankful for the education I got," Crosby said. "I'm thankful for the judge that sentenced me because I wouldn't have changed if I hadn't been sent to prison. It's because of programs like HVAC at Lake City and the success I've had since I've been out that I can say that I'm truly rehabilitated."