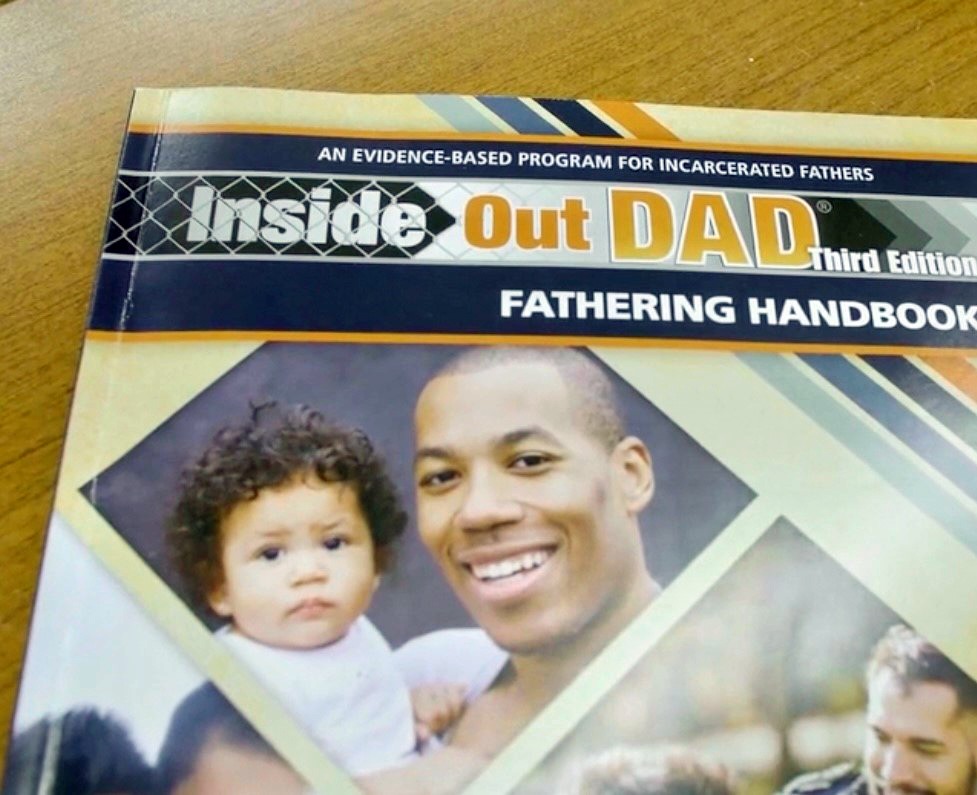 An overwhelming majority of incarcerated individuals are parental figures to minor children. Among these individuals who are parents, an average of 91.6 percent of them are fathers.
With Father's Day rapidly approaching, there's no better time to invest in supporting family reunification by researching different ways to facilitate successful reentry after a resident's release.
CoreCivic currently has multiple fatherhood programs that have all proven beneficial to parents. Learn more about these evidence-based programs and how they're helping families reunite successfully.
InsideOut Dad
InsideOut Dad is one of CoreCivic's fatherhood programs. Over the course of six weeks, resident-participants act out different types of scenarios with other participants in a role-play situation to learn how to better respond to situations as a parent. Exercises help teach and reinforce future positive communication between fathers and their children.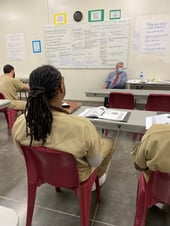 So far, there have been 45 total course completions in 2023 among CoreCivic's Northeast Ohio Correctional Center in Youngstown, Ohio, Lake Erie Correctional Institution in Conneaut, Ohio, and Saguaro Correctional Center in Eloy, Arizona. Thirty residents are currently enrolled in an InsideOut Dad program across various CoreCivic facilities.
On average, the recidivism rate for residents who complete the InsideOut Dad program is under 10 percent.
Story Book Dad
Story Book Dad is another fatherhood program that helps eligible residents access a unique opportunity to develop a relationship with their children. Through this program, residents are able to read a children's book out loud, which is recorded on a video camera. The video recording along with a personalized note from the resident-father is then mailed by CoreCivic staff to the children.
This program is available at CoreCivic's Jenkins Correctional Center in Millen, Georgia, Hardeman County Correctional Facility in Whiteville, Tennessee, and Saguaro facility.
Residents who complete the InsideOut Dad program are eligible to participate in the Story Book Dad program. The only cost to residents is the cost of the book itself, but book donations often make this program accessible to residents who can't afford the cost of the book.
Studies repeatedly show that meaningful communication with family members reduces recidivism and promotes successful reentry. Children of residents who are denied contact are also more likely to suffer mental health problems, worse intellectual outcomes, and substance use disorders.
MRT-Parenting
MRT Parenting (MRT stands for Moral Reconation Therapy) helps educate and inform parents on various topics like how to set limits with children, how to communicate with their kids, different anger management strategies, and what realistic family expectations should look like. The program also has a module dedicated to addiction and prevention efforts.
Research shows that residents who successfully complete MRT Parenting programs are 50 to 75 percent more likely to have a successful reentry into the workforce after they're released.
At CoreCivic's Lee Adjustment Center in Beattyville, Kentucky, and Lake City Correctional Facility in Lake City, Florida, 26 residents have already completed the MRT Parenting program. Thirty-four additional residents are currently enrolled.
Promoting Successful Family Reunification and Reentry
This Father's Day, show your support to residents who are fathers by continuing to promote successful family reunification and reentry. If you know of an incarcerated father who might be interested in these fatherhood programs, consider sharing with them the benefits of these program possibilities.