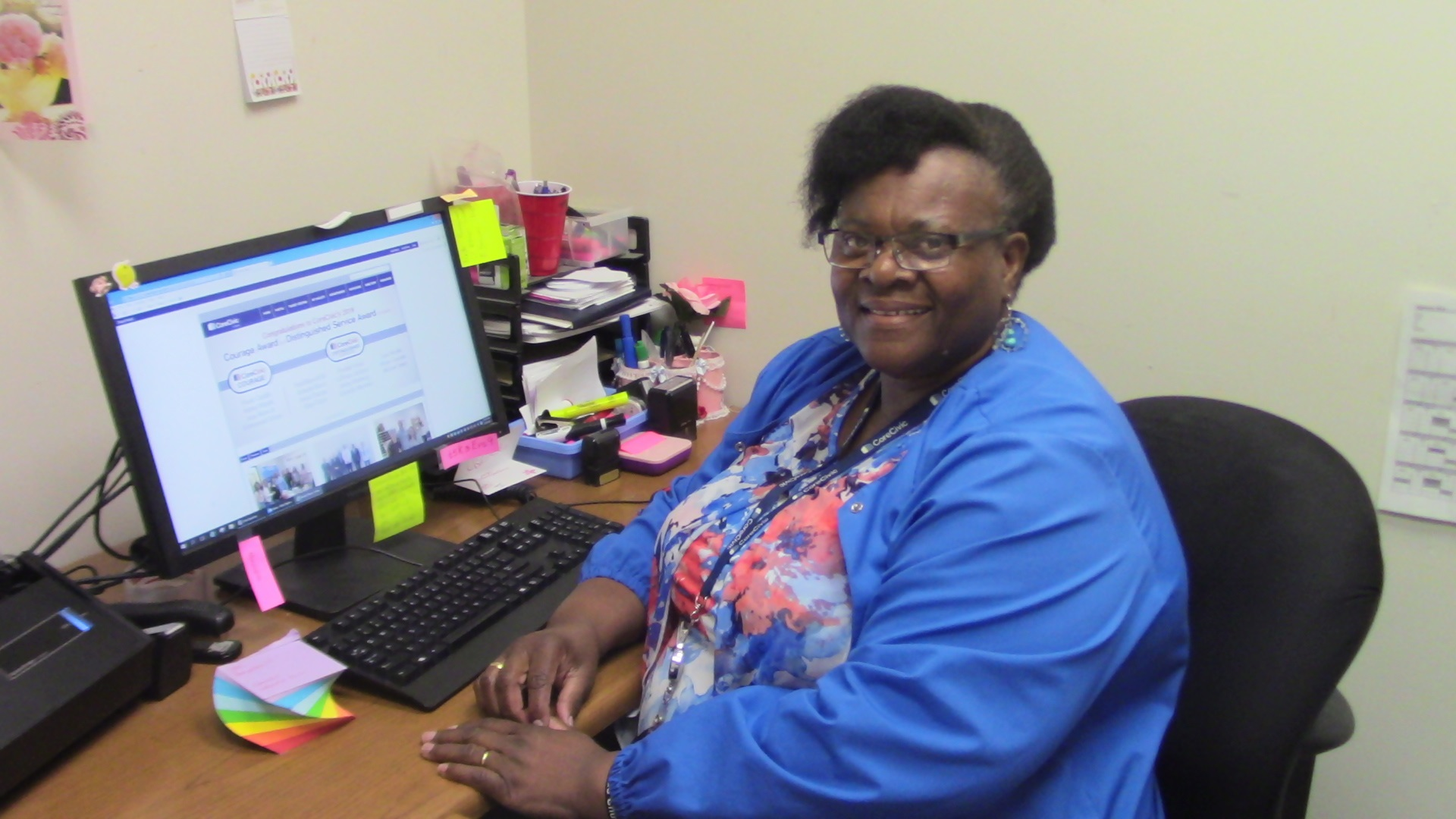 Clinical Supervisor Mary Ngonomo has served as a registered nurse (RN) and licensed midwife for nearly 40 years in countries across the world, including Zambia, Wales, and now the United States. She has first-hand experience dealing with health crises, having treated Cholera patients during her time in Africa. In 2016, she joined CoreCivic's Red Rock Correctional Facility in Eloy, Arizona, lending her professional skillset to help those in her care at the facility. Recently, she was named a "Top Nurse" by the International Nurses Association.
Q: What does your everyday job look like as a clinical supervisor at Red Rock?
A: As a nurse, I focus on providing my patients with the highest quality health care. This means that every day, I listen closely to patients' needs, so that I can provide them with the care they need to be healthy and thriving individuals.
Q: COVID-19 is top of mind for everyone right now. How does it feel being a nurse at this historic time?
A: COVID-19 reminds me of my time in Africa treating Cholera. I think that experience gives me a unique perspective. It is important to keep a level head and use the information at your disposal. We have good information and follow the CDC's guidance. Red Rock has expertise in infection control, and we're actually very well prepared.
Q: How are you keeping yourself, staff, and inmates safe from COVID-19?
A: First of all, we have made education a priority, making sure our staff and inmates know correct preventative measures. The medical team is well-versed on COVID-19 screening protocols. We also make sure staff and inmates are educated on proper use of personal protective equipment (PPE). We've been successful with that.
Q: What is your favorite part of your job at Red Rock?
A: What I love most about my job is the opportunity to mentor new nurses, especially those who have just started working in corrections. I try to encourage new nurses to further their education to become RNs from licensed practical nurses. Many of my coworkers ultimately do become RNs, enabling them to assist with more complex medical procedures.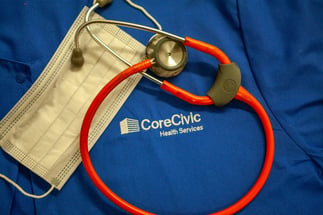 Q: What is it like working in correctional health care?
A: It is no different from a hospital setting, really. I see my patients as regular people who have health care needs; my patients are individuals who are worthy of respect and care just like any other person.
Q: What is your approach providing compassionate health care in a correctional setting?
A: It is imperative that you have a listening ear with your patients. When you listen well to those in your care, you gain their trust and they will be more inclined to listen to what medical recommendations you may have for them.
Q: Do you have any advice for someone who is considering correctional health care as a career?
A: Patience is necessary for a career in nursing, and correctional nursing is no different. Sometimes, a patient may refuse your professional medical recommendation, even though it is what's best for them. You have to be patient. Additionally, I would advise someone who is interested in correctional health care to remember that there are multiple avenues and opportunities to grow professionally in a correctional nursing career.
Q: How do you feel about being selected as a Top Nurse by the International Nurses Association?
A: It is an honorable recognition, and I am grateful to have been named a Top Nurse. I really strive to be the best I can be in my job and I guess that my work has proven to be successful. What's better, though, is how much I enjoy my job. I don't think I could be doing anything better in my career.