How CoreCivic is Managing COVID-19
Safety is what we do. For more than 35 years, we have put safety at the center of our work - for our employees, our communities, and those in our care. It's that firm foundation of thousands of yesterdays that has built a team ready to face the challenges of today and tomorrow. At CoreCivic, stepping up to help during unprecedented challenges facing our nation isn't new, we've been doing it since day one.
Click here to learn about our work to keep people safe amid the pandemic:
CoreCivic Offers MN Facility for COVID-19 Treatment
Facility to be used as critical care unit for COVID-19 patients in Minnesota at no financial benefit to CoreCivic.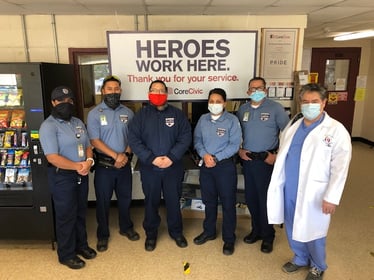 CoreCivic's Official Statement on
COVID-19