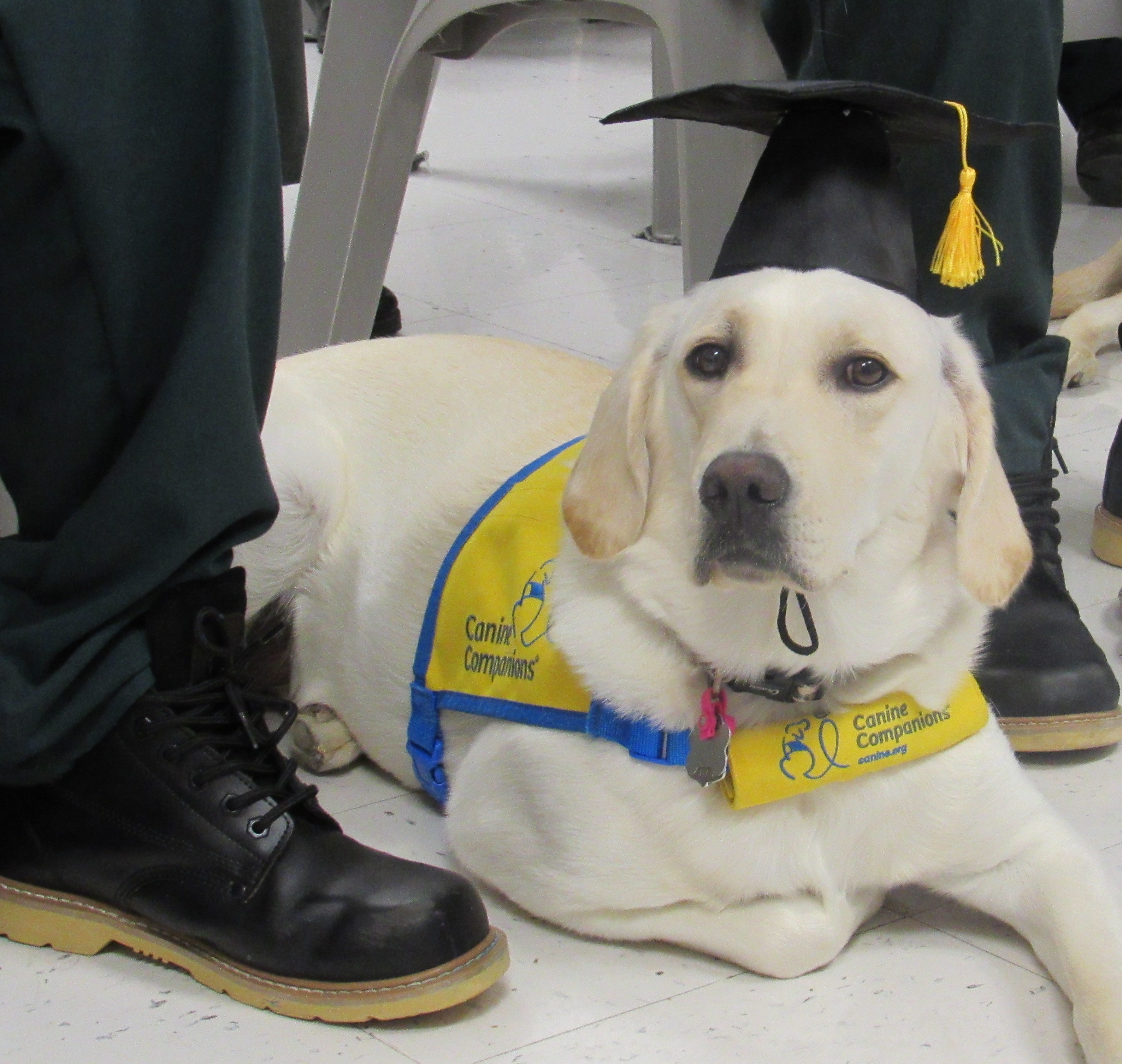 Joseph Morón was searching for a meaningful purpose while serving time at CoreCivic's Crowley County Correctional Facility in Olney Springs, Colorado. He found it the day he met his new trainee, Raina, a Labrador and Golden Retriever mix puppy. Morón and 28 other residents are student trainers in the Canine Companions service dog training program at Crowley.
Canine Companions is a non-profit organization that enhances the lives of individuals with disabilities by providing highly trained service dogs and ongoing support to ensure quality partnerships. The organization partners with correctional facilities across the nation to assist with some of the service dog training.
After nurturing and training the 12 puppies over the past year, Morón and the other program participants celebrated Raina, Vega, Joanie, Chrissy and the other trainees' completion of their basic obedience skills training. After graduation, the puppies will continue to more advanced service dog training at a Canine Companions location with other dogs from around the country. There, they will become fully trained service dogs that are ready for adoption at no cost to the adoptees.
"The dogs trained by the inmates in the program at Crowley receive training critical to providing an important service to those who will benefit from having a service dog," said Barry Goodrich, warden at Crowley. "Although, the service dog recipients are not the only ones who benefit. Residents who participate in the Canine Companions program are far more likely to stay out of prison after their release, with most never returning. That's significant when the recidivism rate in U.S. prisons is 44 percent."
The presence of dogs within correctional settings has proven to help in the development of positive behavior among incarcerated individuals, an important factor to successful rehabilitation. Correctional canine programs are also linked to lower recidivism rates for program participants.

Eleven new dogs will arrive in November for training at Crowley.
"There is a very special bond that I have with Raina and I'm sad to see her leave for the next phase of training," Morón said. "However, I know she and the other dogs in the program will eventually be going to someone who will love them, and they will love and help."