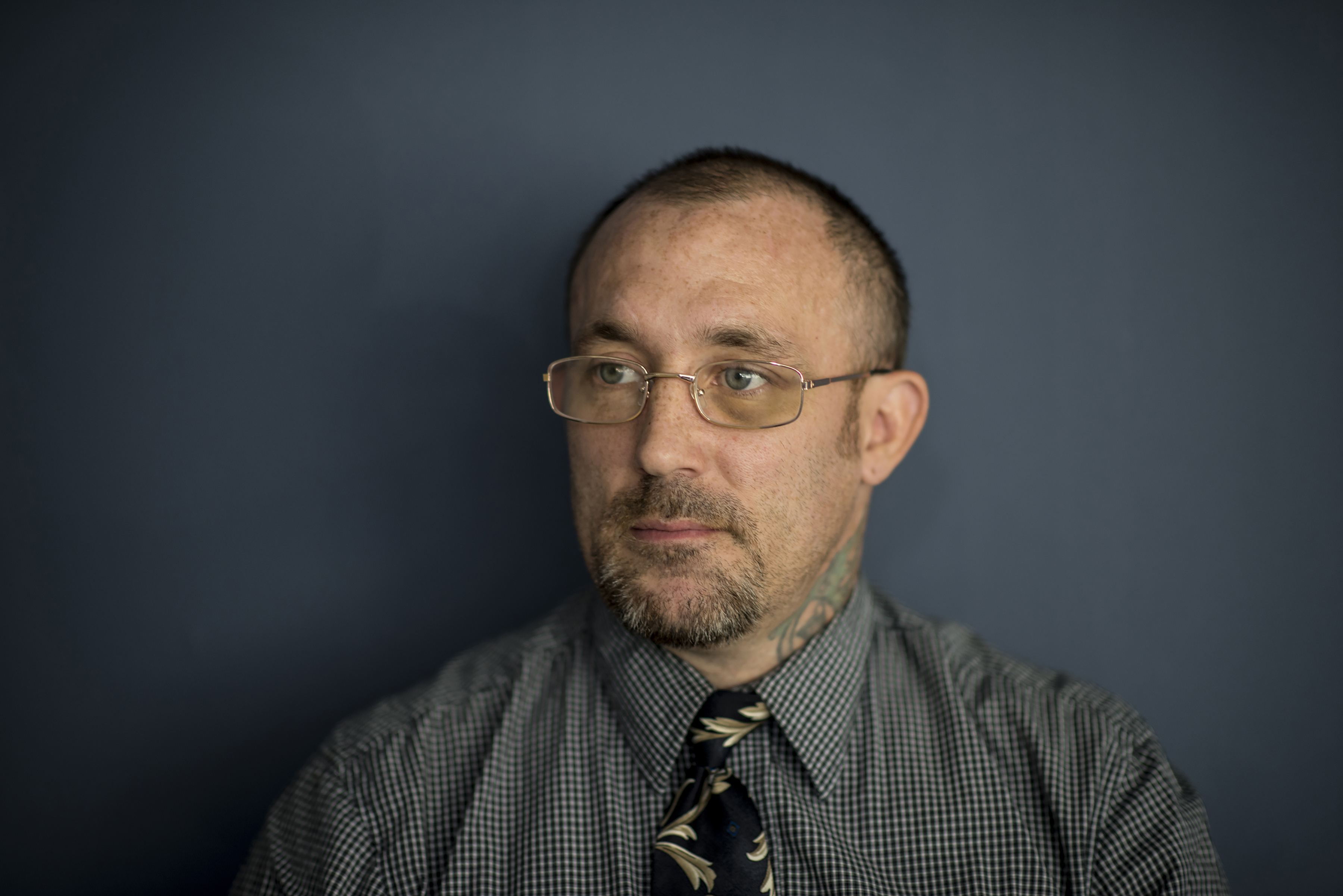 Research shows that about two-thirds of former inmates return to prison because they are unable to find employment, and consequently have higher chances of falling back into bad habits. Roy Yates, a formerly incarcerated individual at CoreCivic's Trousdale Turner Correctional Center in Hartsville, Tennessee, vowed to be part of that one-third who do what it takes to break the cycle of recidivism.
To follow through on that vow, he signed up for a reentry program while at Trousdale called Persevere, which teaches inmates computer-coding skills. Persevere, the Memphis-based non-profit that partners with CoreCivic, offers instructional coding courses ranging from six to 18 months, depending on the needs of the student. Persevere classes were first offered at Trousdale in September 2019.
The Persevere program is special because it teaches highly sought out industry skills, while equipping inmates for jobs with an annual salary upward of $60,000 or more upon release. Classes are self-paced and happen in two phases with guidance from a Persevere instructor. The first three modules focus on front-end web development – how a website looks and feels. The last three modules progress to full-stack development, which includes the algorithms and programming on the back end of a website. The curriculum covers various coding languages, such as HTML, CSS, JavaScript and ES6. Students learn via a secure network.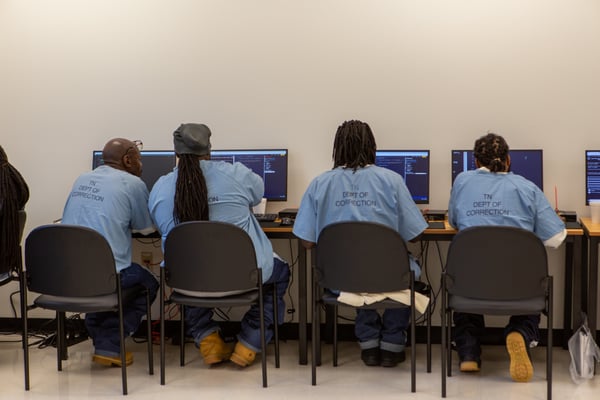 Computer coding is expected to grow 13 percent in the coming decade, according to the U.S. Bureau of Labor Statistics.
Due in large part to the education one earns through Persevere, the program has gained popularity among other student-inmates like Yates who, before incarceration, was a tattoo artist with no coding experience.
"I knew I would never be afforded the opportunity to be part of a program like this – a foundation I could build a career on and a chance at living," said Yates.
Yates joined the program at Trousdale in October 2019, just shy of his release date in December 2019. Because his release date came sooner than anticipated, Persevere provided housing to Yates in the organization's transitional home in Memphis for six months while he got on his feet. In that time, Yates was able to complete the program.
Today, Yates works as a junior software developer for Banyan Labs, Persevere's for-profit coding company that provides on-the-job training for former Persevere students. Yates works on projects that include designing learning management systems with a team comprised of other formerly incarcerated individuals. Yates has also provided consultation services to small businesses.
With experience under his belt, Yates is now planning how to build onto his long-term career, and how to achieve more life goals in the process. While Yates remains employed at Persevere's Banyan Labs, he is now living independently in his own apartment in the Memphis area.
"I'd like to design and work in User Interface and User Experience in the future," said Yates. "While I grow my career, I'd also like to also rebuild my emotional, financial, and vocational stability – I want to repair bonds and relationships with my family, own a small piece of land with my home, and clear my debts to the state of Tennessee."
As of December 2020, two CoreCivic facilities offer the Persevere program to inmates who qualify to participate. CoreCivic has plans to expand the program to more facilities in the near future. Due to COVID-19, visitor and volunteer visitation has remained suspended in many correctional facilities – public and private – nationwide. To maintain the progress of the student-inmates in the program, Persevere transitioned from traditional classroom instruction to a virtual environment in July 2020, with some instructors teaching in-person a few days a week while following all safety and health screening protocols. Flexibility through virtual teaching has enabled the program to continue safely and without disruption.