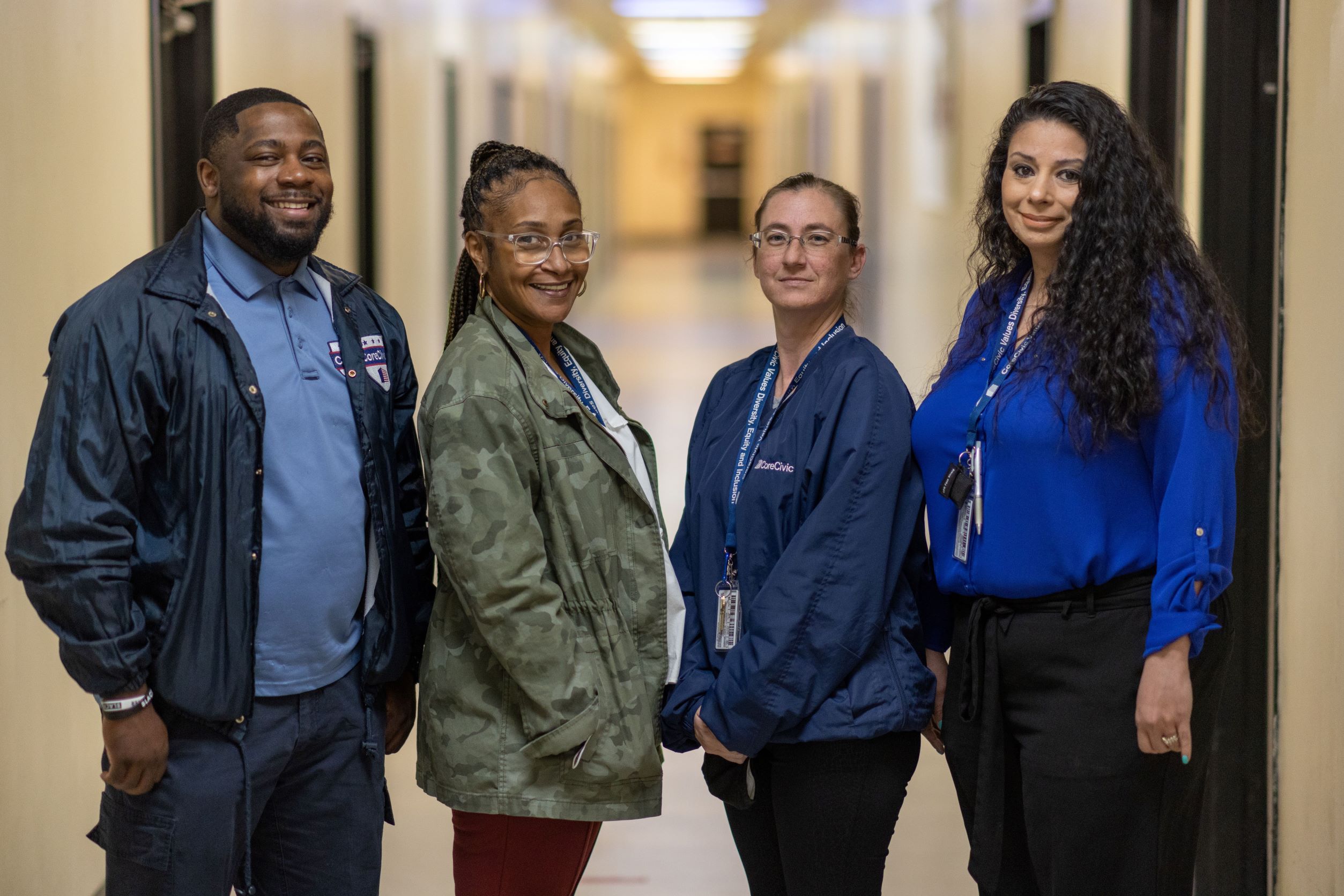 National Correctional Officers and Employees Week (NCOEW), which is celebrated annually during the first week of May, honors the dedicated individuals who work in the field of corrections. This year, we asked our leadership team to share their thoughts about the contributions of CoreCivic employees across the country. Here's what they had to say:
"As we come to what we hope are the final chapters of the COVID-19 pandemic, I remain extremely proud of our health services staff who have courageously given so much over the past two years. Your dedication to those in your care and your fellow coworkers has been unparalleled, and you continue to exemplify what it means to be a hero, both within your facilities and in the community. Thank you."
Ron Charpentier
Vice President, Health Services
"The past two years have highlighted the pivotal role of correctional employees in the criminal justice system. The pandemic may have impacted our approach to managing correctional environments, but our core mission did not change. Our facility medical and operations teams provided outstanding leadership throughout the pandemic, focusing on safety and security. Meanwhile, our education and reentry teams were able to accomplish several key milestones in a very restrictive environment. I am very proud of the work our leaders and correctional employees are doing across the organization."
Jason Medlin,
Vice President, Facility Operations
"National Correctional Officers and Employees Week is a time to celebrate and recognize the hard work of all employees who work in the field of corrections. Thank you to everyone for your year-round dedication and for making a positive difference in the lives of those in your care."
Shannon Carst
Vice President, Community Corrections
"I would like to recognize and thank all of the correctional professionals at CoreCivic and TransCor as we celebrate National Correctional Officers and Employees Week (NCOEW). I continue to be amazed at the great work each of you do, especially with the exceptional challenges that all correctional facilities have dealt with over the past couple of years. Despite those challenges, you still maintain safe and effective operations, and you encourage and assist our residents as they prepare to return to the community. You are some of the most courageous and caring staff that I have had the pleasure to work with. It is a privilege to work with this great team at CoreCivic and I am truly grateful for all that you do."
Bill Dalius
Vice President, Facility Operations
"Our people are the greatest investment we can make as an organization. You continue to demonstrate day-in and day-out your professionalism and dedication to our mission and those in our care. The diversity of backgrounds, thoughts, and ideas of our team members greatly contribute to CoreCivic's overall success. Thank you for the extraordinary efforts that you make each and every day."
David Churchill
Executive Vice President and Chief Human Resources Officer
"I can't express enough how much respect and gratitude I have for the passion and dedication I've seen from CoreCivic employees around the country. From those of you working directly with those in our care to employees supporting those efforts from the Facility Support Center in Tennessee, I can't thank you enough for your flexibility during such a challenging time. In the face of adversity, your spirits have been high and your focus on the mission remains strong. I'm honored to work with such outstanding colleagues and look forward to continuing our mission together to better the public good."
Damon Hininger
President and Chief Executive Officer
On behalf of the entire CoreCivic Executive Management Team, thank you correctional officers and employees across the country for everything you do.