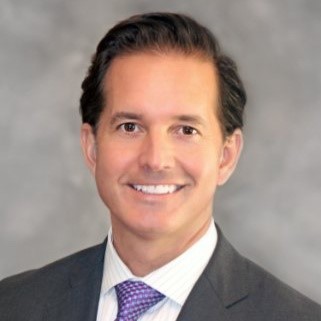 At CoreCivic, we're incredibly proud that our employees view reentry as our company's purpose. Our chaplains, teachers, principals, treatment managers, counselors and correctional officers work caringly and compassionately to help the inmates entrusted in our care successfully reenter the community and stay out of prison. We're also proud to extend our impact through policy support. Read a message below to CoreCivic employees from Tony Grande, EVP and Chief Development Officer, about a new way in which we're helping inmates break the cycle of crime and incarceration.
As we launch a new year at CoreCivic, I'd like to reflect on a topic that has been top-of-mind for our company — reentry and reducing recidivism.
I'm incredibly proud that so many of you have taken our reentry mission to heart. We at CoreCivic are all reentry professionals, and our work is making a real difference. In 2014, Damon committed our company to work toward ambitious reentry goals, and thanks to CoreCivic's talented teachers, chaplains, treatment managers, counselors, correctional officers and staff, we have achieved remarkable progress toward those targets.
But there's still work to do.
Most of you know what both our country and our company are up against. While 95 percent of people currently in prison will eventually be released back to the community, research shows that half of those individuals are likely to return to prison within three years.
We are helping change that, and there's even more that we can do.
CoreCivic has already made great progress toward helping our government partners tackle this problem. We graduate almost 2,000 inmates with GEDs every year and have as many as 7,000 inmates in academic, technical and career classes every day — programs that are proven to reduce the odds of recidivism.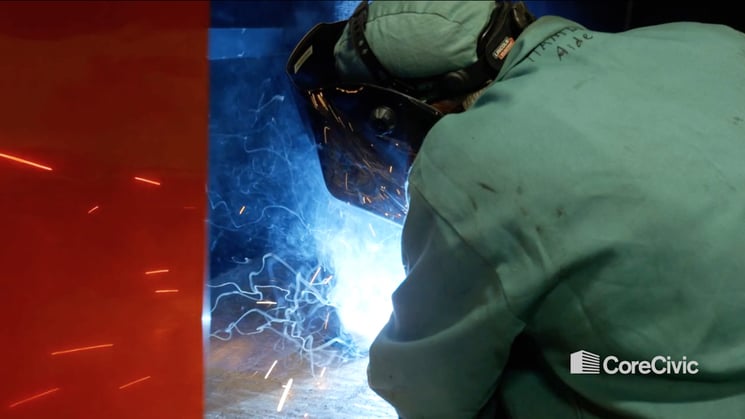 Ultimately, however, we cannot do it alone. There's no substitute for leadership, especially from the public sector. After all, only 8 percent of inmates in the U.S. are housed in private facilities. We are one option helping much larger government entities manage their correctional needs.
We believe we can do more beyond the constraints of our size – and even what's possible just within our facilities. That's why, as you may have read in recent weeks, we are ramping up our efforts on concrete policies that can help reduce recidivism.
As you know, CoreCivic has a long-standing policy not to advocate for or against any policy that serves as the basis for – or determines the duration of – an individual's incarceration or detention.
That hasn't changed.
But there are still policies we can support that will help reduce recidivism. That's why going forward, we will advocate for and support the following:
"Ban the Box" legislation to improve inmates' chances of finding jobs
Policies that make it easier and less risky for companies to hire former inmates
Increased funding for reentry programs in areas like education, addiction treatment, faith-based programs, victim impact and post-release employment
Social impact bond pilot programs that tie contractor payments to positive outcomes
We'll have several accountability measures in place to ensure that everyone working on behalf of CoreCivic understands our reentry mission, and we will make support for reentry policies one of the criteria we consider when deciding to financially support candidates for office.
Since we announced this agenda, we've had amazing feedback from our government partners. Political leaders on both sides of the aisle are supportive. We look forward to working with many others on a comprehensive agenda that can make communities safer across America and change millions of lives for the better.