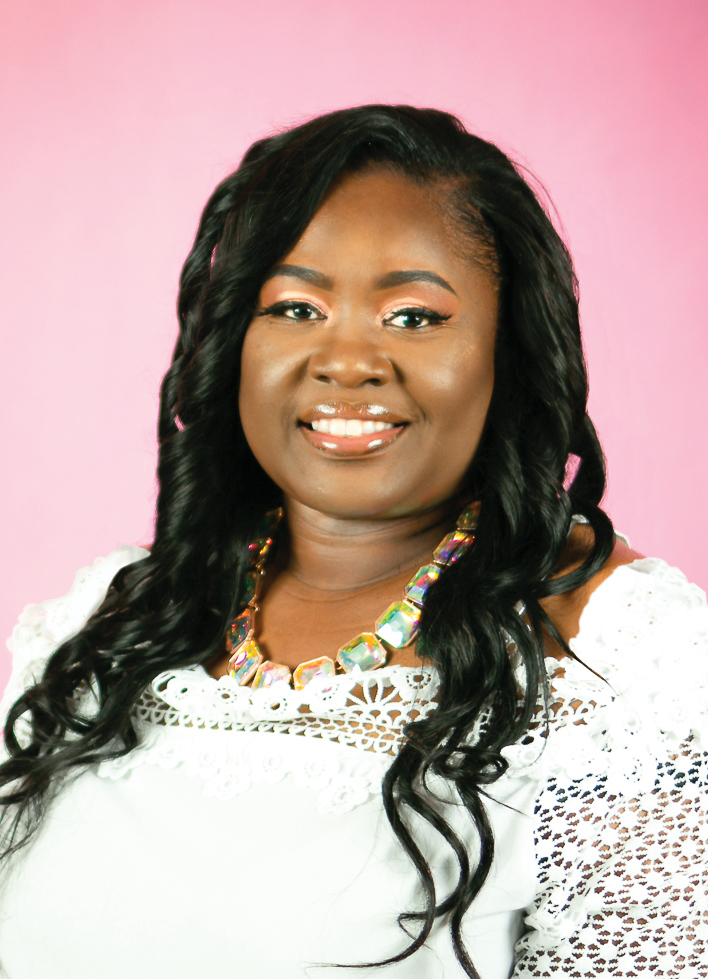 Each year, CoreCivic recognizes a deserving employee as our companywide Employee of the Year. It's never easy to choose just one person, as we receive nominations for extraordinary employees from facilities across the country. After careful thought and consideration, the CoreCivic 2021 Employee of the Year is Sonical Mitchell, classification supervisor at Lake City Correctional Facility in Florida.
Mitchell began her career with CoreCivic as a correctional officer in 2009 after working for the Florida Department of Corrections for more than 10 years. After earning her Master of Business Administration from Strayer University, she transferred to the Classification Department and was promoted to classification supervisor in 2017.
"The role of classification in Florida is unique in that we manage almost every aspect of the individuals' lives while they are incarcerated, and we significantly impact their return to the community," Mitchell said about her move to the Classification Department. "I wanted the chance to make a difference in the lives of those in our care, in the families that they will return to, and the communities that they will become a part of when they are released."
She is known by her co-workers as being communicative, respectful, positive, and humble. Virtually everyone with a working relationship with her agrees that she is one of the strongest and supportive supervisors in the facility.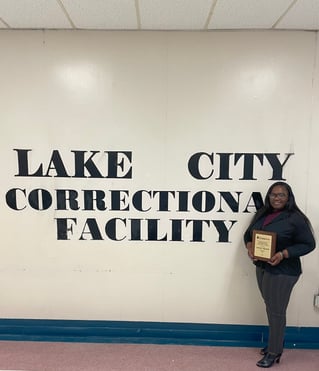 "Under Mrs. Mitchell's supervision, Lake City Correctional Facility has been recognized by the Florida Department of Corrections as having one of the best Classification Departments in the state," said James Deal, warden at Lake City.
In addition to her regular duties, Mitchell also regularly initiates fundraising events to support co-workers in need and reaches out personally to those whom she believes could use emotional or financial support.
"Simply put, she and goes above and beyond to be the light in the darkness, and when there's a need, she answers the call," Deal said.
Mitchell is also one of the most active members of the facility's Recruitment Team, handing out fliers, reaching out to the community, and serving as the "boots-on-the-ground" to help support hiring during a national labor shortage.
Finding unique ways to meet those in our care where they are, Mitchell helped a young adult resident of Lake City become legally adopted by a supportive family in 2021 — a somewhat rare occurrence that provides a formerly-incarcerated individual a legal connection and a lifelong familial bond that will be crucial to his support through incarceration and release. This adoption could not have been completed without Mitchell's dedication and perseverance.
"This person grew up in foster care and struggled to make the familial bonds that are so important," Mitchell said. "Before the adoptive parents came into the picture, the inmate really had no one to turn to. After the adoption, his new family became very involved in his life. He now stays out of trouble and is excited about the future. I am so blessed to have been given the opportunity to have a role in this process."
An active member of her community, Mitchell is a member of the Alpha Kappa Alpha sorority and routinely chairs charitable events for non-profit service organizations. Mitchell has also served on the board of James Madison Preparatory High School and is a faithful contributor of time and money to schools and organizations to support her community. Mitchell also utilizes her love of couponing by operating a charitable organization called Laundry Baskets of Love, which provides high school seniors with basic necessities as they prepare to go off to college.
"My son was in high school at the time, and I discovered that many parents were concerned about how to afford college tuition and fees," Mitchell said. "By the time the students were ready to move into their college dormitories, their families didn't have a lot of money for some of the basic things the students would need for independent living, so I started filling laundry baskets with enough supplies to last the students for the first month as my gift to the young men on my son's baseball team."
As the program grew, Mitchell put together baskets for the college-bound athletes on her son's high school football team. One year, she was able to help more than 100 high school seniors across multiple counties.
"I pray that this program continues to grow, and I am happy to play a small role in helping these students step into their future," Mitchell said.
"Sonical Mitchell is a shining example of our CoreCivic values – not only to her co-workers but also to employees across the company," said CoreCivic President and CEO Damon Hininger. "We deeply appreciate Sonical and the many ways she helps us better the public good."