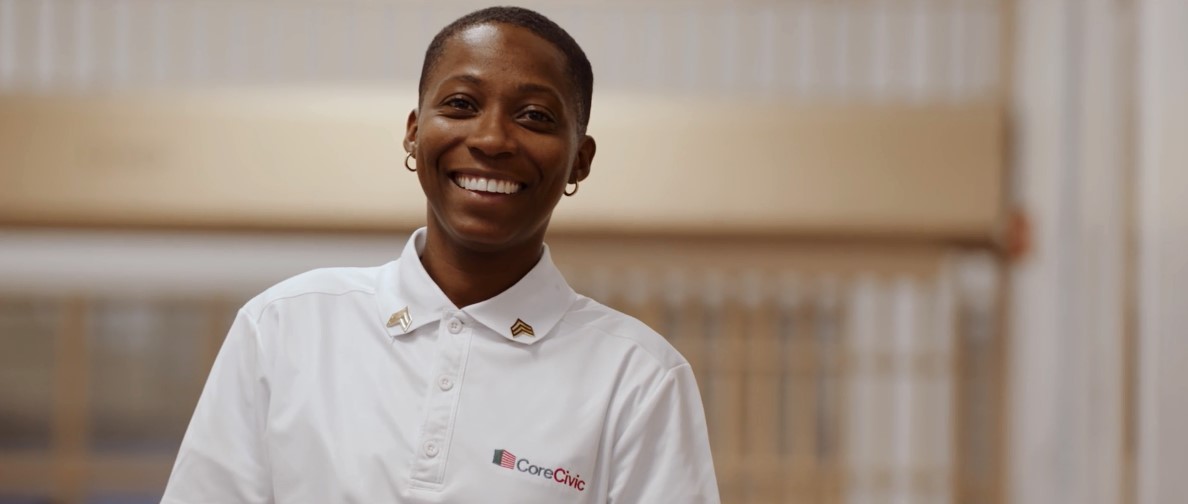 By President and CEO Damon Hininger
I'm proud to announce that today CoreCivic has released our first-ever Environmental, Social and Governance (ESG) report, an industry first highlighting our company's progress toward reducing our impact on the environment, bettering society through our efforts to reduce recidivism, and governing ourselves at high standards of ethics and transparency.
Why are we doing this?
The ESG report, which you can access here, is at its core a commitment to transparency. Our employees, shareholders, current and potential investors, public leaders, community members, journalists, those in our care and their families are important stakeholders who want information about how our company works. We intend for this report to be a resource for those stakeholders, providing clear information on what our goals and values are, and whether we're living up to our commitments.
So what's in the report?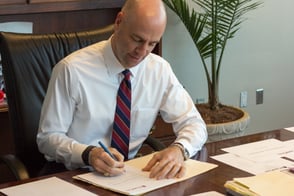 One of the things I'm most excited about in this report, is the update we provide on our company's years-long effort to help make sure that once people leave prison, they never come back. It provides an update to the 2017 Reentry Report, showcasing our advancement toward our 2019 goals in five key programming areas: Educational Services, Treatment and Behavioral Programs, Reentry Services, Chaplaincy and Religious Services, and Victim Impact Programs. The report shows promising progress or lessons learned in every programming area. In fact, I'm pleased to announce that our Victim Impact team recently surpassed its five-year goal of achieving 2,300 completions by the end of 2019.
I'm also immensely proud to add that in the area of reentry, our employees have risen to the occasion like nothing I've seen in my 27 years with CoreCivic. Reentry is a day one priority at all our facilities, and we are making a positive, lasting impact on many inmates' lives as they work toward leaving prison and never coming back.
Below is an overview of the reentry progress we made in 2017-2018, as reflected in the ESG report:
Educational Services – CoreCivic exceeded our 2018 goals to award high school equivalency (HSE) diplomas and industry-recognized certificates (IRCs) that help inmates secure jobs after release. We believe we're on track to achieve our five-year goal to award HSE diplomas to 7,525 inmates and IRCs to 22,849 inmates by the end of 2019.

In 2018, CoreCivic awarded 1,653 HSEs, topping by nearly 4 percent our yearly target to award 1,595 HSEs. This compares to 1,684 HSEs awarded in 2017.
In 2018, we awarded 4,712 IRCs, topping by 6 percent our yearly target to award 4,454 IRCs. This compares to 4,483 IRCs awarded in 2017.

Treatment and Behavioral Programs – CoreCivic helped 72 percent of participating inmates complete treatment programs in 2018, compared with 61 percent in 2017. Our overall company goal was 75 percent. Seven facilities exceeded the 75 percent target rate, and three facilities recorded completion rates at or above 90 percent. The 75 percent completion goal was revised up from the initial 60 percent goal we set in 2014.
Reentry Services – in 2018, CoreCivic achieved a 382 percent increase in journals completed by inmates participating in and completing our evidence-based reentry process, Go Further. In 2018, inmates completed 2,702 evidence-based, Go Further journals, compared to 560 in 2017.

Eight facilities implemented Go Further in 2018, bringing the total number of facilities equipped with the process to 13.

Chaplaincy and Religious Services – 868 inmates completed the Threshold program in 2018, falling 7 percent below the company's target. The program is designed to help inmates improve relationships and decision-making within a faith-based or secular context, and the shortfall is largely attributed to a change in mission of several CoreCivic facilities, which affected inmates' length of stay.
Victim Impact Programs – these programs educate participants by showing the far-reaching human impact of their crimes, and CoreCivic helped inmates log 996 completions, for a total of 2,078 completions through 2018.

Additionally, a total of 13 facilities received Victim Impact program training in 2017 and 2018, bringing the total number of facilities trained to 19.
In addition to our reentry progress, the ESG report updates our stakeholders on CoreCivic's work to set environmental goals across our company by using a strategic energy management program now in progress that will help CoreCivic specify target goals in future years' ESG reports. It also showcases our green design elements in new and existing facilities.
Finally, the report gives stakeholders a picture of how we govern ourselves at CoreCivic. It discusses our leadership structure and dives into critical issues like political giving; our human rights policy; supplier diversity; charitable giving; veterans hiring programs; Prison Rape Elimination Act (PREA) compliance; ethics; and workforce rights, compensation, benefits, training and diversity.
I'm pleased with our progress thus far, though our efforts and reporting are very much a work in progress. Even as CoreCivic evolves, real-time public transparency keeps us accountable — to ourselves, our partners and our stakeholders — and improves our ability to better the public good.