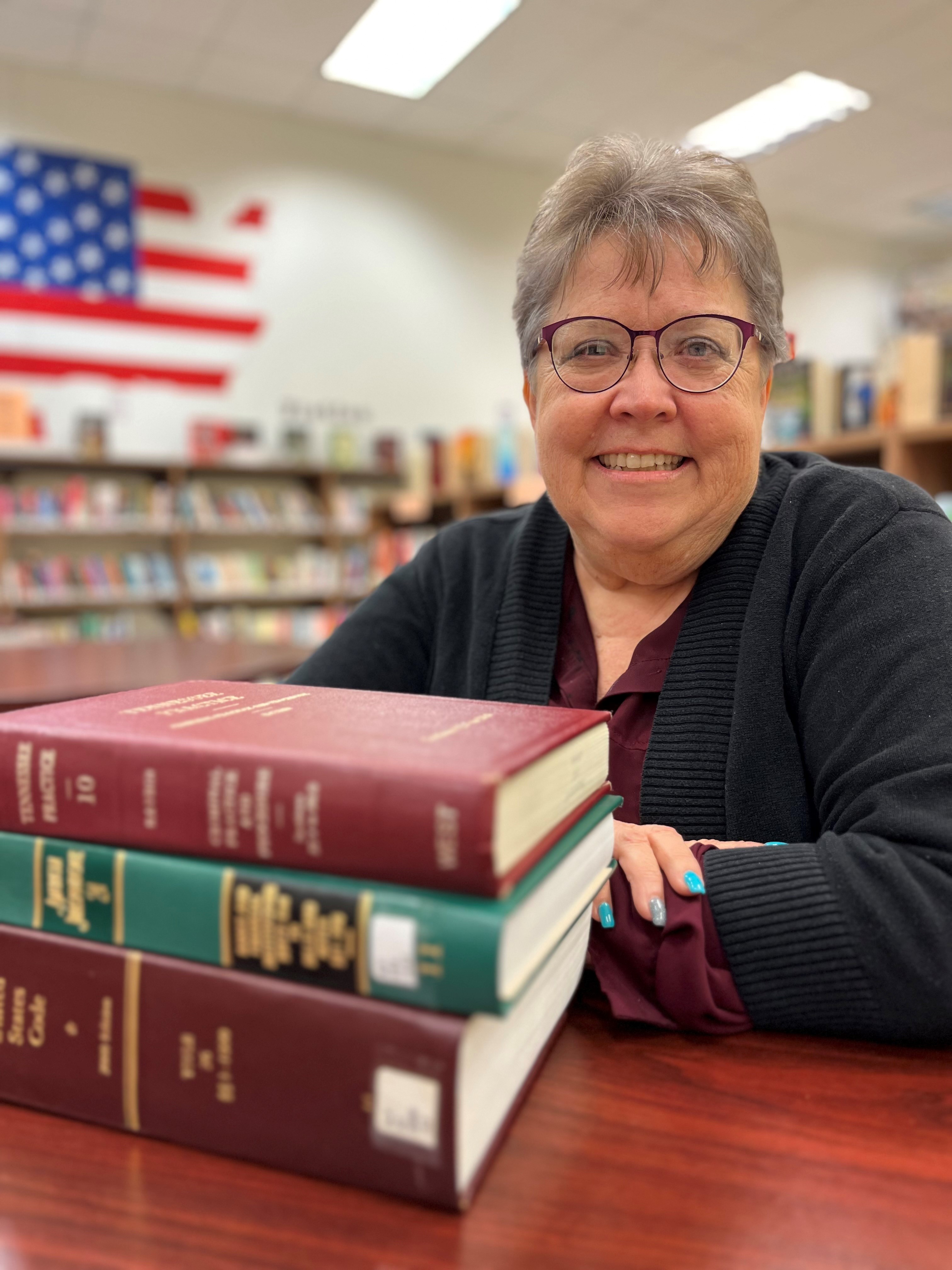 National Library Week is celebrated April 23-29 this year! In honor of this special celebration, CoreCivic is highlighting one of its librarians, Willetta Grady, who was recently selected as the 2023 Winner of the Exceptional Service Award by the American Library Association. Grady was selected for this award because of her noteworthy contributions to expand resources and literature at CoreCivic's Trousdale Turner Correctional Center in Hartsville, Tennessee.
Grady has worked diligently to locate and acquire books of interest for Trousdale's resident library patrons from bookstores in the Middle Tennessee area, but she has also organized book donations from public libraries too. One library in Middle Tennessee even donated a much needed encyclopedia set.
CoreCivic places an emphasis on providing ample educational materials and resources for all residents and often partners with the local community for additional support. Thanks to generous donations from these local libraries, and even the United States District Court in Nashville, Tennessee, Grady has helped double the number of books within Trousdale's library collection from 6,000 to 12,000 in just five years.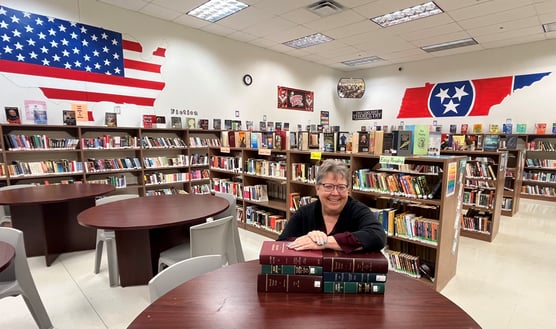 "She [Ms. Grady] not only has sought to transform library and reading spaces, but lives as well, through her initiatives to foster reading and access to information," said the American Library Association Award Committee upon her selection.
Grady began working at CoreCivic as a library media specialist at Trousdale five years ago, where today she operates the library and provides services to the resident population, legal library services, literacy services, educational programming, and supervises library volunteers.
When she started her career at CoreCivic, she noticed that Trousdale's library had potential to grow both in the volume of books provided as well as the quality of books. She knew she had work to do, and set out to create one of the best correctional libraries in the country - and she's not done yet.
Grady continues to compile a comprehensive collection of legal books for residents to access for their legal cases, and she passionately advocates for life-long learning.
A champion of literacy, Grady is also curating a collection of elementary- and middle-school level reading books for residents who experience challenges with reading. She also teaches reading to residents who face illiteracy and assists those who want to boost their reading skills.
"Trousdale's library now offers books that have a purpose and will help even more residents be successful," reports Grady. "Libraries evolve and grow as we grow in knowledge and self-awareness."
Grady has held leadership roles within the Tennessee Library Association and earned her Master of Education degree in Library Sciences in 2011 from Middle Tennessee State University.
"Ms. Grady is a very special person, and we are thankful for her dedication to promoting excellence in literacy among those in our care at Trousdale," said Vince Vantell, warden at Trousdale.