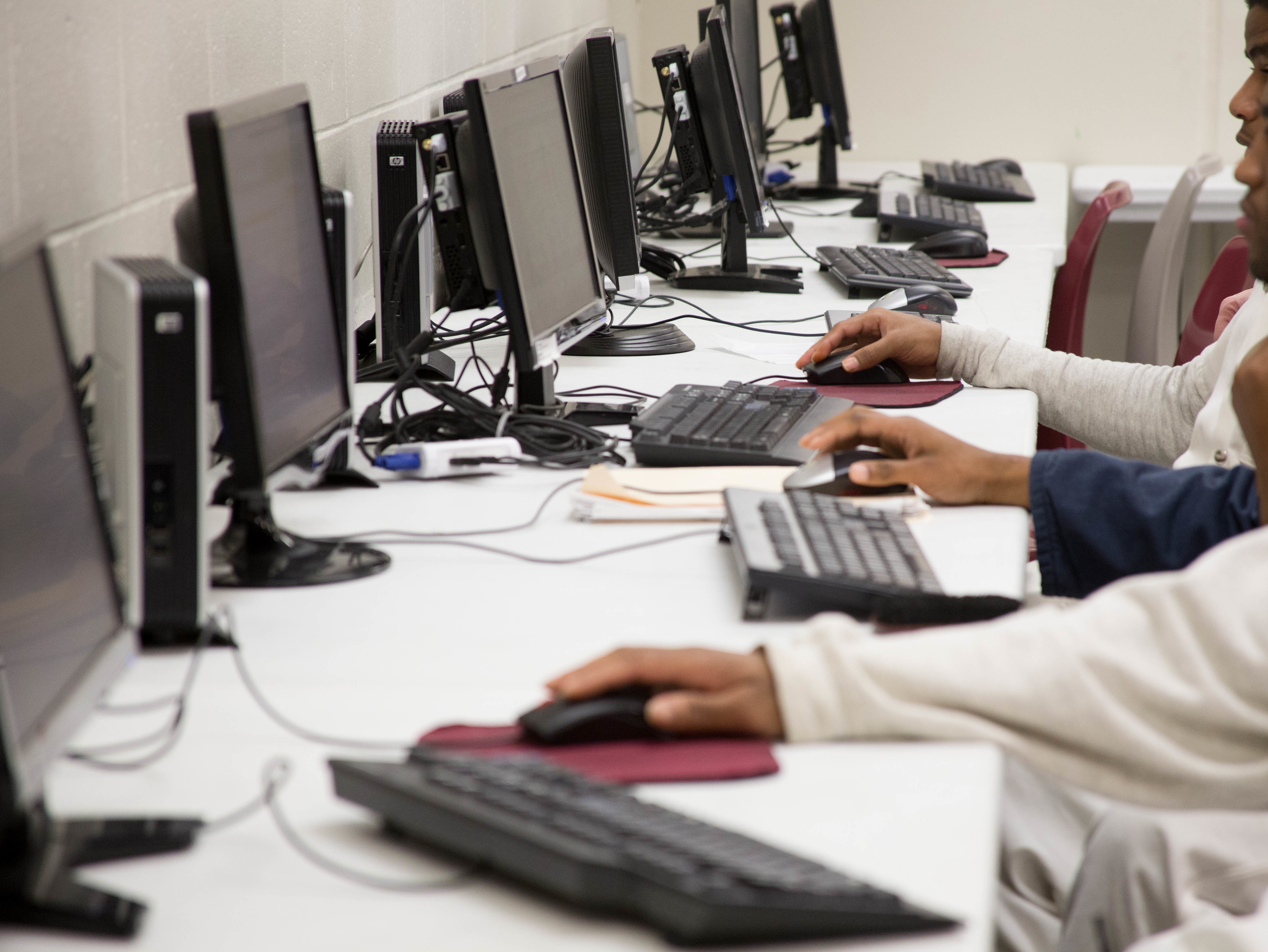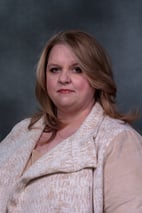 According to the Bureau of Justice Statistics, more than half of all inmates will return to prison within five years of release. Despite those numbers, CoreCivic is optimistic about the future of those in our care.
By investing in innovative education programs, we're charting a course to change those statistics by helping our inmates change their lives.
The primary goal of our education programs – both academic and vocational – is to help offenders successfully reintegrate into society. And a major indicator of successful reentry is securing steady employment. But when nearly 70 percent of inmates lack a high school diploma, finding a job to support themselves after release can be a challenge.
That's why we often have to start at the very beginning by offering Adult Basic Education programs. In 2017, we awarded more than 1,600 high school equivalency (HSE) certificates, and we're on track to award nearly 9,000 certificates by the end of 2019. But a high school equivalency exam is just the beginning — the real challenge comes in providing technical and job-specific training to prepare inmates for careers upon release.
One way we're meeting this challenge is through an innovative partnership with Fuel Education – a company specializing in digital learning opportunities. Fuel Ed is a recognized leader in online education, and brings that expertise to our programs, helping us adapt and develop courses to meet the challenges and constraints of correctional settings.
Another benefit of partnering with Fuel Ed is the quality of instruction. Fuel Ed hires and trains experts in their fields to teach online classes, allowing us to bring them into our facilities virtually. With Fuel Ed, we're not limited by our ability to find someone locally to hire, which can be a significant challenge in some of the rural areas where our facilities are located.
Two CoreCivic Safety facilities where we're collaborating with Fuel Ed are Lee Adjustment Center in Beattyville, Kentucky, and Crowley County Correctional Facility in Olney Springs, Colorado.
For the programs offered at Lee, we looked at data from the Department of Labor to identify job trends in the state and what positions might be available to job applicants with a criminal record. From there, we worked closely with Fuel Ed and Lee's government partner, the Kentucky Department of Corrections. Together, we designed programs of study to prepare inmates for achieving industry-recognized certifications that make them more competitive for jobs. Currently, we're offering training and education in computer programming.
At Crowley, we're putting together a new culinary arts curriculum and laboratory with Fuel Ed. Slated to launch in early 2019, the program will explore career options in the culinary arts and provide specialized training in restaurant management and food preparation and safety.
In correctional education, the stakes are high. A high school equivalency certificate in an inmate's hands can be life-changing, and a trade certification can make the difference between a job or returning to prison. With our innovative education programs, CoreCivic helps inmates get both. I'm proud of our more than 400 education professionals across the company, who carry out this important work each day. We truly believe that every day spent incarcerated is an opportunity to learn and grow, and ultimately change the course of inmates' lives.
Michelle Cotter serves as the director of educational services as part of CoreCivic's Reentry Services Team.