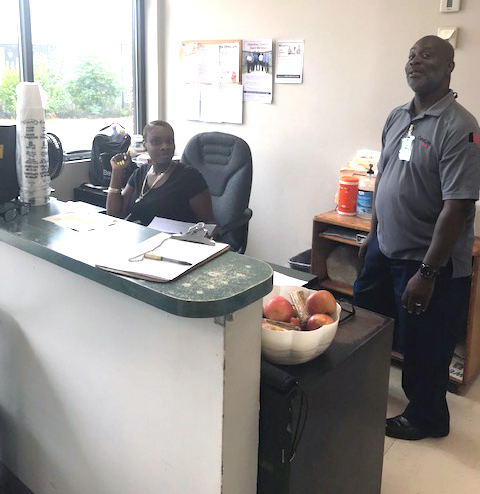 Newly acquired facility combines residential reentry with home confinement services
Since 2013, CoreCivic Community has worked to expand its scope of services in the residential and non-residential space. The goal is to offer flexible solutions for government partners and better options for individuals to stay out of prison. In early 2019, CoreCivic Community expanded once again with the acquisition of a residential reentry center just south of Raleigh, North Carolina. Formerly called Cavalcorp, the facility has been renamed South Raleigh Reentry Center to better integrate with our growing network of residential reentry centers across the country. As part of the acquisition, CoreCivic Community gained a 6,507-square-foot facility and 13 employees who transitioned to the CoreCivic team.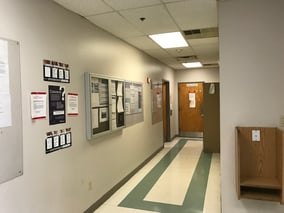 South Raleigh offers services that directly align with CoreCivic Community's mission to help people successfully reenter society. Founded in 1994, the facility provides both community corrections and home confinement services for the Federal Bureau of Prisons (BOP). With this acquisition, CoreCivic Community now provides housing in the Raleigh area for 55 male and female residential and home confinement residents.
"Home confinement is a key tool used to transition residents back into the community while they serve the last portion of their sentence," said Bessy Glaske, CoreCivic managing director of Operations (Division V). "This transition period allows both the resident and their family time to acclimate to the resident's upcoming release and gives them an opportunity to work through any issues that may arise."
For example, when residents are not at work or out searching for employment, they may participate in a range of programs offered by trained professionals onsite and in the community. This includes substance use disorder counseling, job readiness and life skills programs, to name a few. In addition, staff members connect residents with outside resources to assist with permanent housing, obtaining proper identification and other critical needs.
"South Raleigh is a wonderful addition to Division V due to the BOP contract which aligns with many of the other facilities in this division," Glaske explained. "South Raleigh also brings CoreCivic Community a wealth of experienced staff and processes that will not only enhance our services but also enrich our company culture."
One of those experienced staff members is South Raleigh Facility Director Linda Bryant, who had a long tenure with Calvalcorp.
"After working for the previous owner for nearly 25 years, the transition to working for a larger company was an adjustment, but CoreCivic staff made sure we understood what was going on every step of the way," said Bryant. "It's exciting to be part of CoreCivic Community as we work to give people the tools they need to stay out of prison or reintegrate with their communities after release."
The South Raleigh acquisition is a natural extension of the work CoreCivic Community is already doing through both our residential and non-residential services and enables us to broaden our reentry efforts.