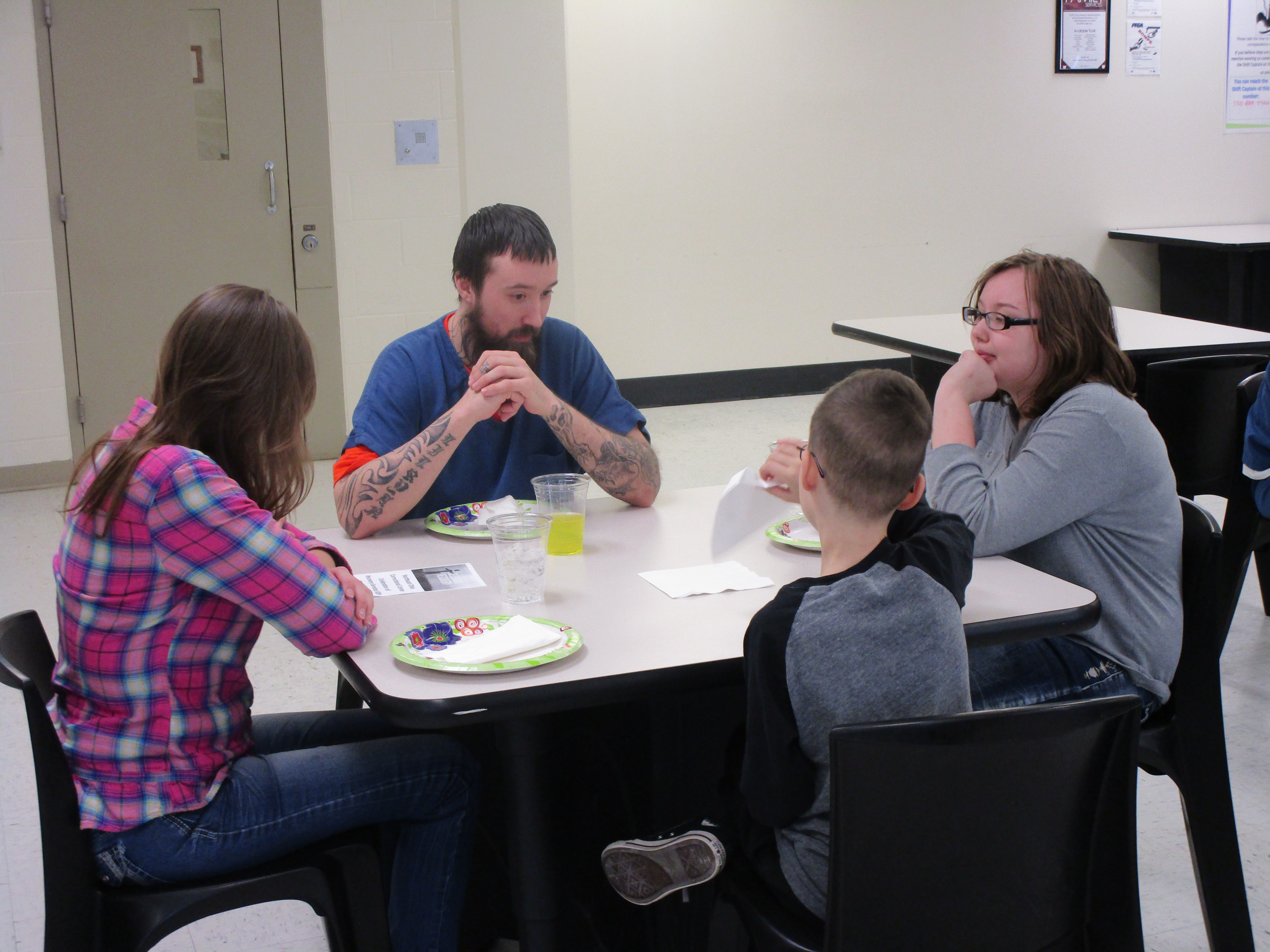 When 31-year-old Michael M. entered a new 20-week treatment program at Northeast Ohio Correctional Center, he brought more than two decades of substance use and anger issues with him.
While Michael admits he wasn't always thrilled about completing journal exercises or accepting responsibility for his actions, the program taught him one major life skill: being more self-aware. Instead of just reacting to situations—often with anger—he learned to step back and assess them more objectively. And at the same time, he learned to assess himself.
"Is what I see really what's going on, or is it just me?" he wrote in a letter to program leaders after his graduation, explaining how his thinking had changed.
This treatment program, known as the Intensive Outpatient Program (IOP), began at Northeast Ohio in January 2018, when the facility secured a contract with the Ohio Department of Rehabilitation and Correction (ODRC). Recovery Services Supervisor Laticia Ruberto, who coordinates Northeast Ohio's IOP, said 34 of 51 participants have graduated so far, with another graduation scheduled for this month.
"The ODRC has recognized our program completion rates as some of the best among institutions at the same security level as ours," Ruberto explained. "As reported during our last ODRC site visit, we have a 79 percent completion rate, whereas most facilities at our security level hover around 50 to 60 percent."
Meanwhile, 94 inmates are waiting to join the program, which can accommodate up to 45 at a time.
For most of the IOP participants Ruberto oversees, this isn't their first prison sentence (it's usually their second or third), and many suffer from moderate- to-severe substance use disorders. To help them work toward successful reentry, staff draw from a variety of resources.
The primary one is the Residential Drug Abuse Program (RDAP) curriculum developed by the Change Companies. It uses journaling and other exercises to help inmates recognize past behaviors and accept responsibility for shaping their lives after incarceration. How will they react when triggered? How will they find the strength to make better choices? How will they coexist peacefully with others?
Each day, a group of 15 inmates meets with a counselor for morning sessions, and another group of 15 attends afternoon sessions.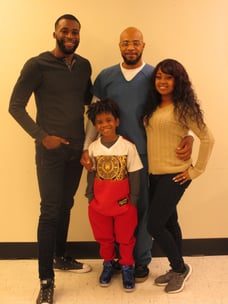 One thing that's unique about Northeast Ohio's IOP is how it incorporates inmates' families in the recovery process. Those who successfully complete the program participate in a celebration, and up to four of their family members – or others who support them – get to attend and cheer them on.
Ruberto, who has a background in family-based treatment, helps IOP participants see how their substance use disorders affect not just their own lives, but also their loved ones'. And the support of those loved ones can make all the difference.
"If an inmate's family has a role in their treatment and recovery process, there's a higher likelihood the inmate will be successful," Ruberto said.
Program graduate Michael S. can attest to the importance of family involvement.
"The family event meant so much to me because it created a new way for us to look at where we are and where we want to be," he said. "I cannot express in words what it meant to me to have that day with my family, to share my experience and spend time rebuilding our relationships."
Channing C., who has served six years in prison so far, isn't likely to forget his own celebration, either. "I thought it was amazing because it helped my family see me in a different light," he said.
Another unique aspect of Northeast Ohio's IOP is its holistic approach. In addition to the RDAP curriculum, inmates can practice yoga, meditation and other coping skills through the wellness program, which is open to the entire population.
"How I always explain it to them is addiction is a brain disorder, it's a thinking disorder," Ruberto said. "Substance use is a symptom of the bigger picture and stopping the use alone will not keep you in recovery; you need to address every aspect of your life. In the IOP, we look at what else makes up the whole person."
After inmates graduate from the program, they can pay it forward by becoming recovery coaches, offering accountability and support to current participants. After they're released, some graduates even return to talk with IOP participants about how the program helped them succeed in life beyond prison.