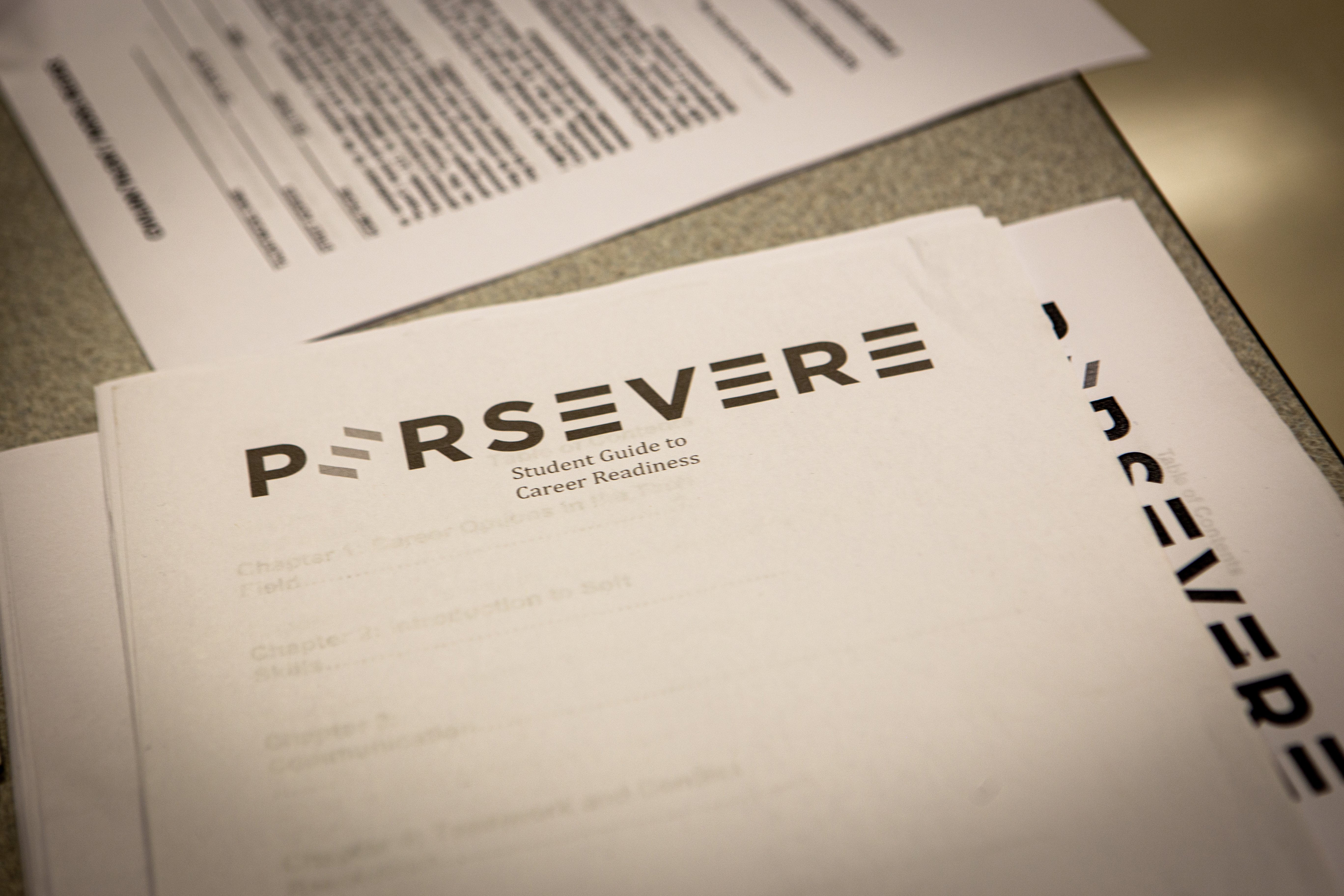 Employment is a fundamental building block for former inmates reentering society. Without basic necessities such as income and housing, it's easier for someone recently released from prison to fall into old habits, which could ultimately cause them to end up back in prison. That's why CoreCivic's partnered with Persevere, a national non-profit that provides former inmates with training, support and mentorship in computer coding, employment readiness, and more.
"When we first put this out to the inmate population, they were very excited," said Greg Fizer, assistant warden of programs at Red Rock Correctional Center in Eloy, Arizona. "These student developers will gain the skills and certification to make them highly marketable employees in the coding field upon their release. They graduate with the ability to build a web page that is functional, attractive and professional."
Fizer, who retired from the Arizona Department of Corrections, Rehabilitation and Reentry (ADCRR) before joining CoreCivic, said it's another example of the company making successful reentry a day one priority for the people in its care. Every day, CoreCivic helps inmates learn the life and vocational skills needed to find and keep employment once released.
"It worked out well because CoreCivic was already partnering with Persevere in Tennessee, and we had a tremendous amount of interest here," he added. "Our government partners in Arizona are now working with Persevere at two state-managed facilities as well."
Persevere offers a self-paced, 12-18 month course that trains students in front-end and full stack development, a highly sought after skillset in the industry. The course enables students to earn certifications in responsive web design, JavaScript algorithms and data structures, front-end libraries, data visualization, APIs and microservices, and database information security and quality assurance.
Fizer said those participating in the program fully appreciate the long-term benefits of the skills they're learning.
"We are all extremely fortunate to be receiving this education and making the best possible use of our time," said Jorge Garcia, a Persevere participant. "This is going to impact not only our lives, but the lives of our family and society as a whole. This is the start of a new and improved rehabilitation process."
Those who joined the program said they felt a sense of new hope for life after incarceration.
"Being a Native American and also counting myself a part of (high recidivism rates), Persevere has given me hope about my life and who I can become," said Laramie Secody, another Persevere participant. "Words could not explain how thankful I am with this program for not looking at my (past) mistake. I'm determined and destined to be a better man."
The first Persevere class launched at Red Rock in October 2020 with 17 students, all of whom live in a pod together. Persevere also hired two staff members as instructors at Red Rock and supplied computers for all the students.
"Being together after hours has been very beneficial to the student developers," Fizer said. "By the time they break at the end of the day, they all go back to their pod and end up working as a group to master challenging skills in the course."
That team spirit speaks to a larger culture of cooperation at Red Rock, where a peer tutoring and mentoring program allows inmates to share their knowledge and skills with others. All peer tutors are trained in a 27-hour instructional course developed by facility instructors; Red Rock's staff assigns three to five tutors per academic class.
"It further elevates the culture with inmates here to engage in programming," Fizer said. "Once you begin to stimulate inmates' interest, and they begin to grow personally, it's easy then to get them to engage in programs. They even become ambassadors for programs, encouraging other inmates to participate."
Red Rock also offers a GED self-study program, a GED testing center and a professional learning community for instructors to develop and practice techniques for coaching and developing engagement from students. Inmates can also earn job certifications in horticulture, carpentry, computer technology and electrical skills; counseling and treatment through the nationally recognized Residential Drug Abuse Program (RDAP) curriculum; self-improvement courses; and religious services, which are facilitated in part by volunteer community groups.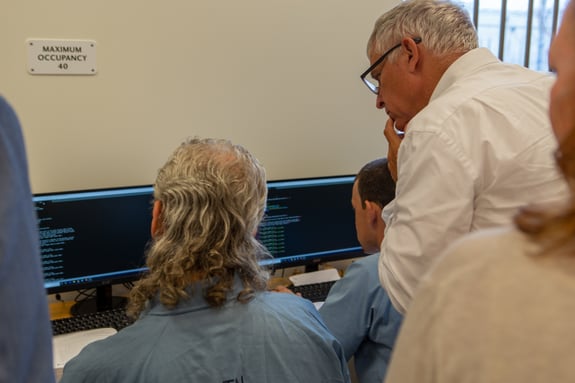 "We've been blessed to have very passionate people here," Fizer said. "The staff and volunteers are wonderful to work with. We're allowed the opportunity to set parameters and just let our staff run with it."
Fizer added that Red Rock's success with Persevere and other reentry and education programs is thanks to CoreCivic's support and flexibility.
"CoreCivic is absolutely in tune with preparing inmates for release," he said. "Any innovation or enhancement to programs we think of that still allows for all safety and security measures, the warden is a go for. We've expanded programming because he's been so willing to get involved. We know people at the company's highest levels are appraising our performance data, and we feel like we're getting acknowledged for our staff's efforts. I just feel really, really supported by CoreCivic. They not only talk the talk but walk the walk in terms of helping people. It just motivates you."