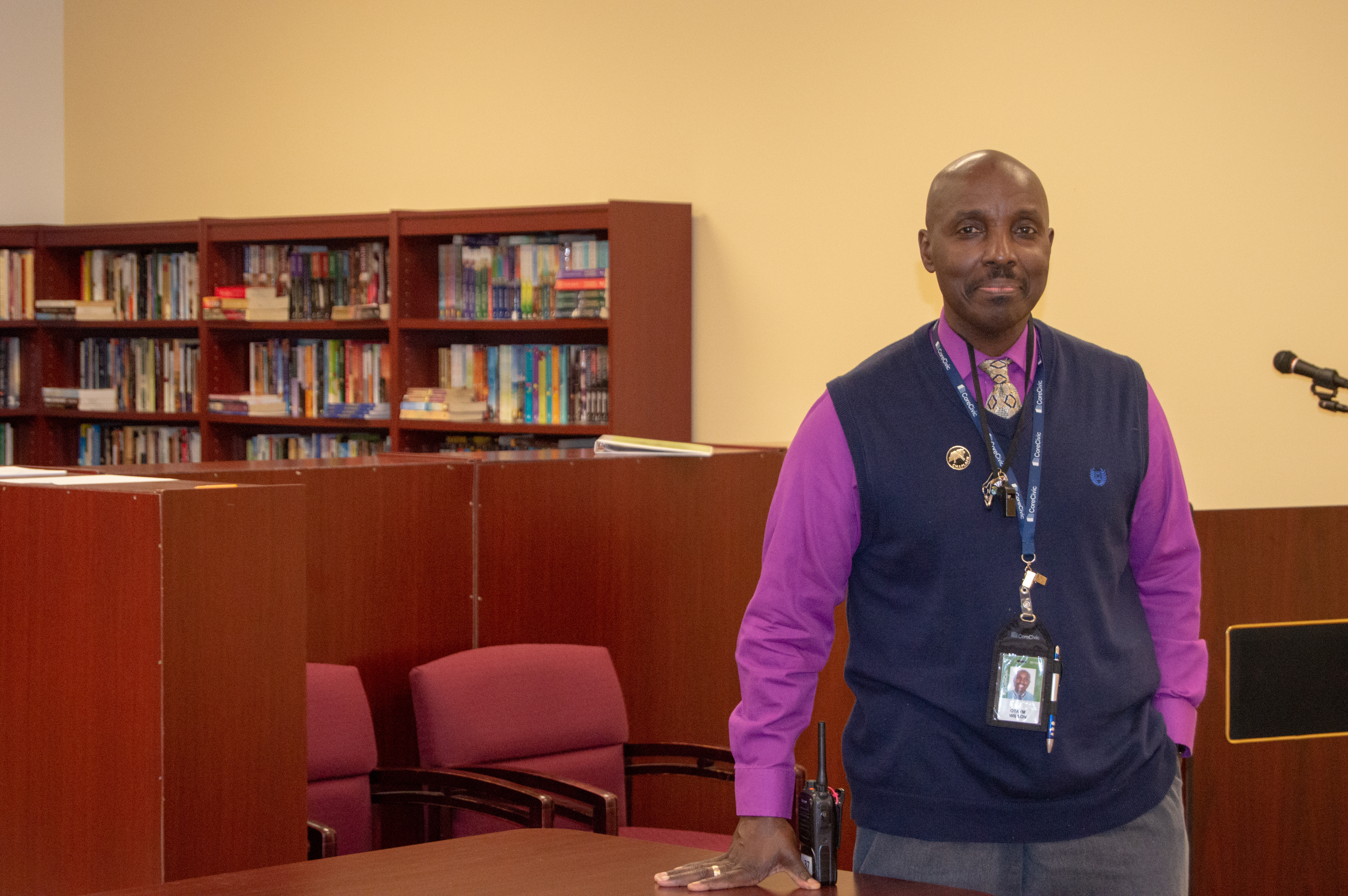 With more than 30 years' experience as a military and U.S. Department of Veterans Affairs chaplain, kindness and compassion come naturally for Charles Wilson. Chaplain Wilson serves detainees at CoreCivic's Otay Mesa Detention Center in San Diego, California. He holds multiple credentials, including a master's degree in divinity from ITC-Atlanta University Center, and has completed post-graduate studies. Chaplain Wilson also holds practitioner membership with the Association of Clinical Pastoral Education (ACPE).
CoreCivic: Please tell us how you came into your current role at CoreCivic.
Chaplain Wilson (CW): I first heard about Otay Mesa several years ago because a member of my church was detained here. I kept hearing about the good work that was being done at the facility, and eventually, I saw that CoreCivic had a position for a chaplain. After praying and speaking with my wife, I decided to serve God's people in a different setting, and Otay Mesa turned out to be a wonderful fit. I love working in this environment.
CoreCivic: Tell us about your day-to-day work at Otay Mesa. What is a typical day like for you?
CW: It's our responsibility — and my duty as a chaplain — to help people find spiritual meaning and learn how to make positive changes in a challenging situation. Many detainees are coming from desperate and violent places. They are able to make those spiritual connections and find a sense of safety here.
The day-to-day operations include overseeing volunteers who are endorsed by their religious bodies. For example, we had nine active faith groups providing religious services in June 2019, including Catholic, Protestant, Muslim, Sikh, Jewish, Hindu and Interfaith.
CoreCivic: How do you help detainees who speak different languages and practice different faiths?
CW: Thirty-one languages are spoken at this facility. More than 3,500 detainees attend over 400 religious programs we offer each month. I'm proud to minister to such a diverse population.
We learn in this multilingual environment to speak to each other in terms that connect with persons of different languages. Our volunteers reflect that — not only from their faith but also from their cultural backgrounds. Fortunately, San Diego County is a very good place to recruit volunteers from diverse religious and cultural backgrounds. Seventy-one percent of our volunteers are bilingual. Even if you don't speak the language, though, you find meaningful ways to communicate.
CoreCivic: What's your goal for the detainees you work with?
CW: I want to connect people with the deeper meaning of life so they can experience the positive change that can bring. This is not something I can do myself, it's something that the individual has to do. They have to make the connection. I just facilitate that.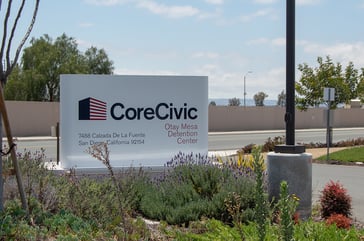 CoreCivic: What are the challenges of meeting the faith needs of a population like Otay Mesa's?
CW: The greatest thing a chaplain can do is to be non-judgmental. Being non-judgmental enables us to serve those in our care, no matter what their background might be. What we attempt to do is to help them feel safe. The challenge is not to be the problem solver, not to take away what they're walking through, but to sit with them.
CoreCivic: Talk to us more about the faith-based volunteers you partner with. How do you all work together at the facility?
CW: Volunteers help provide religious services to detainees. For example, we have evidence-based religious education programs and we offer centering prayer programs where people can decompress in a contemplative atmosphere.
Over the past two years, the number of volunteers has grown from 13 to 33, and it looks like we'll have another 30 or so volunteers very soon. We're growing our volunteer corps by working with religious organizations in the area. Just recently we had a great collaboration with the Diocese of San Diego and held our first Roman Catholic mass at the facility. We're currently working with San Diego's Sikh and Latter-Day Saints communities to bring in volunteers, and will soon be adding two Zen practitioners to our volunteer corps.
CoreCivic: What issues do detainees typically come to you with?
CW: It could be as dire as lost loved ones. Our staff is right there to ensure the detainees know we're available to help them with challenging and complex issues. There's a second chaplain on staff, Charles Talcott, and I like to call us the Otay Mesa "God Squad" chaplains.
We also take care of religious diets. So, if there's a person who needs a particular diet — whether it be vegetarian, Kosher or Halal — we work with the detainee to make sure we're meeting those needs. We also recently celebrated Ramadan with over 60 participants.
CoreCivic: What issues do you help detainees with apart from faith-specific needs?
CW: We're simply with them and we're present. We provide programs to assist them in making challenging decisions. Some of these decisions are life-changing and reflect how they want to live their lives moving forward. We help them make decisions about relationships within the context of faith. We also provide a safe space. We accept them for who they are.
CoreCivic: Have you learned anything from working at Otay Mesa that you think the public should understand about CoreCivic and its role in immigration?
CW: I appreciate the company's authenticity and transparency. I quickly witnessed the support that was around me. Built into the company's culture is a cadre of chaplains who are all doing great work – all I need to do is get on the phone or email them. Sometimes we don't even talk specifically about a facility issue; we'll talk about theological or spiritual issues. It's how we're able to do our work.
CoreCivic values what chaplains and volunteers do. It's important when serving people who have fled violence or have been through other hardships in their lives that we have the tools to help them feel safe and restore their dignity. CoreCivic understands that, which enables me to be a contributing team member here at Otay Mesa.