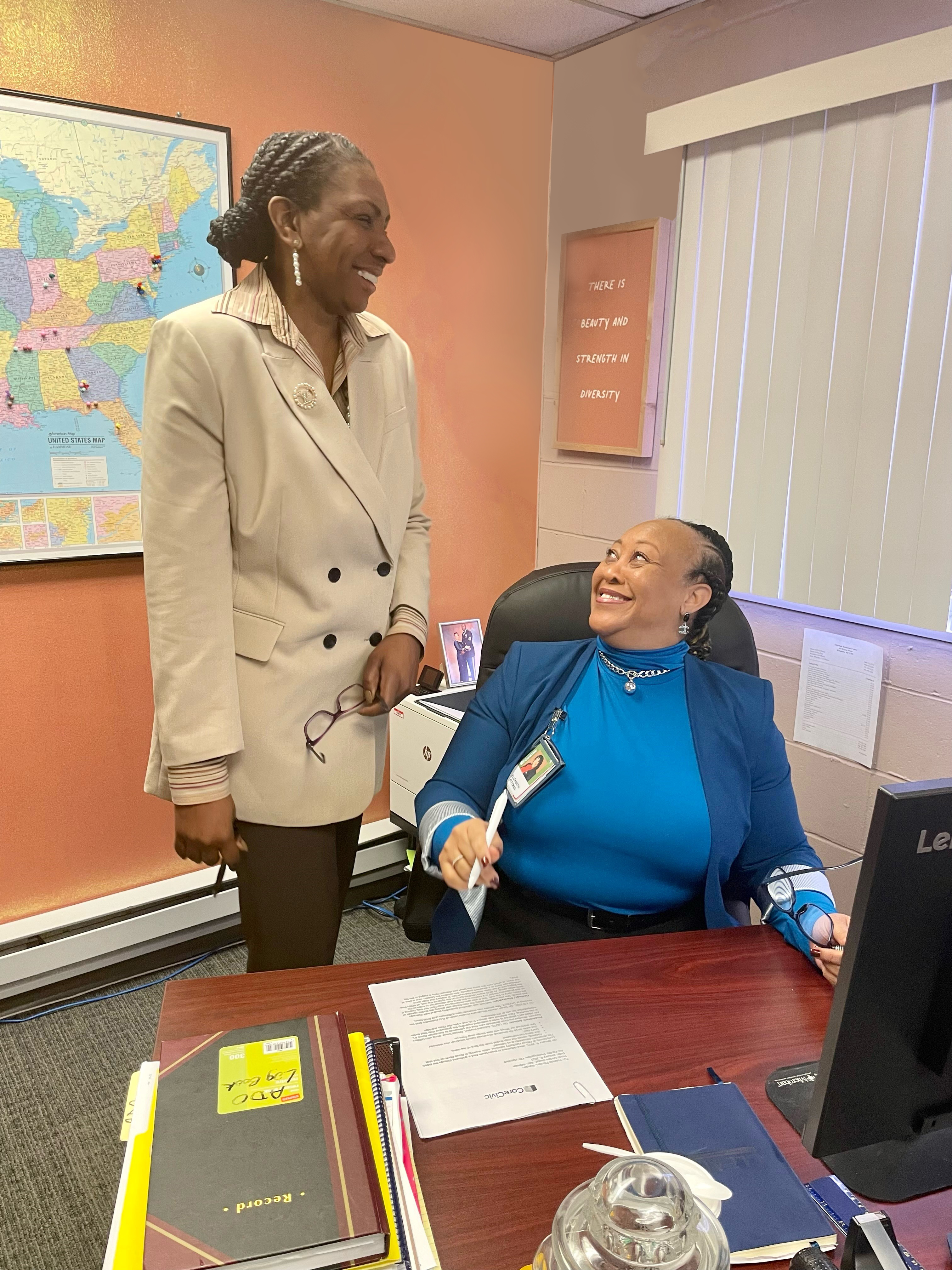 How much of a difference can one make in a month's time? Staff at CoreCivic's Elizabeth Detention Center in Elizabeth, New Jersey, is making a positive impact even though an individual's average length of stay is just 30 days. Through compassionate and dignified care, Elizabeth provides a safe and secure stop for male and female detainees awaiting their immigration court date.
What's really special about Elizabeth, though, is that its workforce is comprised of a diverse mix of about 140 employees, with many speaking different languages. Additionally, Elizabeth benefits from an experienced Black female leadership team of Warden Yolanda Pittman, who is a 25-year CoreCivic veteran, and Assistant Warden Christe Sweat, an eight-year CoreCivic veteran. Together, they bring the knowledge and compassion needed to make a difference for their staff and those in our care.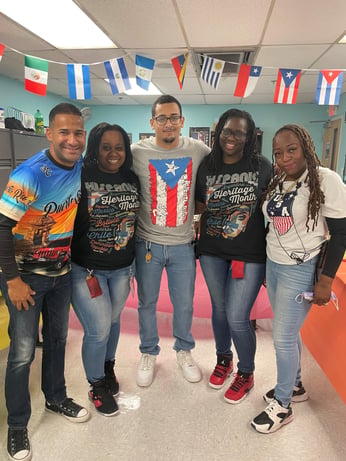 "Employee diversity is important for many reasons, especially because it expands the parameters of experience and knowledge in the CoreCivic family," said Pittman. "Diversity allows everyone a seat at the table ensuring creative initiatives are put forth toward the advancement of core values."
CoreCivic proudly champions diversity among staff, despite the correctional field serving as a historically male-dominated profession. Diverse leadership at an organization is a critical component to offering a greater depth of experience and perspective to others.
Pittman and Sweat, who have worked alongside one another in the leadership capacity at Elizabeth since fall 2022, enjoy how their approaches to correctional leadership complement one another's.
"Our leadership styles just mesh together perfectly," said Sweat. "Warden Pittman's positive attitude and enthusiasm is contagious, and the entire staff has welcomed me with open arms. Stepping into a facility like Elizabeth last fall with so many long-tenured staff—some have more than 20 years of service—has made it an easy transition from my previous role as facility director at CoreCivic's Oklahoma Reentry Opportunity Center."
Sweat continued.
"However, speaking for this leadership team, I don't believe it's our race that is the primary motivating factor for staff, but our experience in the field of corrections. Between Warden Pittman and me, we have more than 50 years of corrections service," she said.
Of course, behind every good leader is a dedicated team.
"One thing that's great about Elizabeth Detention Center is that our staff has the experience and the expertise to know how to do their jobs well," said Pittman. "Our role as leaders is to coach and champion them because they have been successful long before we got here."
Elizabeth offers computer-based programs to help with English language skills, typing and other computer skills to help prepare those in our care for release. Faith-based programming is available to detainees, where chaplains teach a variety of different religions so that individuals can access the faith of their choice.
"Together, with our diverse experiences and backgrounds, we are able to provide that motivation some people need when attempting to push forward," said Sweat. "We hope they can say, 'If these ladies could do it, then so can I.'"