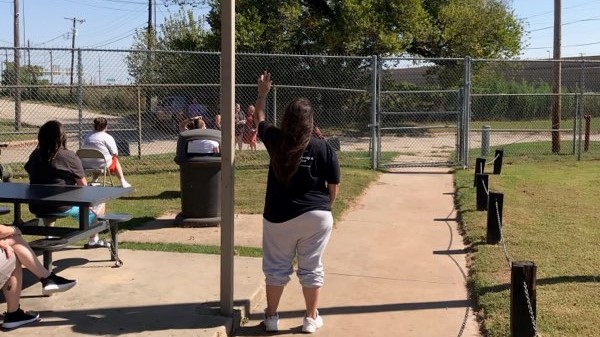 After the COVID-19 pandemic hit in early 2020, in-person gatherings, including religious services, were largely restricted throughout the United States to help reduce the spread of the virus. The difficulties experienced from those restrictions extended beyond the general public to justice-involved individuals as well.
At the Oklahoma Reentry Opportunity Center (OROC) in Oklahoma City, Facility Director Christe Sweat and her programming staff were left in a difficult position. When faced with the possibility of being unable to offer religious services to the residents at OROC, Programs Supervisor Lakim Burley and Program Facilitator Sharon Breshers-Jones quickly got to work finding alternatives.
They turned to the community and began by contacting local churches to ask for DVD recordings of their services. While they received several donations, Lynn Turner, pastor at Southern Temple Baptist Church in Oklahoma City offered another, more personal solution.
Turner runs a ministry he calls Evangelism Explosion, a 27-week program that he has taken to nine different prisons in Oklahoma over the past three years. He offered to come to the facility to hold church services from outside of the facility's perimeter, and once the program was approved by the Oklahoma Department of Corrections, Turner and his family held the first Ministry through the Fence service on October 11, 2020.
To ensure all appropriate health guidelines were followed, Turner set up a public address (PA) system and generator outside the fence at OROC, and residents were allowed to listen to his message while wearing masks and practicing social distancing.
"It's great that we have this opportunity, especially during COVID-19, to offer religious services to the residents," Breshers-Jones said. "I think it's something that's needed, and with Pastor Turner's wonderful idea of using a PA system, it has worked out perfectly."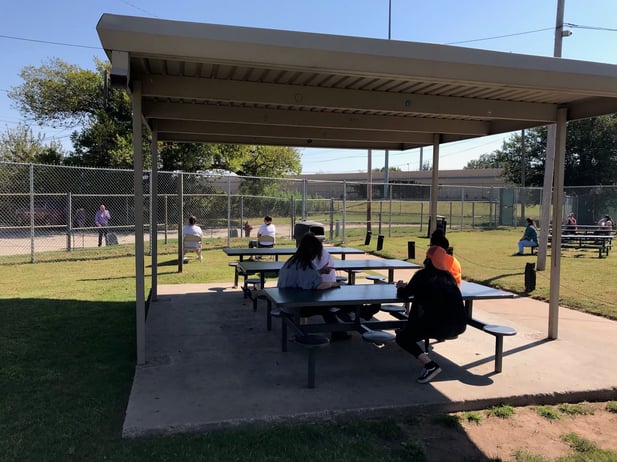 "It's an awesome opportunity for the residents," Burley said. "Despite current restrictions, they're still able to connect with religion, spirituality, and with other people. It helps them to build character and learn more about themselves."
For many justice-involved individuals, faith is a building block they use to help turn their life around. Faith-based programming like Ministry through the Fence helps prepare inmates to reenter their community and gives them something to work toward.
"If they have a foundation in something that's strong and that they believe in, that's changing the way they think and the way they act, I think it affects the recidivism rate," said Breshers-Jones. "The ladies at OROC feel like Pastor Turner really cares about them, and they are shown how much people outside of the fence care about them inside the fence."
While Sweat is grateful for Turner's work at OROC, she wanted to also give credit to her programming staff for the success of Ministry through the Fence.
"These ladies went above and beyond," Sweat said. "I can't say enough about our programs department, and I'm eager to see what more we can accomplish once COVID-19 is behind us."