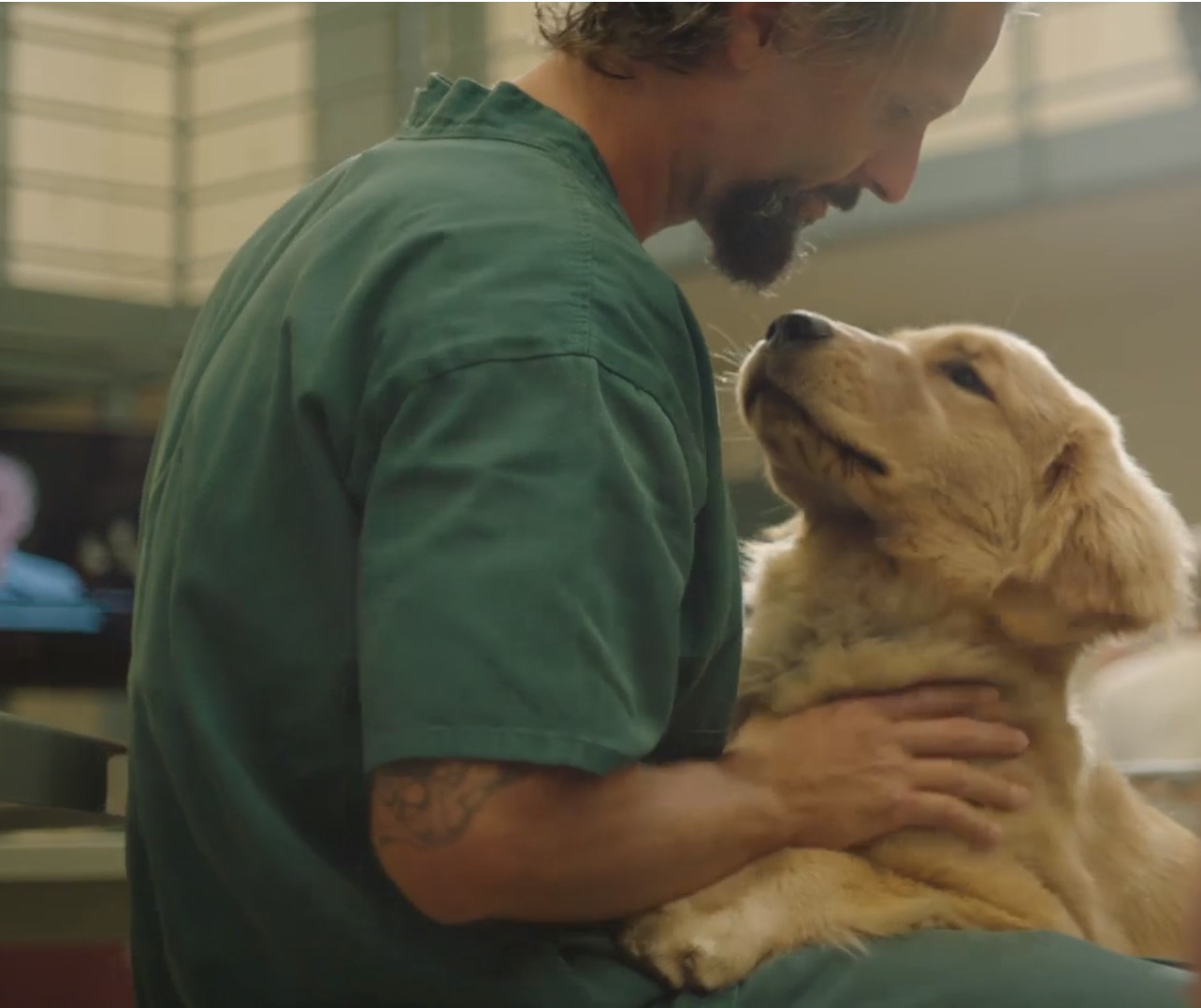 For incarcerated individuals, family support can be key to successful reentry. The ability of inmates to share details of their lives — and their accomplishments as they progress toward the end of their sentences — can have a significant positive impact on their success and well-being once released.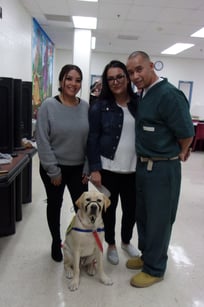 Several inmates got to experience that and more at a family reunification event in December at Bent County Correctional Facility in Las Animas, Colorado. The facility, which is owned at operated by CoreCivic and contracted by the Colorado Department of Corrections, is home to the Canine Companions Puppy Raising Program. This unique program provides inmates the opportunity to train and socialize puppies who may go on to be service animals. Those who participated in the reunification event showed off their puppy-training skills before spending time with their families.
"Each inmate has stories of the profound impact the experience of raising these puppies has had on their lives," said Steven Salazar, chief of unit management at Bent County Correctional Facility. "To teach and care for these dogs and see their progress over time, all in service to others, is an incredible experience."
The Puppy Raising Program started in 2015 in partnership with Canine Companions for Independence, a national nonprofit that enhances the lives of people with disabilities by providing highly trained assistance dogs. Canine Companions also offers ongoing support to ensure quality partnerships between recipients and their dog companions.
Inmates participating in the program agree to foster a puppy for 18-20 months, during which they provide the animal with a developmental foundation in three general areas: age-appropriate socialization, basic obedience training and establishing good house manners. Canine Companions has operated puppy raising programs within correctional facilities for more than 19 years and currently has more than 1,300 puppies being trained in 13 locations across the U.S., including several CoreCivic facilities.
"My family was amazed at the sense of purpose these dogs have given me," said one participant at the Bent County facility. "Helping these puppies fulfill their purpose is truly rewarding."
Inmates at CoreCivic's Bent County Correctional Facility have raised 28 puppies since the program began, 11 of which have been successfully placed with people with disabilities — a success rate about 5 percent higher than comparable average, according to Canine Companions. Puppies who are ultimately not able to transition into being service animals are ready to be adopted into loving homes.
"To be able to be incarcerated and to have the privilege to train dogs to become a service to those in need is very rewarding," said another inmate who participated in the event. "The chance to perform with our dogs for our families, to see all of their proud faces and smiles, brings back moments that were once lost.
"It was more than just a special visit," he said, adding that it made him feel "accomplishment, progress … just knowing that I'm on the right path to succeed once I'm free."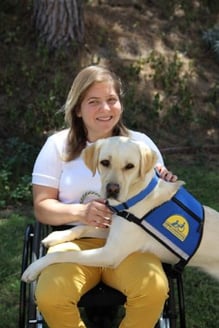 One recipient of a dog trained at the Bent facility is Devan, who was born with cerebral palsy and uses a reverse walker. Devan was matched with Lola, a 2-year-old Labrador/golden retriever cross who has been trained in over 40 commands. Lola assists Devan by picking up dropped items, turning on and off lights, opening and closing drawers, and other tasks that will enable her to live a more independent life.
"One of the most valued qualities of a facility dog is the unconditional love and attention it gives to the people it supports," Salazar said.
The Bent County facility is receiving a new puppy on January 19, bringing the total number of puppies currently being raised there to 10.
"Our families loved watching us be a part of something positive," said a third inmate who participated in the family reunification event. "We love this opportunity we have to give back to the community as well. Overall, it is a win/win situation for everyone, and we are privileged to be a part of it."