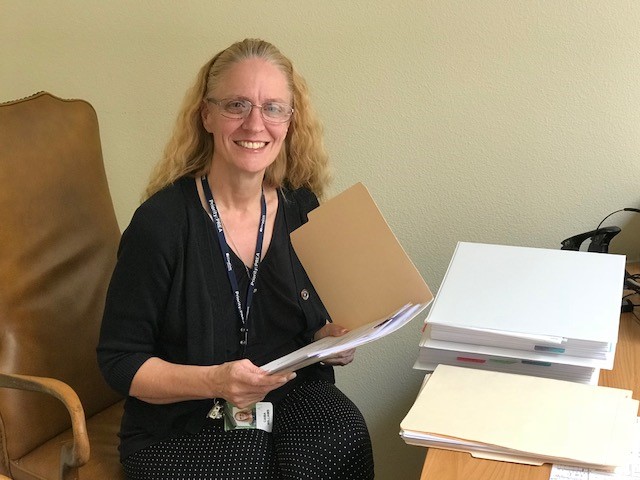 National Correctional Officers and Employees Week: Melody Williams, Treatment Counselor
Melody Williams is the treatment counselor at Boston Avenue – one of CoreCivic Community's residential reentry centers, located in San Diego, California. As a single mother of two autistic children, Williams was drawn to the stability and career advancement opportunities CoreCivic offers. Prior to joining the company in 2017, Williams earned a master's degree in clinical psychology and worked in mental health clinics and private practice.
What motivated you to join corrections?
I wanted to try it because I had only a small amount of contact with incarcerated people during my years as a therapist. I wasn't sure if I would like it and was a little nervous at first, but after a couple weeks I realized that I love this work. I plan to keep working at CoreCivic for many years to come. The hours are long but the work is rewarding. At the end of the day you walk out of the facility knowing you did your best to help residents change their future in a positive way.
Are there things the general public would be surprised to know about working in corrections?
The public would be surprised to know that the residents I have worked with are some of the most intelligent and motivated men I have had the privilege of meeting and counseling. I would say that at least 95 percent of all the residents who come here want to change and are willing to do whatever they have to do to prove themselves. I am very proud of their achievements.
Has anything really special or meaningful happened to you while on the job?
There are many moments I could list but the best moments are when a resident is about to be released and he stops long enough to thank me for my help and support and tells me I made a difference in his life. It feels great to honestly say to them, "Thank you for saying that, but you did all the work; I was just the guide. I am very proud of you." That's the best part to me!