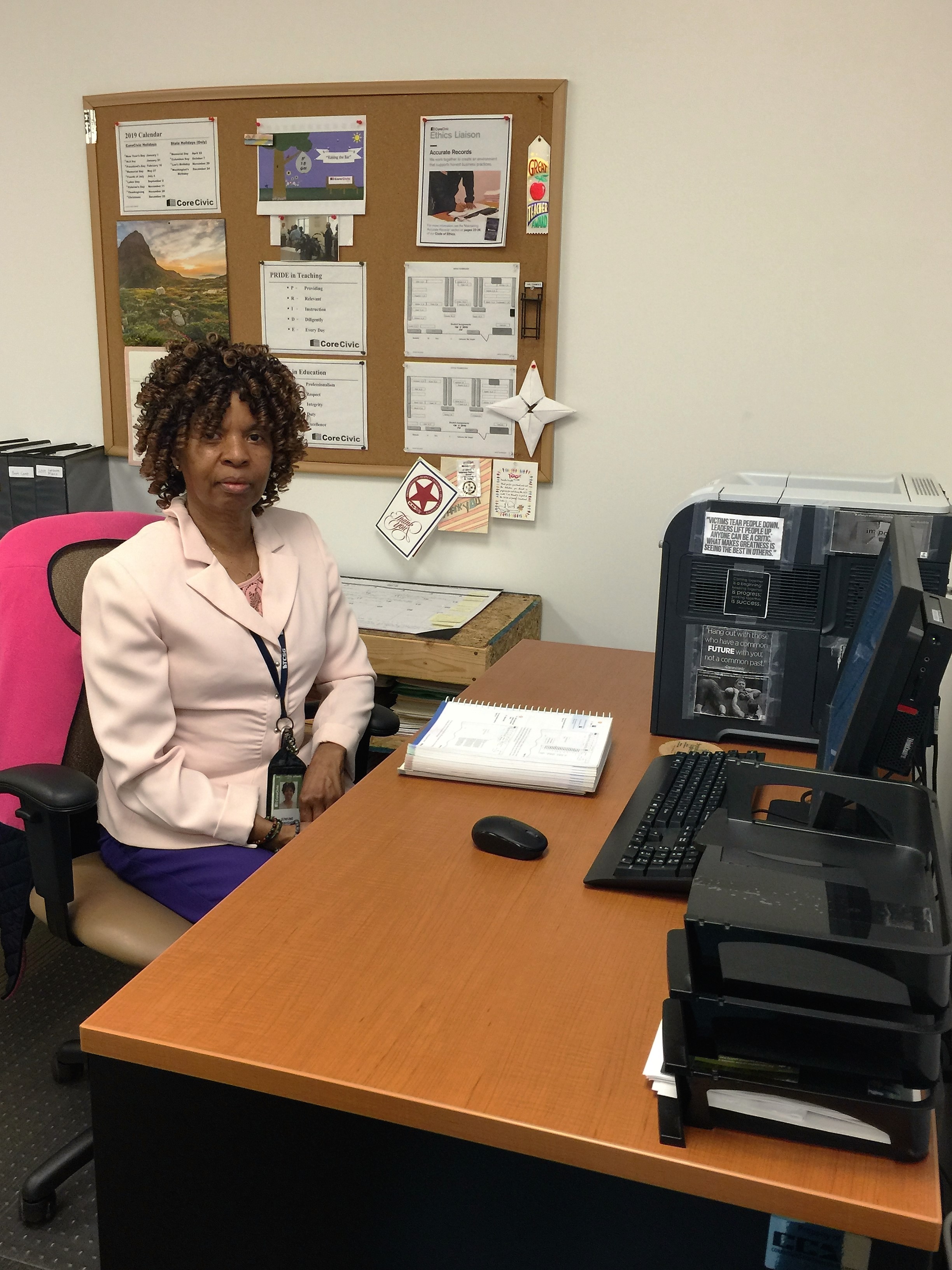 Pamelia Dwight is a vocational instructor at Jenkins Correctional Center in Millen, Georgia. She began her career with CoreCivic in 2012 when the facility opened. As a computer skills instructor, Dwight begins each day with an inspirational quote written on the whiteboard for her students as part of her commitment to set a positive tone. One of her favorites, by Hal Elrod, says, "Let today be the day you give up who you've been for who you can become."
What is your favorite part of your job?
Helping people. When a grandfather, who has never used a computer, finishes the course and declares how exciting it will be to show off his skills to an adoring grandchild, it's gratifying. I am delighted to be part of a process that transforms lives for the better.
Does your work make a difference to others?
Absolutely. Many of my students are incarcerated as a result of selling drugs. I tell them that they are entrepreneurs at heart, just pushing the wrong products. Getting the opportunity to use their hands and minds in new and interesting ways stimulates new ideas and visions of a brighter tomorrow for themselves and their families. The taste of success that accompanies a graduation certificate is priceless and pivotal.
Why did you choose corrections?
As a teacher, being in corrections is a unique place in the world – a place where I get to share my gifts and talents in a way that helps keep my community safer. My students master typing and basic computer concepts that they use to generate résumés and business plans to aid their employment efforts once they are released. I help prepare returning citizens to resume their lives as contributing members of society.