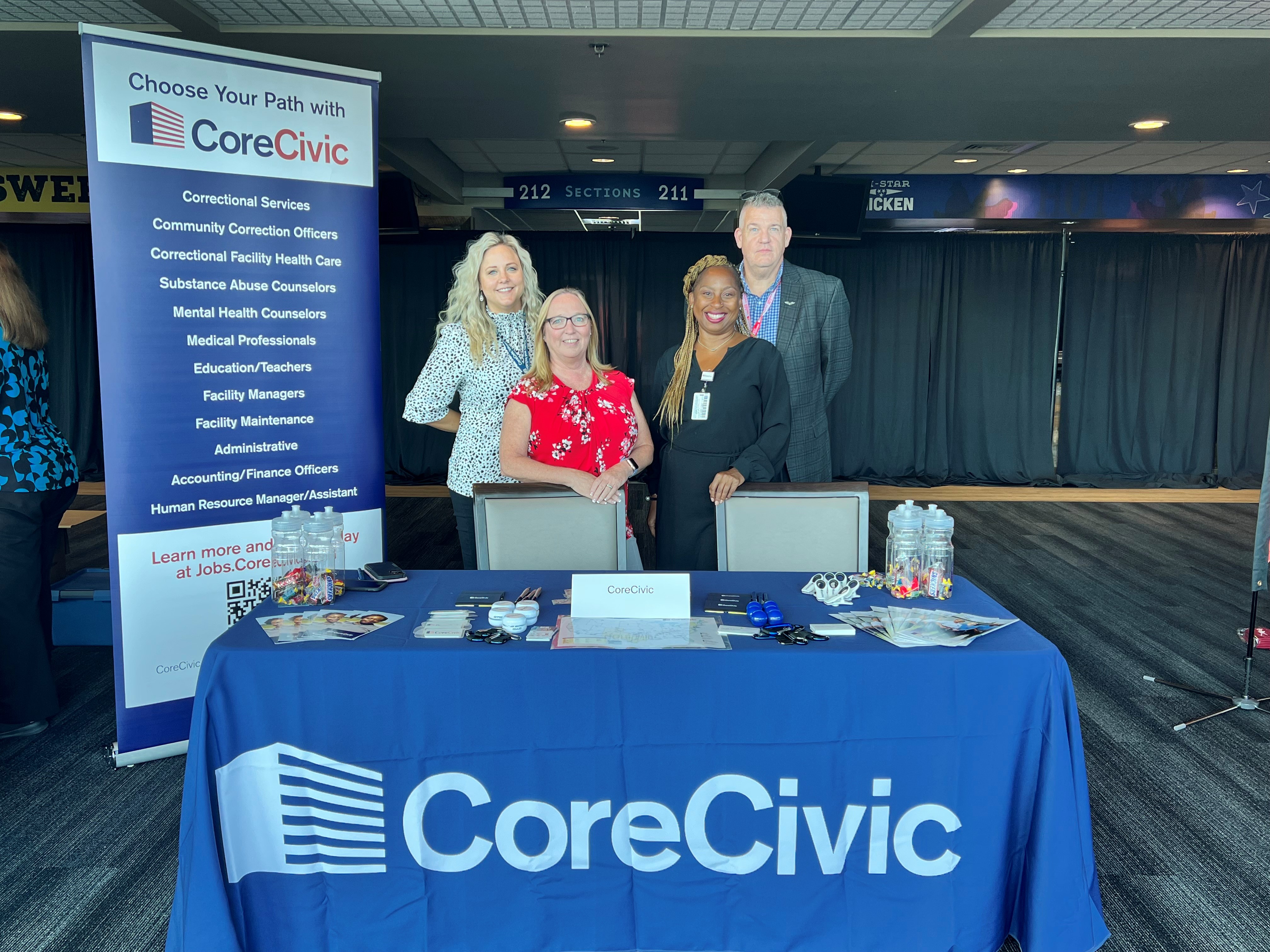 If the last few years have taught us anything, we must be flexible and ready to adapt quickly. Our employees have demonstrated their ability to rise to the challenge, but now there is a new challenge we are facing: the national workforce shortage.
As many are aware, the COVID-19 pandemic created a workforce shortage across all industries. Because of this, CoreCivic has implemented new strategies aimed at counteracting the current environment and providing more support to our front line during these unprecedented times.
Resource Staging and Development Center
Established in 2021, the Resource Staging and Deployment Center (RSDC) recruits and then trains front line personnel to provide reinforcement staff where needed. This was especially helpful during the pandemic as staff members needed to take time off for illness or to care for a family member. Since then, the RSDC has continued to deploy trained officers to CoreCivic facilities across the United States on a rotational assignment basis.
CoreCivic Career Recruitment Center
To facilitate the hiring process for prospective employees at our Arizona facilities, CoreCivic introduced the Career Recruiting Center (CRC) in Casa Grande, Arizona. The CRC is a stand alone recruitment center, similar to a military recruiting office. It serves as a resource hub for those in the Eloy, Tucson, Phoenix, Marana, Casa Grande and surrounding communities seeking new career opportunities. At the CRC, prospective employees can learn more about open positions, fill out applications, and ask questions. The center is open seven days a week and walk-ins are welcome.
Local Community Impact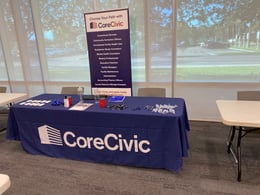 CoreCivic facilities have always been plugged into the community. That's why you'll often find us at local community events. Our recruiters and human resource managers participate in hiring events and career fairs, while some facilities sponsor community events such as youth sports and fairs. Being supportive of the communities where we live and work makes us a good community partner and a respected employer.

Updated Benefits
At CoreCivic, we believe that service works both ways. We are proud to serve our employees by providing quality training, competitive compensation, job security, incentives, recognition, development opportunities and a comprehensive benefits package. In light of the labor shortage and the increasing costs of goods and services, we've worked with our government partners where possible to increase pay for front line employees. Further, in March 2022 we launched the Rain Instant Pay program. It is a new benefit that allows employees to access a portion of their paycheck 24 hours after completing their shift so they can have more flexibility with their finances. This is designed to give employees a flexible option to cover bills, emergencies or unplanned expenses.
As our nation continues to experience the ramifications of the pandemic, we are working behind the scenes to find new, innovative ways to navigate these challenges. Our team is driven by a deep sense of responsibility and a desire to work together to better the public good. To learn more about CoreCivic or to join our team, visit us online at Jobs.CoreCivic.com.