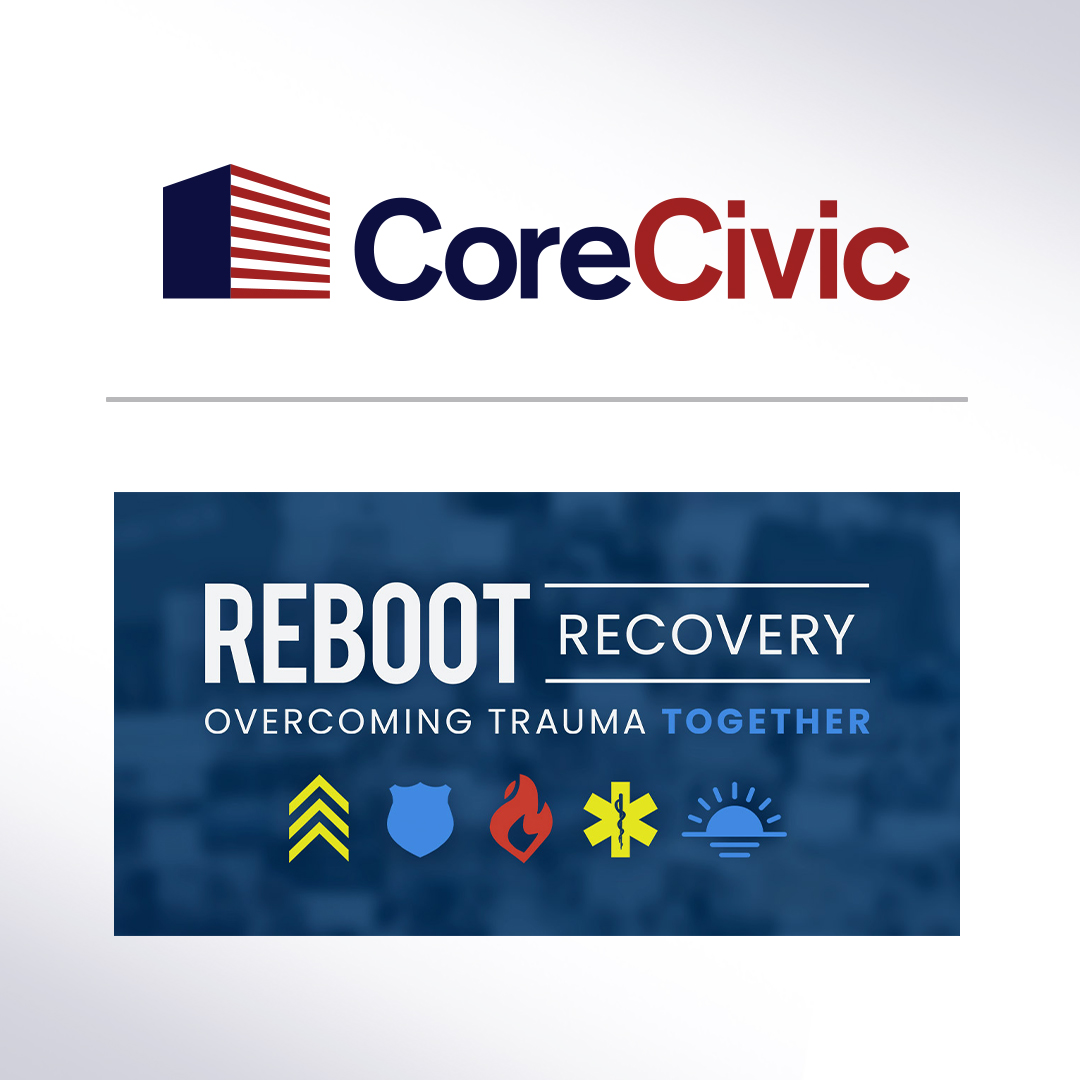 In recent decades, corrections has shifted its focus to place an increased emphasis on rehabilitation and reentry. With this renewed focus, recidivism rates have seen a decrease of approximately 43 percent among formerly incarcerated individuals who pursued education or vocational training prior to release, according to a study conducted by the Rand Corporation.
When U.S. service members return home after deployment, adjusting to civilian life comes with challenges. For far too many veterans, untreated trauma leads to unhealthy behaviors like substance use and criminal behaviors like theft and violence, which ultimately lead to incarceration. A new program at several CoreCivic facilities is working to help veterans heal from trauma and turn their lives around. It's called Reboot Recovery, a 12-week, faith-based program that empowers people from all walks of life to overcome trauma and embrace a brighter future.
To date, it has reached more than 20,000 people across the globe, and through a partnership with CoreCivic, it's reaching incarcerated individuals for the first time. Rodney Quinn, director of Program Development at CoreCivic and a military combat veteran, learned about the program from the Wounded Warrior Project® and saw the potential to bring it to the corrections space.
"For many veterans, when something traumatic happens and they're removed from that brotherhood of active duty service members, they turn to destructive behaviors like alcohol, drugs or crime," said Quinn. "We know that when we encounter veterans in our facilities, this untreated trauma is still there. Reboot Recovery allows us to recreate that sense of brotherhood while providing them with the tools to heal."
Reboot Recovery is currently active at CoreCivic's Red Rock Correctional Center and Saguaro Correctional Center in Eloy, Arizona; Jenkins Correctional Center in Millen, Georgia; and Trousdale Turner Correctional Center in Hartsville, Tennessee. Participants go through the program in a small cohort of 15 to 20 individuals led by a trained staff member.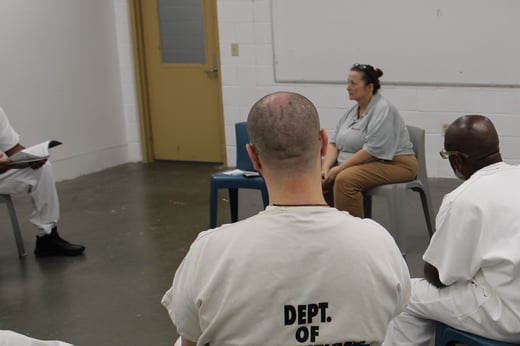 Heather Flint, a Reboot Recovery program trainer, is in charge of working with CoreCivic staff at each location to implement the program. So far, the feedback has been overwhelmingly positive.
"I meet with the CoreCivic team once a month, and they're telling me that the Reboot Recovery participants are connecting with each other and seeing positive changes," said Flint. "Others in the facility are noticing the difference it's making and wanting to get involved. We've created waiting lists in the facilities to manage the number of individuals who want to join in future cohorts."
Evan Owens, executive director at Reboot Recovery, is not surprised at the positive impact Reboot Recovery is making at CoreCivic facilities.
"The connection between trauma and incarceration is compelling; there's so much data that connects previous trauma in life to the likelihood to be incarcerated as an adult," said Owens. "What really excites me is to think about how Reboot Recovery can help individuals heal while in prison, so that they're more resilient and able to rejoin society as healthier fathers, sons, friends, and community members."
Both Owens and Quinn have high hopes that the program will continue to grow and help more incarcerated individuals. That's why CoreCivic and Reboot Recovery are working together on a research study that will evaluate the positive impact of the program in correctional environments to add to the already published research showing improved quality of life across many factors for Reboot Recovery program graduates.