By Patrick Swindle, Chief Corrections Officer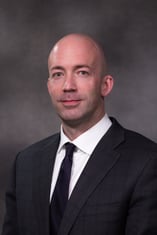 Earlier this year, CoreCivic acquired the Rocky Mountain Offender Management Systems (RMOMS), a Colorado-based provider of non-residential correctional services. With electronic monitoring, drug/alcohol testing and community-based case management services, RMOMS serves more than 155 government partners across eight states.
We are proud that this newest member of the CoreCivic family is already creating value and expanding our reentry mission from the facilities-based community corrections platform that we launched four years ago.
Our reentry mission isn't limited to those in our care. In fact, it now extends to helping those who may never set foot in one of our facilities. One study funded by the National Institute of Justice (NIJ) found that electronic monitoring services like those provided by RMOMS can reduce the risk of recidivism by about 31 percent.
In addition to complementing our reentry efforts, RMOMS provides solutions to our government partners by offering an alternative for misdemeanor and low-risk felony offenders. This helps our government partners prioritize facility space for more serious and repeat offenders and saves taxpayer dollars by diverting individuals from prison on the front end.
I am excited about the work RMOMS is doing to provide oversight and treatment options for offenders. But I am even more pleased that they are able to keep individuals connected to their families and communities.
A great example of the difference CoreCivic can make through RMOMS is our work with a client whose first name is David. He is a father who just last fall lost custody of his children, had no stable employment and had a substance use disorder with methamphetamine. He applied for acceptance and was admitted into an inpatient program on December 5 and exited the day after Christmas. Since then, David has found full-time employment, regained partial custody of his children, and continued outpatient treatment sessions. We're working to make this quick turnaround story end happily.
Having RMOMS as part of CoreCivic Community means that we are able to help people like David stay on course for success no matter where they are in their effort to be treated and stay well.
There's an adage that actions speak louder than words. RMOMS is acting loud — and working proud — as we should all be. We'll keep you posted on our progress. We're glad you're on our team.