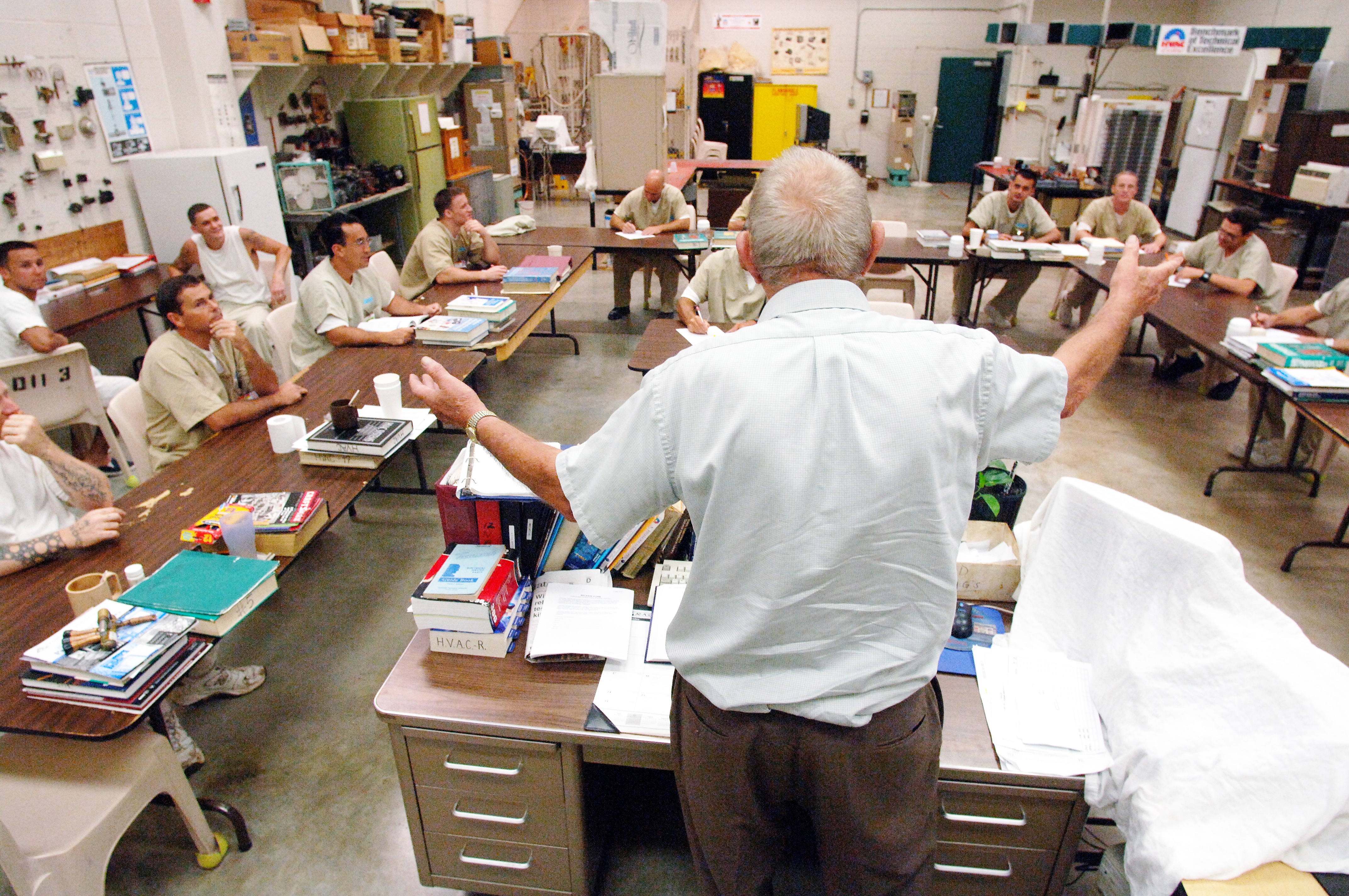 When inmates step into the classrooms at CoreCivic's Saguaro Correctional Center in Eloy, Arizona, they are told to drop the phrase "I quit" at the door.
"Nobody here quits," said Principal Karen Sell Virgin. "We are constantly pushing and encouraging and talking inmates up if they need it."
Saguaro houses inmates for the Hawaii Department of Public Safety. Far from home, many inmates turn to the classroom to briefly forget their sentences or their homesickness.
"Some of the inmates will say, 'I have my family constantly pushing me to do better on the islands, and now I've got you here in Arizona.' I just respond, 'It's working, isn't it?"
In addition to helping inmates earn GEDs, Virgin works with those in the Special Housing Incentive Program (SHIP) — an 18-month behavior modification program mandatory for inmates involved in security threat group, or "gang," activity.
Upon finishing SHIP, inmates can enroll in GED classes. Once they have a diploma, they can start taking vocational training courses or even apply for scholarships offered by the state of Arizona to pursue higher education opportunities at the college level.
"One inmate did so well in his first class that he got a scholarship," Virgin said. "He had a big smile on his face. I told him, 'When I first met you, you had a lot of behavioral issues. Now who are you? You are a respected young man doing everything to better yourself. You're even recruiting students for us to get in the classroom.'"
Virgin said she also had an inmate in his 50s graduate with a GED.
"It took him five years to do it, but he got it," she said. "He has eight children and 16 grandchildren. He said, 'I wasn't there to help my children, but I'll definitely be there to help my grandchildren. I even know how to help them with their math homework now.'"