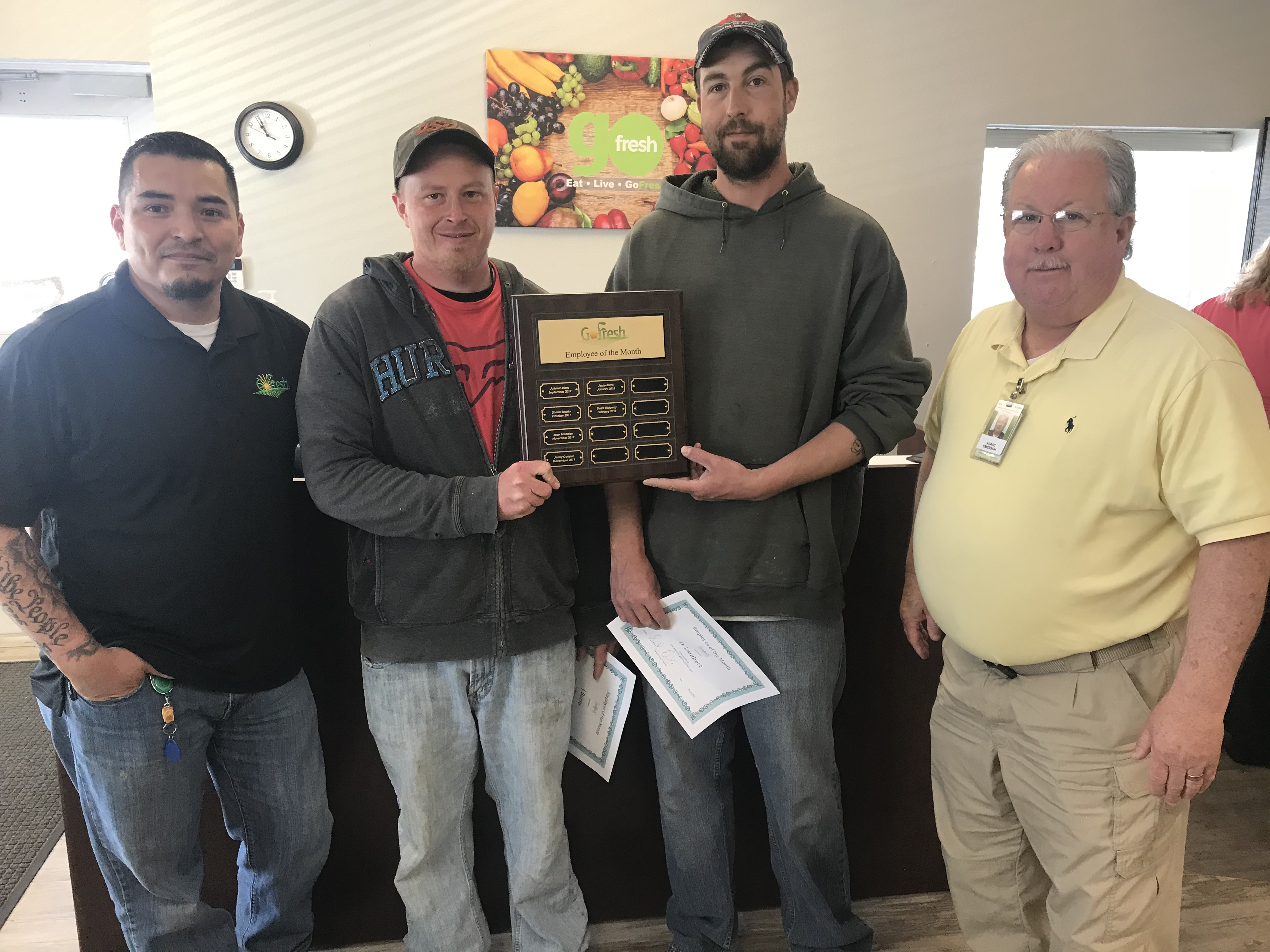 When residents arrive at Tulsa Transitional Center, a CoreCivic Community reentry center in Oklahoma, it's the beginning of a second chance for many.
Nearing the end of their prison sentences, the roughly 300 residents work with CoreCivic counselors, employment specialists and other staff to put together the pieces of a new life. One of the most important first steps they take is finding a job.
CoreCivic's job placement program at the Tulsa facility partners with nearly 100 local businesses that help residents find jobs that match their interests and skills, ranging from landscaping and hospitality work to fitness training, property management and more. Thanks to the facility averaging about 50 job placements per month, about 91 percent of the employment-eligible residents are currently working.
This is critically important because research shows that finding employment soon after release can help former inmates stay out of prison. In fact, a 2015 study by the Manhattan Institute found that "training designed to quickly place inmates in jobs significantly decreases the likelihood that ex-offenders with nonviolent histories will be rearrested."
For two residents, their time at Tulsa Transitional Center was an opportunity for success.
Jesse and Daniel arrived at the facility in 2017, and thanks to CoreCivic's job placement program, both men were employed within about two weeks at GoFresh, a company that distributes fresh produce to businesses across the region. Before he finished his sentence and was discharged, Jesse worked in the company's sanitation department, while Daniel works in the receiving department.
"It's been a great experience," Jesse said. "My co-workers helped me learn as many aspects of the business as I could, and I gained a lot of experience there."
Before he left Tulsa Transitional Center, Jesse's co-workers chose him for an impressive accolade that will help his transition: Employee of the Month.
Jesse earned the distinction in February, and one month later, Daniel's co-workers chose him for the same honor.
"It's my pleasure to recognize Daniel and Jesse, two wonderful, hardworking employees," said Santos M. Valencia, director of operations at GoFresh. "Their dedication, enthusiasm, motivation and hard work makes them stand out among my 200 employees."
Kenneth Emerson, an employment placement specialist at Tulsa Transitional Center, is equally impressed.
"I'm extremely proud of Daniel and Jesse," he said. "They were chosen by their peers for the honor based on their diligence and dedication to the job. This shows that hard work pays off no matter what you have done or who you are, and it's a great message for all our residents.
"Mr. Santos, every time he calls me, he tells me, 'Send me two more like Daniel and Jesse,'" Emerson added.
Daniel, who will leave Tulsa Transitional Center at the end of July, said he hopes to settle down and repeat his GoFresh success at another company. And though Jesse left the facility in June, he said he hopes to find a job similar to his work at GoFresh, and that his boss and co-workers sent him off with positive references.
"I feel good about what's to come," he said.
To learn more about CoreCivic's commitment to tackling America's recidivism crisis, please visit www.corecivic.com/reentry, where you can download our company's first-ever Reentry Report.