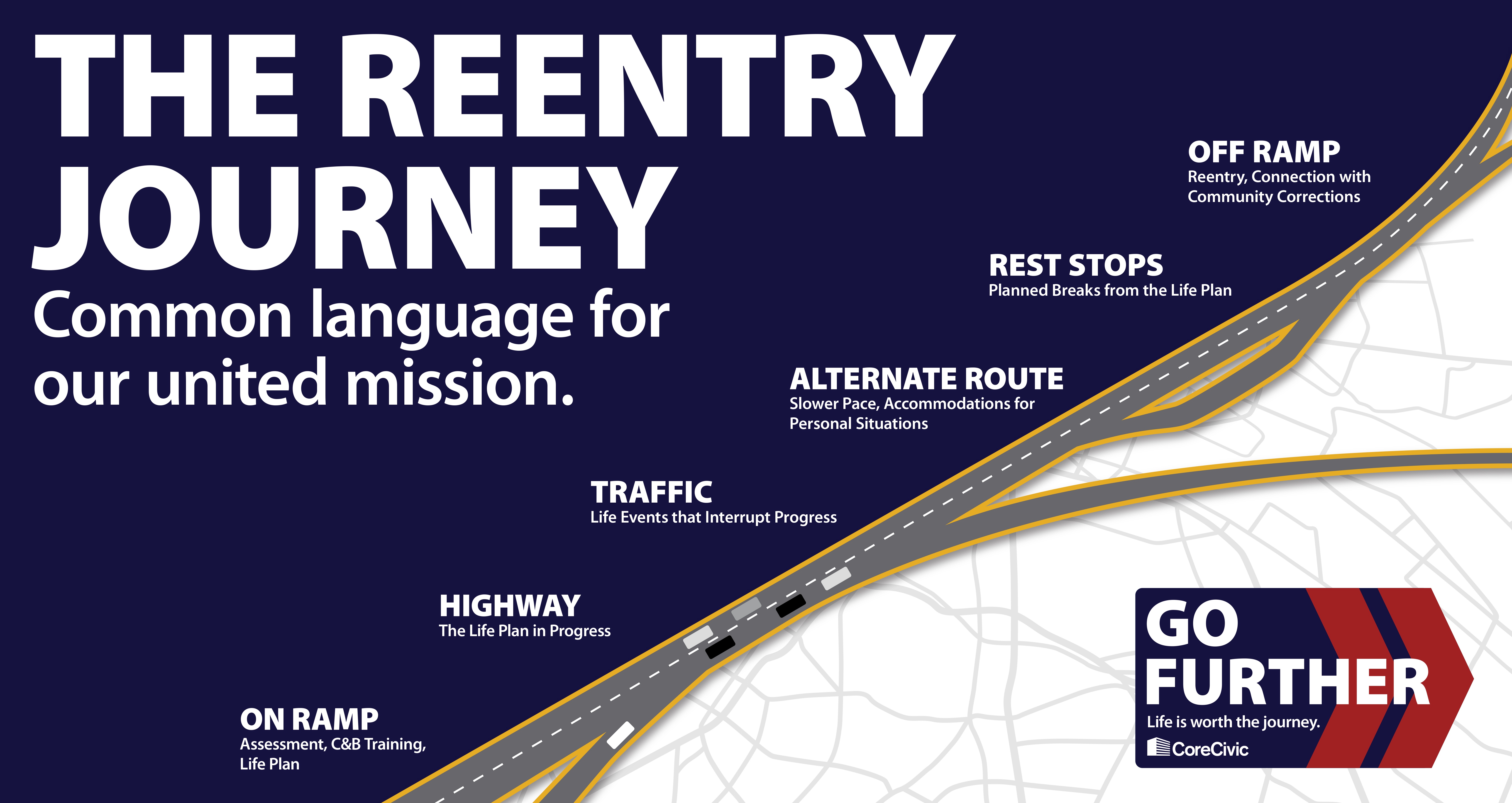 Developed by CoreCivic's Reentry Services team, Go Further is an evidence-based process that unites facility leadership, staff, and those in our care toward one goal: successful reentry.
With Go Further, reentry planning begins at day one of incarceration and continues throughout an individual's stay. After careful assessment, a life plan is developed to address certain deficits and potential barriers to reentry such as: educational needs, substance use disorders and life skills needs.
Modeled on the theme of a highway, Go Further uses a common framework and terminology for a shared understanding of the entire reentry process. See how Go Further is preparing individuals for reentry with stories from our Northwest New Mexico Correctional Center and Lake Erie Correctional Institution in Ohio.