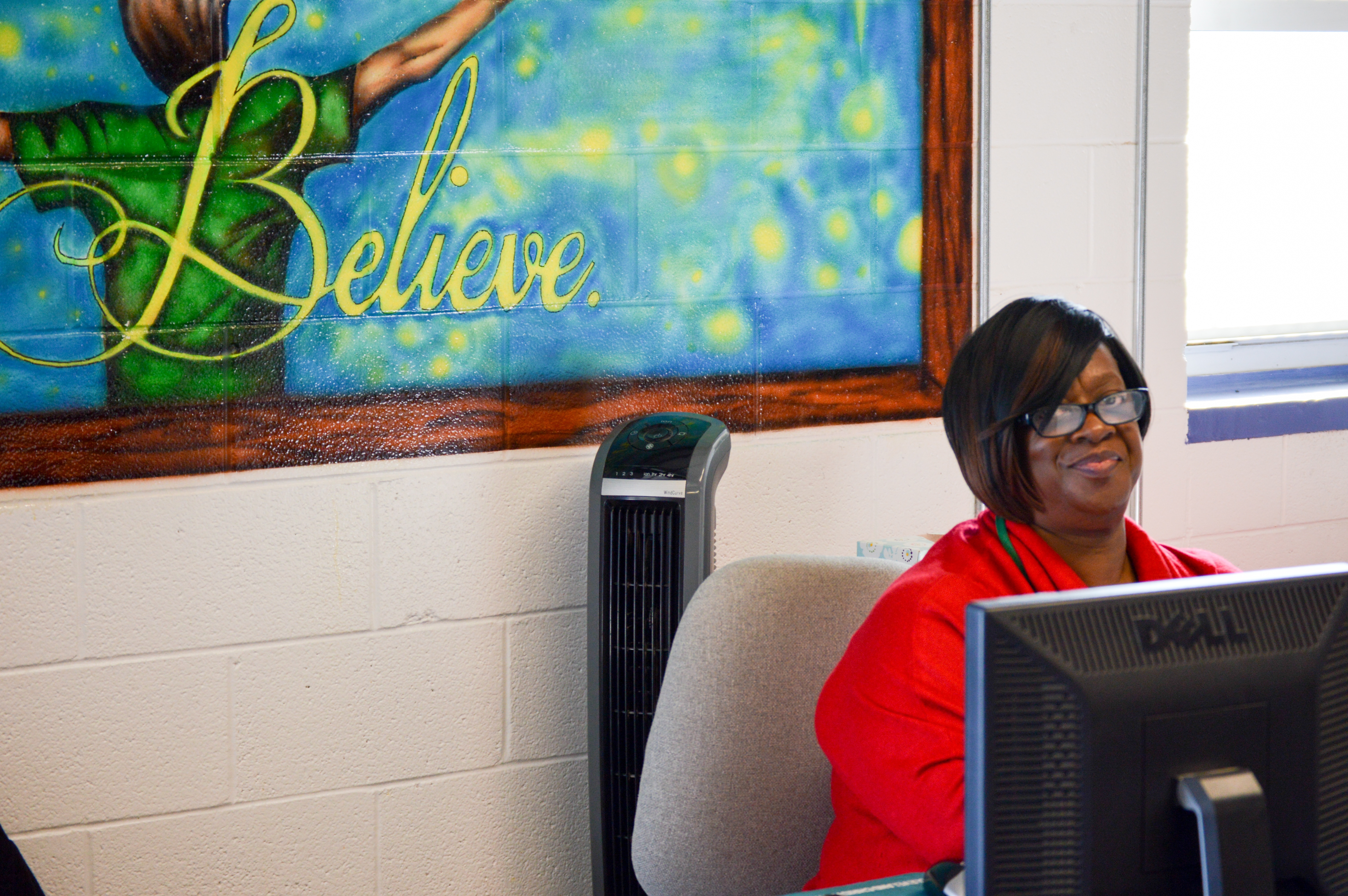 The process is called "Go Further," and the themes that drive it are universal: Life happens. It is a journey. Personal choice sets the direction.
The Go Further mindset and curriculum has no start date, no end date and no final test scores.
"We call it creating a life plan," said Joe Pryor, CoreCivic senior director of Reentry Services. "And our Go Further process aims to help inmates inform those choices with long-term goals coupled with training and teaching tailored to their needs and ambitions."
Based on the principle that every moment of incarceration should be focused on creating a successful reentry, Go Further unites facility leadership, staff and inmates through a collaborative, reentry-focused culture. The process uses easy-to-understand terms founded on the concept that participants are on a continuing journey.
Life planning may include academic and vocational classes, faith-based programs, substance use disorder treatment, and family reunification, for starters. With each inmate's needs clearly defined, facility staff members are able to steer him or her toward improvement and success.
"We are working to organize and unite programs that are currently in place within a common model," Pryor said. "The concept of life as a journey empowers inmates and helps them see how their choices impact their destination in life. We compare it with an ongoing trip along a highway that has smooth stretches, and obstacles and challenges that we call 'traffic.' It has detours and alternate routes. But the core goals of the life plan are always in place."
As a reentry planning process, Go Further is flexible and can be adapted to work in different facilities with varying populations and needs.
CoreCivic's Lake Erie Correctional Institution, a 1,800-bed, medium security facility in Ohio, was one of the first to begin implementing Go Further in 2017.
Misty Mackey, chief of unit management at Lake Erie, was excited to introduce Go Further to the facility. She coordinated the implementation and selected the Go Further facilitators and trainers. She also monitors the various reentry programs that make up Go Further at Lake Erie.
"One of the best parts of Go Further is that it helps us deliver on one of the most important goals our company has," Mackey said. "That's to start focusing on successful reentry at the very beginning of an individual's sentence."
According to Mackey, Go Further initially caught the attention of inmates with a lot of time remaining on their sentences. But based on those inmates' positive reactions, it has now caught on with those who have shorter sentence lengths too.
"I've been getting positive feedback from inmates and staff about Go Further," said Lake Erie Warden Brigham Sloan. "And our government partner, the Ohio Department of Rehabilitation and Correction, is also very supportive of the process. Successful reentry is a huge priority for them, so they see the value."
Currently, Go Further is active at four other CoreCivic Safety facilities: Leavenworth Detention Center in Kansas, Metro-Davidson County Detention Facility in Tennessee, Northwest New Mexico Correctional Center in New Mexico, and Red Rock Correctional Center in Arizona. CoreCivic's Reentry Services team plans to implement the process at six other facilities by year's end.
"We want to refine the process at existing Go Further sites, have successful activations this year, and continue to look for new and innovative applications for the Go Further Process," Pryor said.
As CoreCivic's government partners are increasingly focused on facilitating successful reentry and reducing recidivism, Go Further demonstrates the company's commitment to meeting their changing needs and striving to maintain safe communities.
"Our goal with Go Further is to help inmates through hard times or challenging circumstances," said Pryor. "We want them to understand there are different paths they can take to get to their desired destination in life. We provide the resources they need to succeed, but each individual has to take personal responsibility to stay on course toward successful reentry."