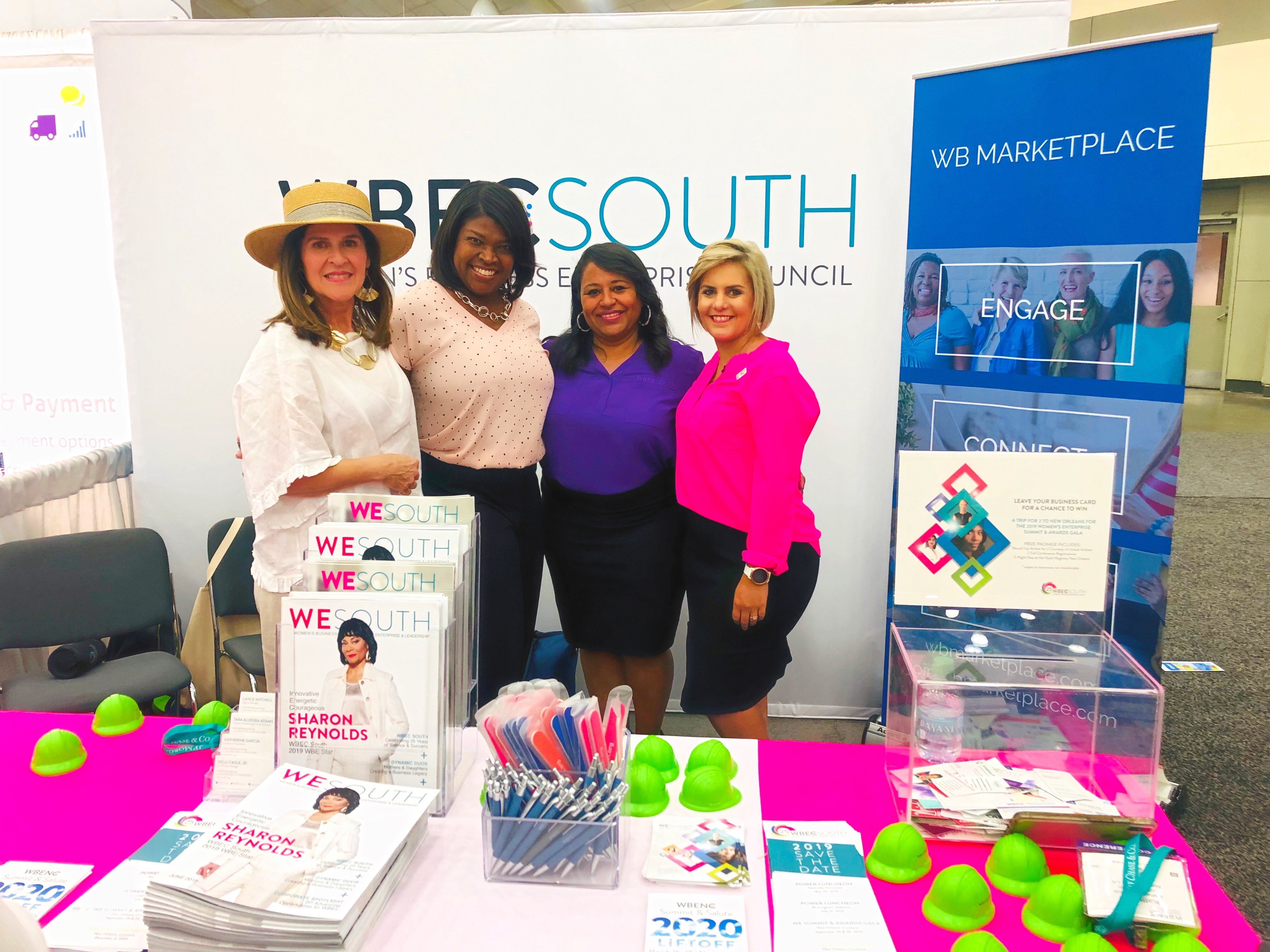 In 2009, CoreCivic leadership saw an opportunity to use the company's collective purchasing power to support the success of small businesses, and in doing so, help our government partners achieve their goals to provide opportunities for businesses owned by women, minorities and veterans. With that insight, the company created a position in the Purchasing Department to manage these efforts. Over the last 10 years, this once-administrative function has evolved into the company's Diversity Business Inclusion (DBI) program.
Dawn Mason joined CoreCivic in 2009, stepping into the role dedicated to DBI. In her current position as managing director of Purchasing, Mason leads her department while continuing to oversee our DBI program.
"Today, DBI is more than just a 'feel-good' program at our company," Mason explained. "It's becoming a business strategy that promotes a diverse supplier base and drives competition between our existing and potential suppliers. Ultimately, CoreCivic's DBI practices demonstrate our commitment to doing business in diverse markets and supporting the economic growth of all communities."
Making a local impact
According to the Small Business Administration, small businesses account for almost two-thirds of all new job creation. As small businesses grow and expand, local economies improve, helping to support schools, city services and more sustainable communities.
This means that when CoreCivic seeks out partnerships with small businesses owned by women, minorities and veterans, we're able to amplify the positive impacts our facilities have in often-disadvantaged communities.
"Because many small businesses operate locally, the hiring of local people can have a tremendous impact not only on the local economy, but on the overall health of a community and its people," Mason said. "When we partner with small, diverse businesses, we're helping to create more local job opportunities, and small businesses support other small businesses which ultimately creates a ripple effect of boosting all aspects of the local economy."
Our growth story
CoreCivic faces some unique obstacles in applying DBI principles, because our various government partners have different requirements for how our contracts should support small businesses. For instance, a state partner may require that the company purchase goods and services through businesses certified with that state's diversity program. However, a federal partner may require certain percentages of spending in specific small business categories.

Despite those challenges, CoreCivic has grown the DBI program over the last 10 years. A common way to measure the growth and impact of a company's DBI program is through tracking the increase in the company's spending with businesses that are at least 51 percent owned and operated by women, minorities, or veterans.
In 2009, when the company began tracking such spending, CoreCivic spent a little over $9 million with women-owned small businesses, $1.9 million with minority-owned small businesses, and a just over $1 million with veteran-owned small businesses. In 2018, CoreCivic spent more than $16 million with women-owned businesses, nearly $4 million with minority-owned businesses, and over $3 million with veteran-owned businesses.
"I'm proud of the way our company has increased spending with small, diverse businesses over the past decade," said Mason. "We've accomplished a 44-percent increase in spending for women-owned businesses, doubled our spending with minority-owned businesses, and tripled our spending with veteran-owned businesses."
Mason added that this progress would not be possible without the support of CoreCivic's executive leadership team. "Our senior leaders have championed this program not just as a box to check to fulfill contract obligations but as a way to find the best suppliers to meet our needs and to have a greater impact in the communities where we do business."
President and CEO Damon Hininger is among the DBI program's strongest supporters.
"At the highest levels of the company, we have ongoing conversations about advancing diversity and inclusion," Hininger said. "The board of directors, the executive team and I are proud of the DBI program's contributions and its necessary role in our company. It represents one of the most meaningful ways we impact our communities, as highlighted in our first-ever ESG Report."
Their growth stories
When thinking about the evolution of CoreCivic's DBI program, it's important to realize the program's growth has directly impacted the growth of many small diverse businesses.
For example, Integrated Image is a small women-owned and disadvantaged office supply business that CoreCivic has partnered with for 10 years. When asked about its relationship with CoreCivic, the company's CEO Raffie Kassabiaan said, "Our partnership with CoreCivic has helped us create a strong footprint across the country while doing what we love most: helping make a difference for our clients. Our vendor partnership with CoreCivic has been both an honor and privilege!"
Sharon W. Reynolds, CEO of DevMar Products, a small, woman- and minority-owned cleaning supply company, also champions the relationship with CoreCivic as a critical part of her company's growth.
"Our initial contract with CoreCivic launched our company to global status," Reynolds explained. "I am humbled to work with an organization who not only embraces supplier diversity, but also cares about the communities it impacts. I am equally impressed with CoreCivic's philanthropic work and charitable giving, coupled with a commitment to reentry."
The power of partnerships
To accomplish CoreCivic's DBI goals, the company partners with small business development offices of state and federal agencies.
Also, CoreCivic holds corporate membership with the Tri-State Minority Supplier Development Council (TSMSDC), and the Women's Business Enterprise Council (WBEC) southern regional affiliate. In fact, TSMSDC nominated Mason for its Supplier Diversity Manager of the Year award in 2018. This year, she was appointed to the WBEC-South board of directors.
"CoreCivic's corporate memberships give us access to a database of certified minority- and women-owned businesses, networking opportunities with Fortune 500 companies that have world-class supplier diversity programs and many other benefits," Mason explained.
Giving back to the community
Through the DBI program, the company gives back to the community in multiple ways. For instance, CoreCivic sponsors events such as the WBEC-South Power Luncheon, TSMSDC's Marketplace of Opportunities, which is a conference and tradeshow, and the TSMSDC Education Foundation's Annual Scholarship Gala.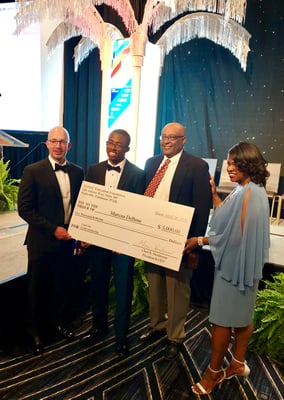 Through the Education Foundation, CoreCivic has given scholarships to underserved Metropolitan Nashville School District students over the past five years. CoreCivic's scholarship donations total $20,000 to date.
"I received a thank you letter recently from a young man in his sophomore year at Mississippi State," Mason said. "He thanked CoreCivic for the scholarship he received in 2018. He made the dean's list last spring and the president's list this fall. He attributes his success in part to our generosity."
CoreCivic also gives back by mentoring small businesses through the Nashville Business Incubation Center (NBIC), and by sponsoring entrepreneurs in NBIC's small business development program.
Looking ahead
When Mason thinks about the next 10 years, she's excited about the DBI program's continuing evolution.
"While DBI started with a focus on compliance to meet contractual obligations, we've seen the positive impact on the communities in which we do business and that is serving as motivation to incorporate it into our business practices across all areas of the organization," she said.