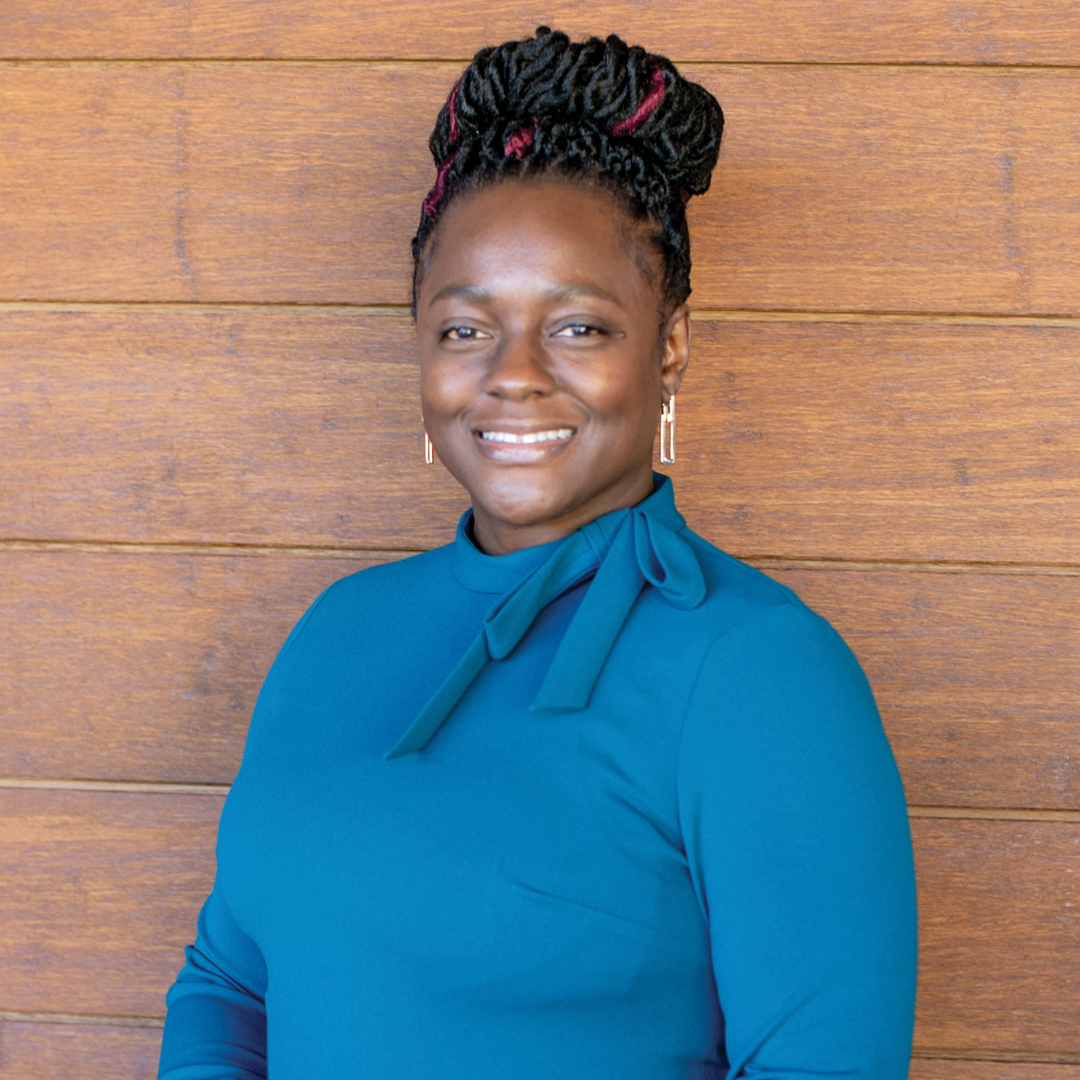 As CoreCivic's 2022 Employee of the Year, Aaronia Harps knows what it takes to develop strengths in herself and others. She serves as a clinical supervisor at Lake City Correctional Facility in Lake City, Florida, and sets an example each day that is deeply appreciated by those she works alongside.
"All nurses are brave, but Aaronia is a true warrior!" said James Deal, warden at Lake City. "She continued to come to work for extended shifts and took on extra duties [during the pandemic] all while undergoing chemotherapy treatments in her off-duty hours for the next two years."
Indeed, Harps is a breast cancer survivor who continued working while undergoing chemotherapy and radiation treatments for an especially aggressive form of the disease. She was diagnosed in June 2020 and was deemed cancer free in February 2022, shortly before accepting a promotion to her current position. The help from family, friends, colleagues and her faith is what she believes brought her through the battle.
"It was tough, but I got through it," she said. "I'm so grateful in my heart to God that I'm still here."
Harps began her corrections career in 1997 as a correctional officer at 19 years old. She decided at 41 years old, however, that she wanted to pursue a new career path and study to become a nurse.
"I said, 'If I don't do it now, I may not go back and get it done, so I might as well do it now,'" she recalled. "'It's either now or never.'"
Harps began her studies in licensed practical nursing in 2014 while working as a correctional officer at Lake City. She left CoreCivic briefly in 2016 to pursue her first nursing job at a state-operated correctional facility before returning to Lake City as a staff nurse in 2018, after completing a fast-track program for her registered nursing degree. Remaining in a corrections environment meant taking everything she learned as an officer and building on it with nursing.
"My strength is the knowledge. I have the best of both worlds because I know the security aspect of my job and I also know the medical aspect of my job," she said. "It all just comes together."
One aspect of Harp's role that she feels passionate about is ensuring inmates receive compassionate health care.
While much of her current role is devoted to administrative tasks and supervision, Harps enjoys mentoring nurses who have never worked in corrections—and even helping security personnel adjust to life inside a correctional facility. She also encourages staff to make suggestions on how to improve policies and procedures.
During her two-year battle with cancer, she lost her hair and experienced burns from radiation, but she just kept going. People would stop by her desk and hold her hand, telling her what an inspiration she was to them.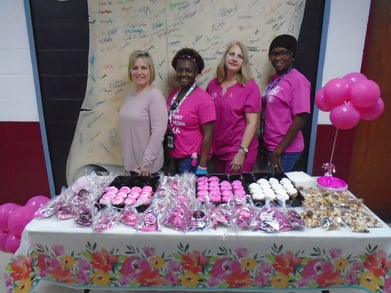 "People don't think God is performing miracles today, but He is. He still is," she said. "I'm a miracle. It was nothing short of a miracle."