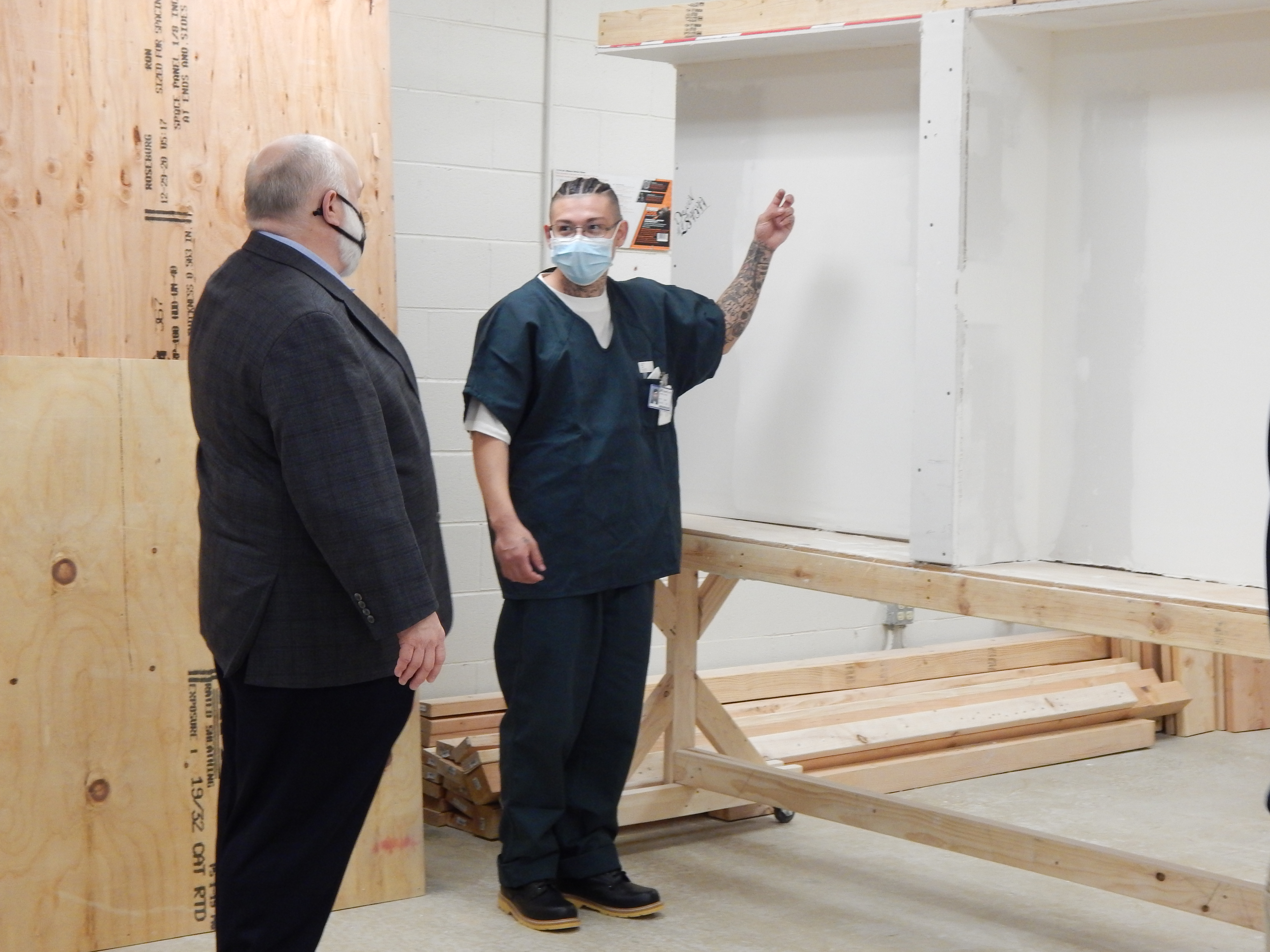 CoreCivic aims to help justice-involved individuals create a solid foundation they can build upon as they work toward reentering society. Now, thanks to a partnership with the Home Builders Institute (HBI), those in our care can learn skills that will help them build much more.
In November of 2021, CoreCivic's Crowley County Correctional Facility in Olney Springs, Colorado, hosted a special event to commemorate the launch of the new HBI Construction Career Training Program.
"We are thrilled that we have been able to partner with HBI to provide residents another reentry programming opportunity tailored to help them secure gainful employment upon release," said Barry Goodrich, warden at Crowley. "The HBI students are learning highly sought-after vocational skills, equipping them for a building industry that is currently booming almost everywhere around the country."
Upon completion of the 12-week program, HBI students at Crowley will receive an industry-recognized certificate, qualifying them for jobs earning an average of $16.26 per hour at release. Crowley's program specialty is carpentry, teaching students how to build walls; install roof joists, rafters, and trusses; install doors, windows, and siding; apply roof shingles; install insulation, wallboard, interior and exterior trim; and more.
Through HBI, students can also access pre-apprenticeship training, other certification programs, and job placement services.
"I'm grateful and very blessed to say that I have been selected to be in the HBI carpentry class," said student Devin C. to guests at the November event. "In this class, I have gained a lot of knowledge, not only about construction but about being an adult, preparing me for the outside job world."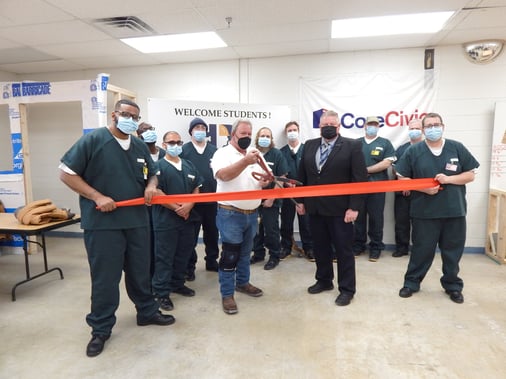 Crowley graduated 12 individuals in the first HBI class last November. There are 13 Crowley residents enrolled in the HBI construction career program as of February 2022; the second cohort is expected to graduate in March. Crowley is only the fourth correctional facility in the United States to have implemented the HBI program, and CoreCivic will soon expand the HBI program offering to more facilities.
Justice-involved individuals are more likely to succeed in their communities at release when they learn skills that support future employment. The HBI Construction Career Training Program is just one way CoreCivic is equipping individuals for success when they leave our care.