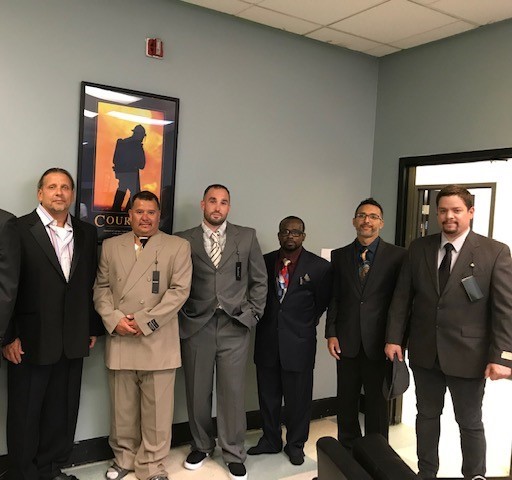 Did you know that your professional appearance in an interview can actually influence a hiring manager's decision to pursue your job application further? Studies show that your presentation and appearance in a job interview can be as important as how well you answer the employer's questions.
With this in mind, CoreCivic's Dahlia Facility in Denver, Colorado, is preparing returning citizens for interviews by helping them dress for success. Recently, Dahlia received a donation of 20 suits with matching belts and ties from a local suit shop. The suits have since been given to Dahlia residents—who are undergoing transition from prison—to help aid them as they interview for jobs in their respective communities.
"Helping and finding resources for returning citizens assists them to getting off to a good start and is essential to reducing recidivism," said Aisha Alvarado, a CoreCivic Community facility leader. "Employment is key to creating a sustainable foundation to reentry."
The residents themselves reported a boost of confidence as they tried the suits on for the first time.
"I felt the reality of a new chapter in my life and the suit made me feel like a new man!" said Scott Laveadure, a resident at Dahlia.
While dressing for the interview is one critical component to landing the job, staff at Dahlia also help residents with resume building and interview preparation.
In fact, when formerly incarcerated individuals secure employment in the workforce, businesses are benefiting as well.
The Second Chance Business Coalition found that 85 percent of human resources leaders and 81 percent of business leaders report that individuals with criminal records perform the same as or better than employees without criminal records.
"Second chance hiring" can give formerly incarcerated individuals the opportunity to support themselves through legitimate and productive work, which ultimately leads to lower recidivism rates.
Regardless of their background, residents at Dahlia are prepared for the next step on their reentry journey, and CoreCivic is committed to supporting them along the way.