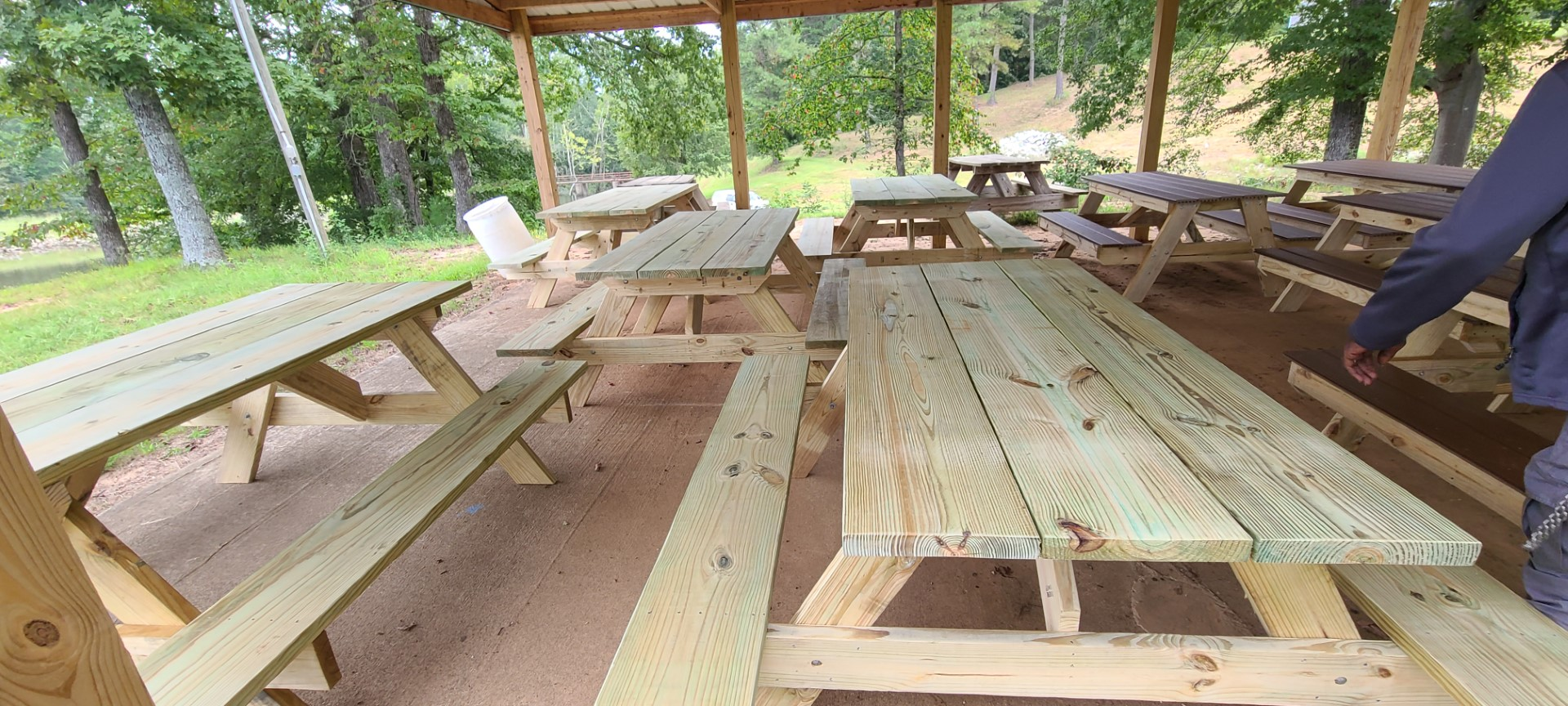 Residents from CoreCivic's Whiteville Correctional Facility and Hardeman County Correctional Facility in Whiteville, Tennessee, are putting their skills learned in carpentry classes to the test to help local communities. Twelve residents enrolled in carpentry and construction classes built five picnic tables for a new pavilion at a nearby lake. Each table took about two hours to build. On top of this, resident students also built unique birdhouses that were auctioned off to raise money for the Whiteville Volunteer Fire Department so they could buy supplies and equipment.
The construction and carpentry program involves three classes: Construction CORE, Carpentry Level 1, and Carpentry Level 2. When a student completes a course, they receive a certificate from the National Center for Construction Education and Research (NCCER). The NCCER is a non-profit foundation whose mission is to address workforce shortages facing the construction industry.
Construction and carpentry skills are in extremely high demand. The latest data from the Associated Builders and Contractors (ABC) finds the construction industry will need to attract about 546,000 additional workers on top of the normal pace of hiring in 2023 to meet the demand for labor. The organization also notes the number of skilled workers is growing at a slow pace, especially when it comes to carpenters. According to data from Glassdoor, the average pay for an entry level carpenter in 2023 is about $50,000 per year.
This is why industry-recognized certificates, like the ones residents receive from the NCCER, are a crucial step in securing a job once released. A 2013 study by the RAND Corporation found justice-involved individuals who participate in vocational training in prison are 28 percent more likely to be employed after release. CoreCivic facilities offer several robust reentry programs to support returning citizens as they prepare for post-release employment.