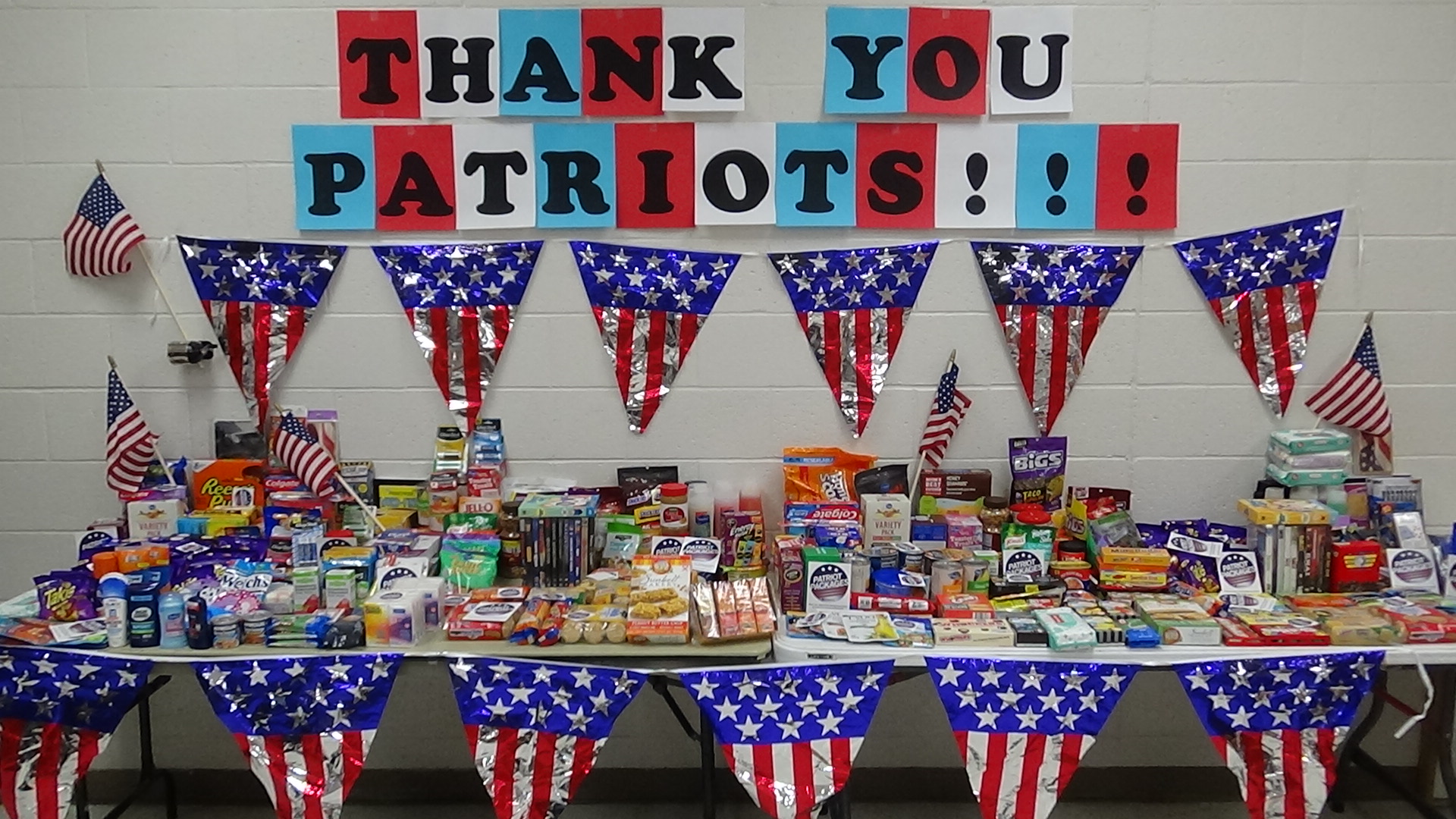 On Veteran's Day and every day, members of our military community deserve our appreciation for their service to our nation. One way CoreCivic supports those who are serving our country is through its annual Patriot Packages campaign. In early November, CoreCivic's headquarters, the Facility Support Center, shipped out 54 care packages to 14 deployed U.S. soldiers, with CoreCivic facilities also contributing hundreds more care packages to deployed soldiers.
These packages, which contained items such as toiletries, food, games, DVDs, clothing, linens, hand-written cards, and more, were shipped in time to arrive to deployed soldiers by Veterans Day. Since 2013, CoreCivic has shipped more than 850 Patriot Packages to 400+ soldiers from units nationwide who are deployed internationally.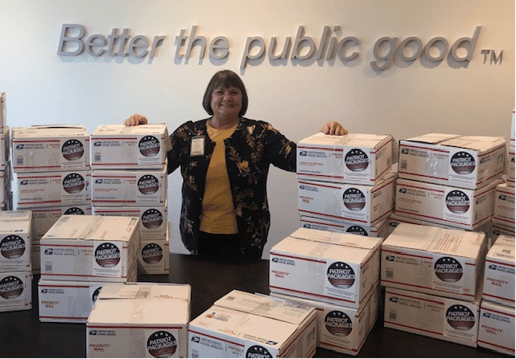 "As an Army veteran, I know first-hand how encouraging it is to receive care packages while serving overseas. CoreCivic is honored to show its support and gratitude to veterans and active-duty soldiers year after year," said Jason Medlin, vice president of Operations and Veterans Task Force corporate sponsor at CoreCivic.
Another way CoreCivic supports the military community is through its Veteran's Task Force (VTF). Established in 2017, the VTF is a companywide initiative designed to support and engage employees who are active and former service members. The VTF supports several military-centric projects, including recruiting prospective employees as they transition out of the service.
CoreCivic was designated as a 2022 Military Friendly® Diversity Supplier by G.I. Jobs Magazine for its inclusiveness of veteran-owned businesses in business supplier programs, and a 2022 Military Friendly® Spouse Employer for its efforts to help military spouses have long-term careers. CoreCivic recently earned the Bronze Award as a 2022 Military Friendly® Employer and has been recognized as a Military Friendly® Employer since 2007 for its commitment to hiring and recruiting veterans who are transitioning out of the military.
"From our annual Patriot Package campaign to the Veterans Task Force initiative, CoreCivic is committed to supporting U.S. service members in various capacities because we value those who have served our country," said Medlin.
Veterans interested in joining CoreCivic may email MilitaryRecruiting@CoreCivic.com or visit https://jobs.corecivic.com/page/show/veterans for more information.