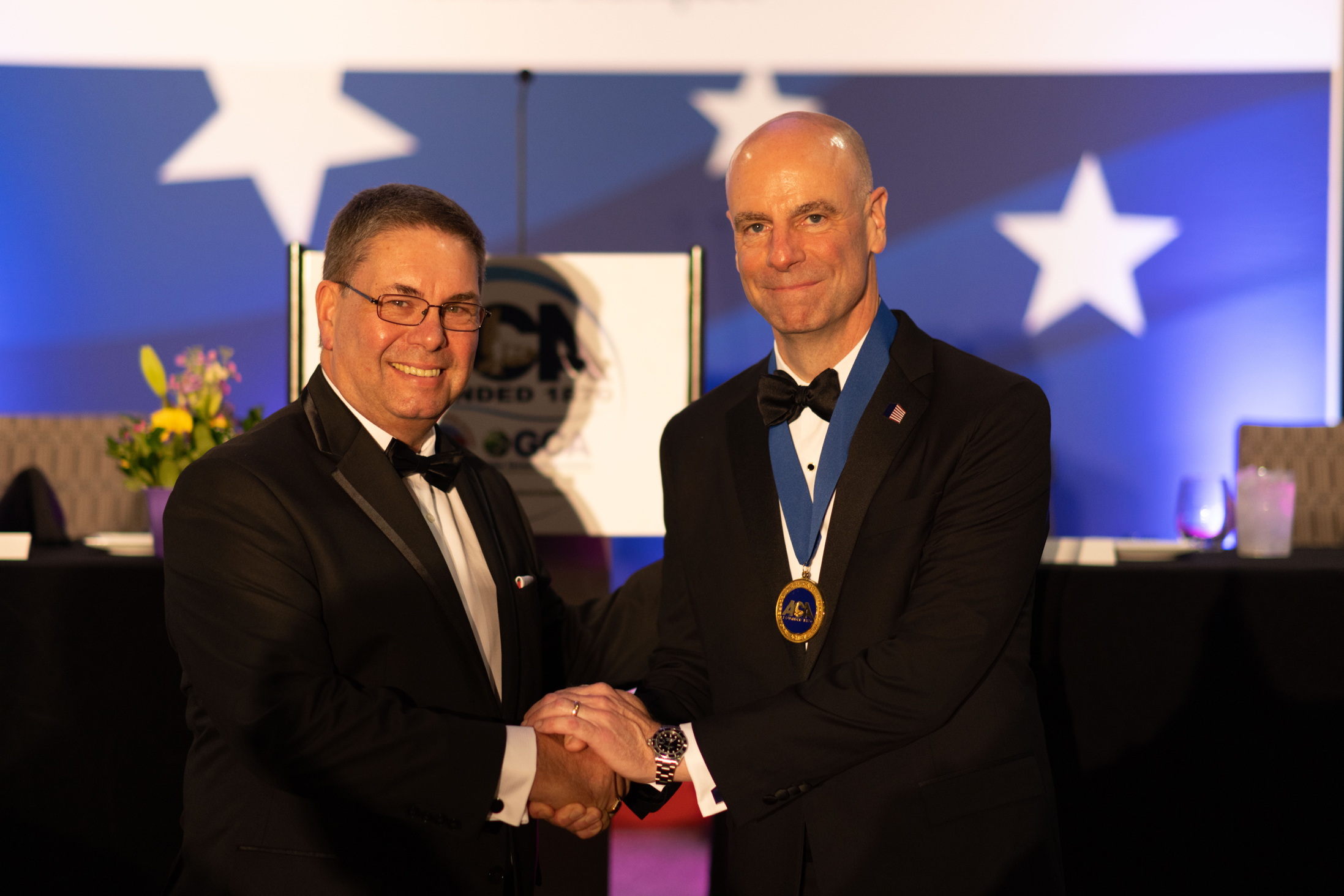 CoreCivic President and CEO Damon Hininger has had a long and illustrious career in corrections. He is known by his peers as a staunch advocate for reentry and a champion for the dignity and human rights of justice-involved individuals. Now, thanks to his 30 years of dedication to the field of corrections, Hininger has received the E.R. Cass Correctional Achievement Award by the American Correctional Association.
"On behalf of everyone at CoreCivic, I am deeply honored for this recognition and everything that it represents," Hininger said upon accepting the award at the 152nd Congress of Corrections in New Orleans. "I have always held the belief that there is no effective reentry without human dignity. Working together through shared best practices, genuine partnerships, we will advance the core mission of public safety. I've never been more optimistic of what we can collectively achieve for those in our care, our profession, and the communities we serve."
The E.R. Cass Award is the highest honor bestowed in the correctional field, and it's given to individuals who have made outstanding contributions. Hininger is the sixth person associated with CoreCivic to receive the award.
"Thinking back on the achievements of past recipients of the E.R. Cass Award makes this a profoundly humbling experience," Hininger said. "I accept this award not as an individual, but as a representative for thousands of current and former dedicated corrections professionals I've had the distinct honor and privilege to serve with and lead with at CoreCivic."
Andie Moss, president and founder of The Moss Group, also received the award this year.
While named CEO at CoreCivic in 2009, Hininger began his career in corrections in 1992 as a correctional officer at Leavenworth Detention Center in Kansas. He quickly rose through the company and has held multiple roles during his tenure.
Hininger currently serves as a member of the Tennessee Chamber Board of Directors, Tennessee Leadership Business Council, Nashville Area Chamber of Commerce Board of Directors, Men of Valor Board of Directors, and the Middle Tennessee Boy Scouts of America Board of Directors. He also serves on the Kansas State Foundation Board of Directors and the PIKE Foundation Board of Trustees. In 2011, Hininger was named by Forbes as one of the "Top 20 Most Powerful CEOs 40 and Under."
Please help us in congratulating Hininger on winning this prestigious award.