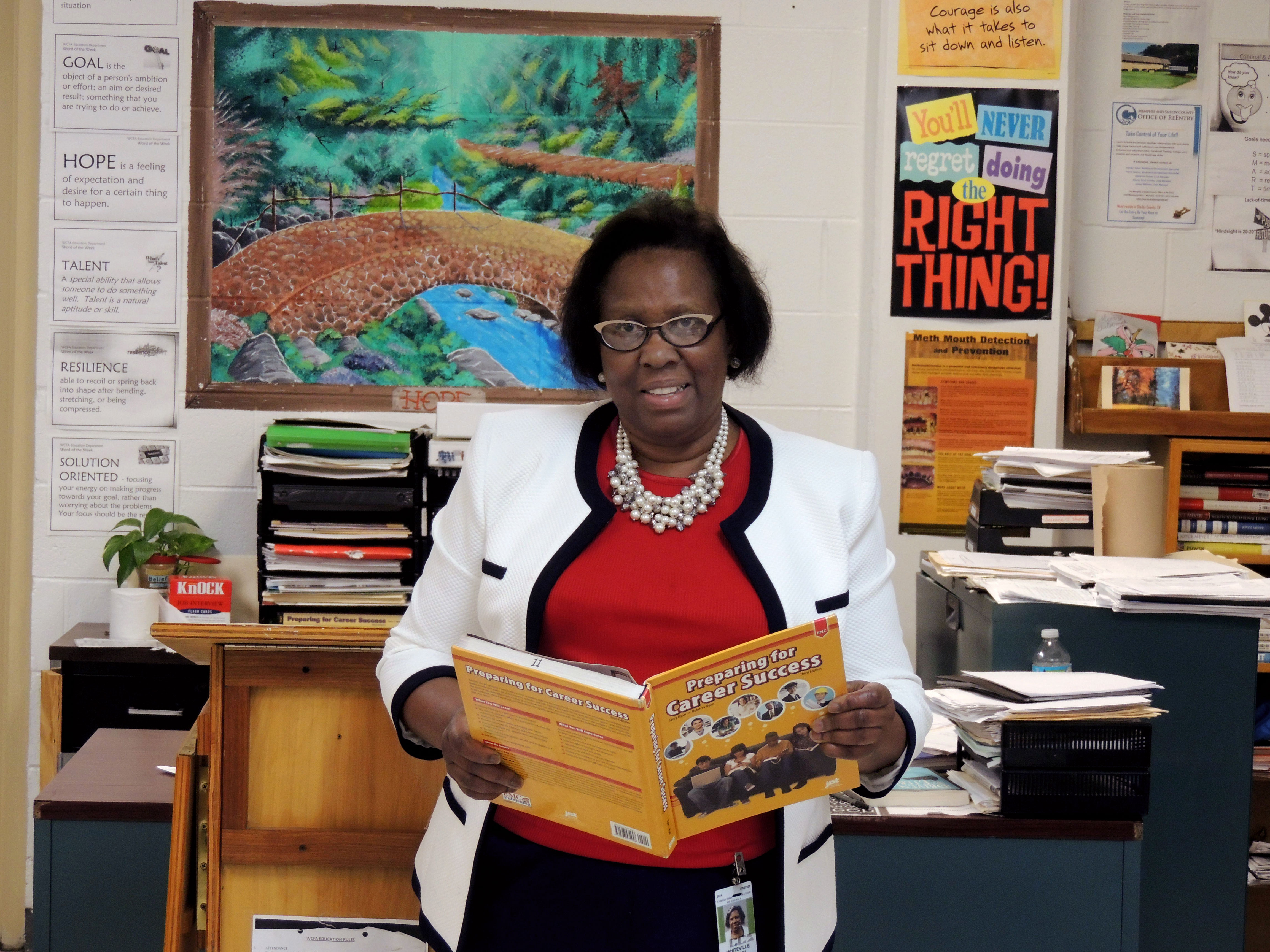 For 50 years, Katherline Maclin has been a positive force for change in every classroom she's taught in — whether a pre-school, a high school or a prison.
No matter the circumstances or age group of her students, their needs are strikingly similar.
"We're all human beings. We all have feelings," Maclin said. "We all have a shared desire for care and respect and someone who inspires us to do our best."
Having volunteered in prisons for 14 years, Maclin joined CoreCivic seven years ago as an instructor at Whiteville Correctional Facility in Tennessee. While COVID-19 may have changed the routine, Maclin still works to help her students with interpersonal skills, anger management, and practical life skills like job interviews and resume-writing.
"The first thing I share is that this is a positive environment. I expect behaviors to be positive," she said. "There's also a positive quote on the board every day. They write it down and share their views on it."
Some examples of the quotes are, "No man has a chance to enjoy permanent success until he looks in a mirror at all his mistakes," and, "If you cannot do great things yourself, remember you may do small things in a great way," both by the author Napoleon Hill.
The quotes, together with a daily handout and reading assignment, are designed to get inmates thinking critically about their decision-making.
"My objective for my students is to help them see that even though they have made mistakes in the past, they can be successful in the future," Maclin said. "I also teach them to do what's right. If you do what's right because it's the right thing to do, the sky is the limit as to what you can accomplish."
Changing the way that inmates think about their lives and potential isn't easy, but Maclin refuses to accept defeat. With nearly all of her students attending class every day and graduating at the end of the program, her results speak for themselves.
"I have very high expectations," she said. "If their work is not what it should be, I give it back to them, and they have the chance to do it over. If they're not in class, I call and ask them to come to class. I give them the utmost respect, and they give me the same thing in return. They want to be challenged and motivated."
She also has students evaluate after each class to help assess what they got out of it.
"They share with me that I helped bring back the goodness inside of them that they learned a long time ago," she said. "They leave my class elated about the positive things they will do when they return to society."
Maclin said that while she has felt inspired to work in corrections for a long time, she still feels motivated by the stories of former inmates who left Whiteville with goals in mind and stayed on the right track.