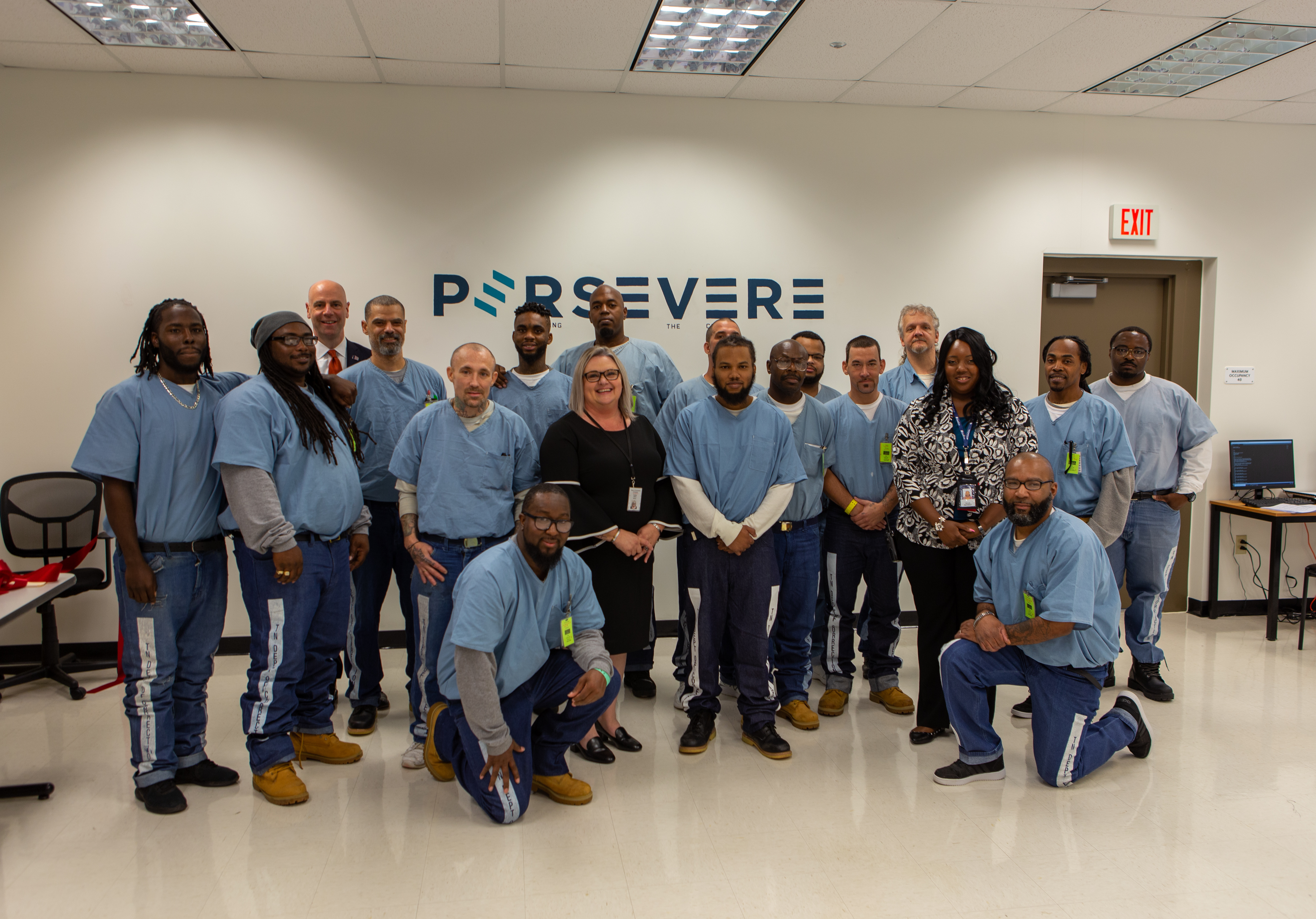 What kind of job training takes only 12 to 18 months to complete and can result in an annual salary of over $69,000? According to recent figures from the U.S. Bureau of Labor Statistics, the answer is web development, and the field is expected to grow by 13 percent in the coming decade.
Because of these exciting possibilities, CoreCivic's Trousdale Turner Correctional Center in Hartsville, Tennessee, has begun partnering with a national nonprofit organization that teaches inmates to code. The nonprofit – Persevere – offers certifications in front-end and full-stack web development. The first classes at Trousdale Turner began on Sept. 30, 2019.
Kyle Prince, CoreCivic manager of Educational Services, helped establish the partnership.
"These individuals are getting the same level of certification that anyone with post-secondary education would be getting," Prince said. "This program is another tool in the toolbox that will enable inmates in our care to be successful upon reentering society."
Persevere began working with inmates at two Tennessee Department of Correction institutions about four years ago, and the program gradually found its way to Trousdale Turner, which houses TDOC inmates.
The facility hosted a ribbon-cutting ceremony in October last year, to commemorate the Persevere program launch. Denise Davidson, assistant warden at Trousdale Turner, described it as a high-profile event featuring local elected officials, CoreCivic leaders and the inmates enrolled in the program. The festivities took place in Persevere's onsite classroom, where 17 participants meet for about six hours a day, five days a week, for their courses.
Classes are self-paced and happen in two phases with guidance from a Persevere instructor. The first three modules focus on front-end web development – how a website looks and feels. The last three modules progress to full-stack development, which includes the algorithms and programming on the back end of a website. The curriculum covers various types of coding: HTML, CSS, JavaScript and ES6.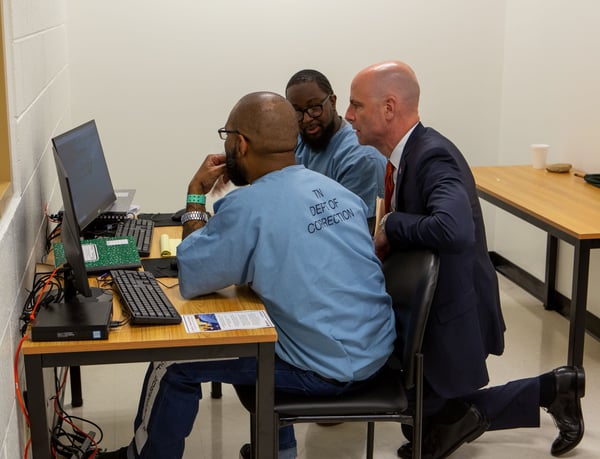 As part of the program, inmate students also receive job readiness and life skills training, along with support from peer facilitators who have technical backgrounds. Participants also have access to an employment specialist who can help them with job placement after their release.
"Most of the instruction is on the computer, but they also have team-oriented projects on the white board," Davidson explained.
To be able to enroll in the coding program, inmates must have at least a high school education or equivalency and a record of good behavior. Most have three to five years left on their sentences, although other inmates can participate if they meet the basic criteria and will soon be considered for parole. This helps ensure they can use the skills they've learned in a practical setting.
George M., a 32-year-old inmate, is studying to become a full-stack developer. So far, he says he's learned to build websites and debug software, along with understanding programs that have already been built. His goal is to work in the Information Technology field, although he said he hopes what he's learning helps make him a better person overall.
"It will keep me sharp and provide experience on the jobs that I will apply for," George said. "Also, I plan to start my own company with the skills I've learned from this program."
For many inmates like George, Persevere's coding classes offer an opportunity they never had in the outside world, Davidson explained. Many have lived on the streets or dropped out of school due to their unstable family lives.
But the chance to develop a highly sought-after skill like computer coding could be the thing that turns their lives around after their release, as research shows that about two-thirds of inmates return to prison because they can't find jobs and fall back into bad habits.
"If you give people a little bit of hope or a little bit of opportunity, you'd be amazed what can happen," Davidson said.
RELATED VIDEO: Computer Coding Program Helps Inmates Prepare for Tech Jobs