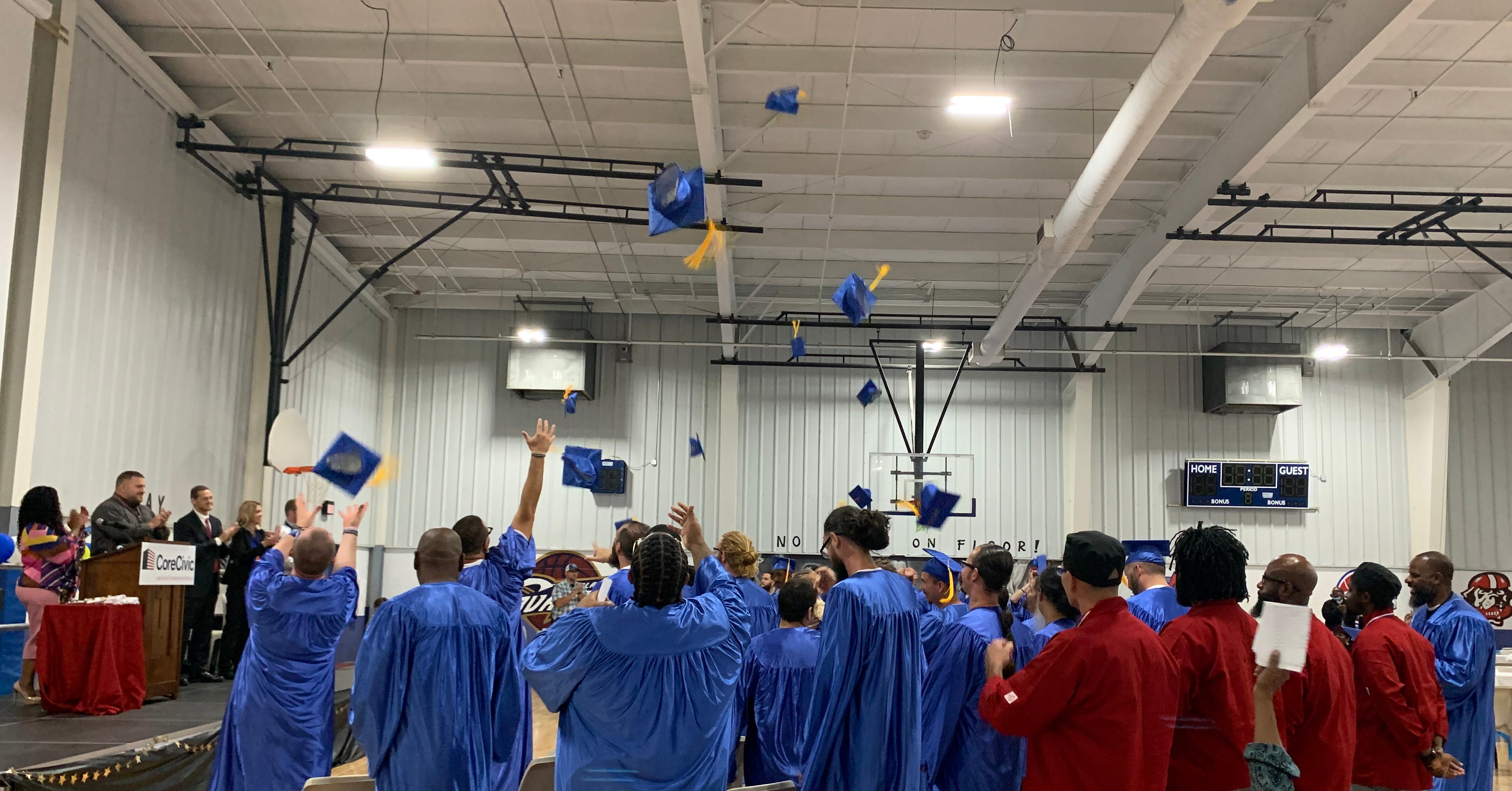 CoreCivic's Lake Erie Correctional Institution in Conneaut, Ohio, recently hosted a graduation ceremony for nearly 70 student-inmates who were awarded a GED or a career technical education (CTE) certificate. One graduate even walked across the stage with a bachelor's degree from Ashland University!
Four of the graduates received culinary certifications in the nation's first prison-based culinary arts program, which is in place at CoreCivic's Lake Erie facility. The program graduates earned accreditation as fundamental cooks, recognized by the American Culinary Federation, American Federation of Chefs and National Restaurant Association. This certification is a step toward receiving full accreditation as a chef.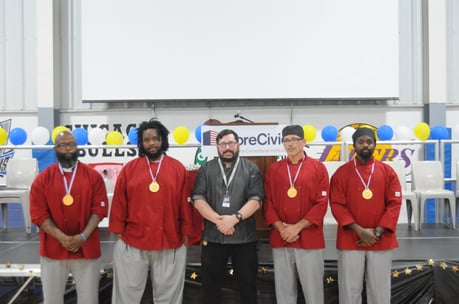 "I should have started [learning about culinary arts] a long time ago," said Flor Arroyo, a culinary program graduate and class valedictorian. "It's amazing how far I got and how much I've learned in this program."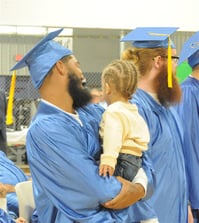 Family and friends were in attendance to celebrate these significant achievements and offer the graduates continued support.
In addition to culinary and academic programming, Lake Erie offers vocational education, life skills, cognitive behavior, and more programming, all of which is designed to support returning citizens' reentry success.
Read HERE to learn more about Lake Erie's culinary career program, which launched at the facility in July 2021.