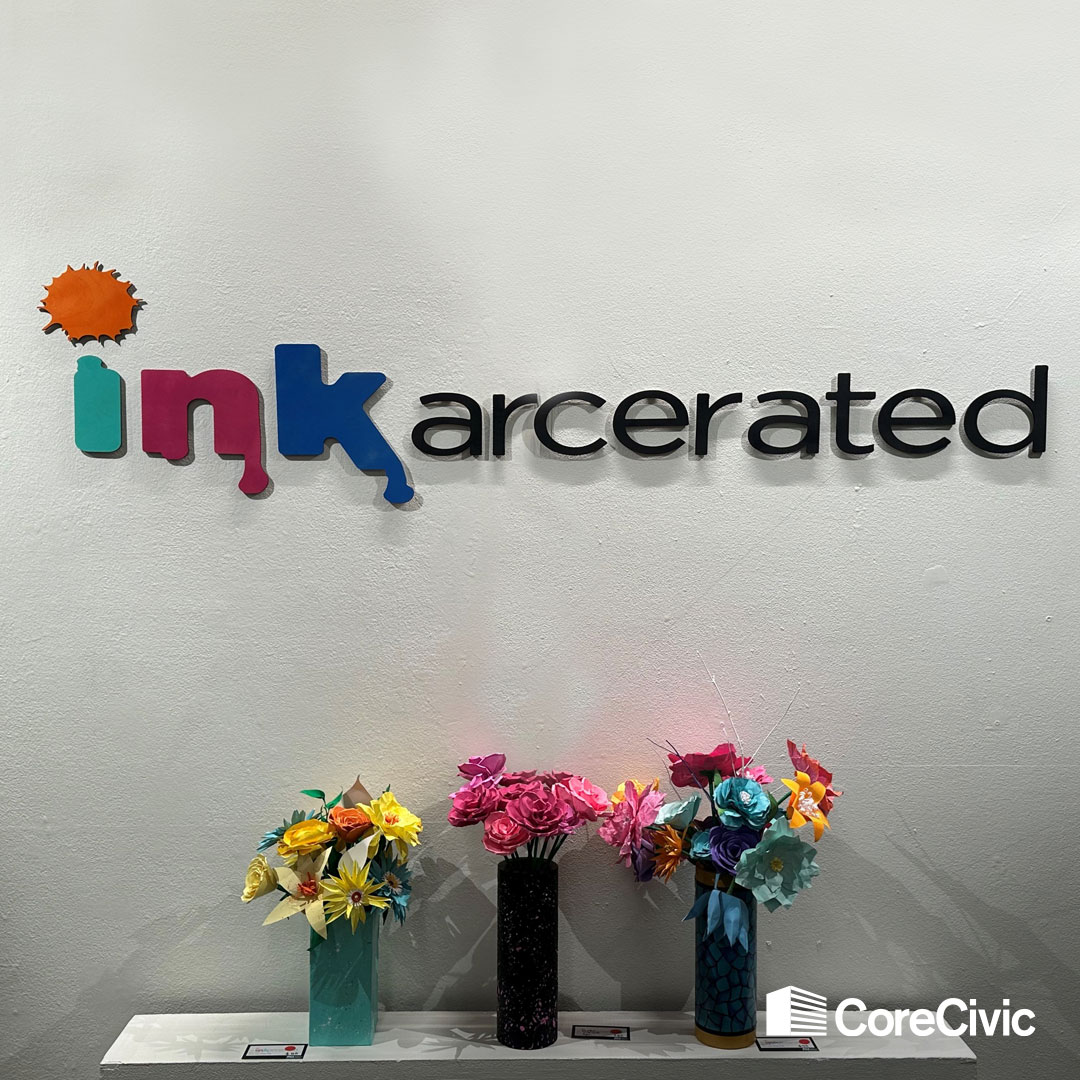 For incarcerated individuals, the rehabilitative process often includes therapy, the development of employable skills, and commonly used methods of self-expression such as personal journals, short story writing, art and music. The more varied the methods of expression offered, the higher the chances of success for each individual who is seeking a way to process his or her emotions and experiences.
Two CoreCivic facilities, La Palma Correctional Center and Red Rock Correctional Center, both located in Eloy, Arizona, participated for the first time in a state-wide expressive art contest called INKarcerated.
Designed exclusively for incarcerated individuals in Arizona, INKarcerated is an initiative by students from the School of Criminal Justice at Arizona State University (ASU) studying rehabilitation. These students recognized a need to broaden the scope of avenues of creative expression for incarcerated people.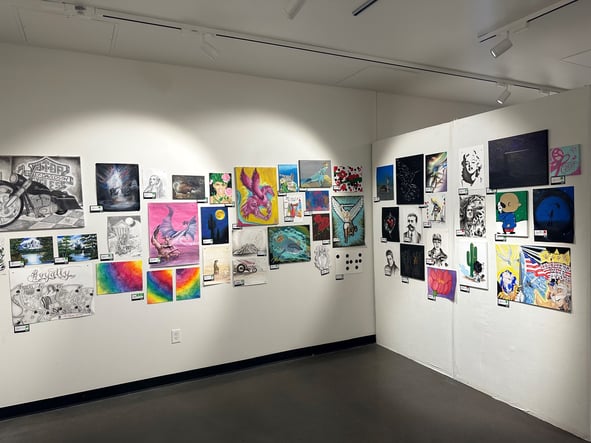 Now in its fourth year, participation in the INKarcerated visual arts program is extended to any incarcerated individual who can commit to consistent attendance of the nine months of weekly classes conducted by volunteer ASU instructors and agree to donate their work for sale at the conclusion of a session. Proceeds from the sales benefit charities.
After participating as a first-time art student, artists are presented with leadership opportunities within the art classes, where they are eligible to become peer mentors, tutors, or class leaders.
Residents from 11 correctional facilities across Arizona participated in creating 600 pieces of artwork for the INKarcerated event in May. The pieces were then displayed in a gallery on the ASU campus in Tempe, Arizona, and promoted through ASU's social media channels. As of July 2023, 250 pieces have been sold resulting in gross sales of more than $15,000. This year's proceeds are being donated to an ASU scholarship fund, in which formerly incarcerated individuals may apply for the scholarship funds to enroll in any coursework toward a degree program in the School of Criminal Justice at ASU.
CoreCivic Assistant Warden Greg Fizer knows the transformative effect that INKarcerated has on residents at Red Rock. For example, organizers of the 2023 American Society of Criminology Conference selected two pieces of artwork from the INKarcerated program to print on its program materials. One of the selected art pieces was created by a resident at CoreCivic's Red Rock facility.
"When I told him the news that his piece had been selected for this honor, his pride was palpable," Fizer said. "When a person becomes part of the criminal justice system, their crime becomes their identity. After participating in INKarcerated, they are not just inmates any longer. They are now artists, teachers, and mentors. That transformation and shift in their perception of themselves and their potential is life-changing."
Essential parts of every person's journey toward healing include a reflection on their past, an awareness of their present, and the hope for a future that incorporates the wisdom of their pain and their promise. INKarcerated is providing a way for incarcerated individuals to discover their talents and sources of accomplishment that will make the many steps toward successful reintegration into society feel attainable.