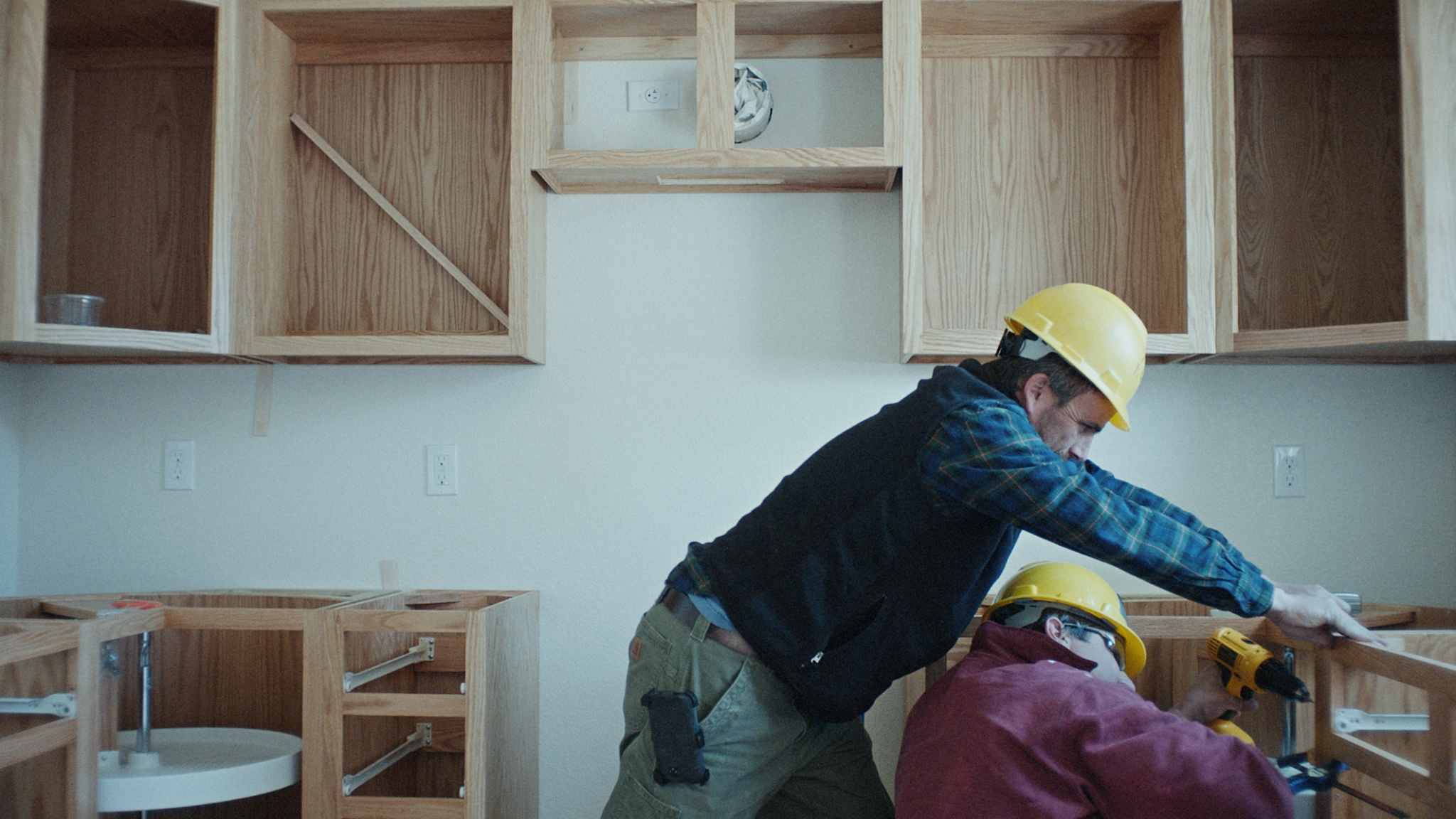 CoreCivic's reentry programs are a catalyst for changing lives. This is especially true at Crowley County Correctional Facility in Colorado, where two programs offer participants the chance to give back to their community and fellow inmates while learning valuable job skills.
Inmate-students in Crowley's woodshop learn fine carpentry skills through a four-year journeyman program, in which they take raw materials all the way through the process of constructing cabinets and trusses. Thanks to CoreCivic's partnership with Habitat for Humanity, finished products are donated to homes for families in need of affordable housing.
"Building cabinets for Habitat for Humanity has provided me with a reason to get up each morning," said one inmate participating in the carpentry program. "There, I am given a task to complete at my own pace and ability. Gone are the wires, walls and worries of prison. They are replaced with purpose, pride and peace."
In 2019 alone, 208 inmates at Crowley participated in the Habitat for Humanity partnership, completing 484 carpentry projects. Since the program started in 1998, 1,720 inmates have participated, completing a total of 4,037 projects.
In addition to making cabinets and trusses for Habitat for Humanity, inmates in Crowley's carpentry program learn foundational skills to develop careers in construction. Those who complete the course are awarded a certificate by the National Center for Construction Education and Research (NCCER), a non-profit foundation whose mission is to address workforce shortages facing the construction industry. The organization is recognized as having the skills needed to be successful in the construction field on a national level.
These industry recognized certificates (IRC) are often a crucial step in securing a job once released. In fact, a groundbreaking 2013 study by the RAND Corporation found that inmates who participate in vocational training in prison are 28 percent more likely to be employed after release.
"I feel a changed man," said another participant. "When I am released, I'll have true skills that will help me maintain a job and an alright living. This is a very important program for many offenders now and many (former participants)… are using this trade."
Another path inmates can take at Crowley is the horticulture program, where they learn the value of patience and hard work caring for the greenhouse's more than 10,000 plants.
Participants in the horticulture program grow a variety of flowers, ornamental plants, fruits and vegetables in Crowley's nursery and greenhouse. They are also responsible for the planting and upkeep of flowers and plants around the facility.
"The simplicity of the class is what inspires everyone to learn more and keep learning," said Richard Torello, an inmate participating in the horticulture program. "To create life and beauty from a seed is so awesome. It brings you back to basics. At the same time, you learn to appreciate everything in life a lot more."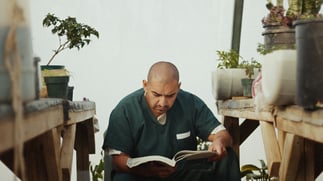 Those who complete the program earn a nursery, greenhouse and garden center management certificate that is credentialed by the local Pueblo Community College. Upon completion, participants will have 14 college credits that are transferable to other schools.
Torello, who has participated in the horticulture program since 2014, helped create a landscaping and design component to the class's curriculum.
"The opportunities are endless in these fields … whether each student chooses to work for someone else or start their own business or spend quality time with a loved one while teaching them what we have learned when we come home."
While students in the horticulture program learn the technical aspects of caring for plants, they also engage in a collective effort to learn from one another.
"I learned how to not only care for plant life, but also I developed a sense of self-worth, how to work with others and be tolerant," said Reese Slaid, another inmate participating in the program. He added that he has been incarcerated for 10 years. "The horticulture program in my mind is the most conducive program for reintegration as far as developing self-worth, camaraderie and cognitively retriggering the compassion for others that I had in my youth."
CoreCivic helped 82 students graduate from the horticulture program in 2019. The program started in 1998.
"If the goal of Colorado is truly to develop programs designed to suppress recidivism rates, then the horticulture program is an essential weapon for that achievement," Slaid said.