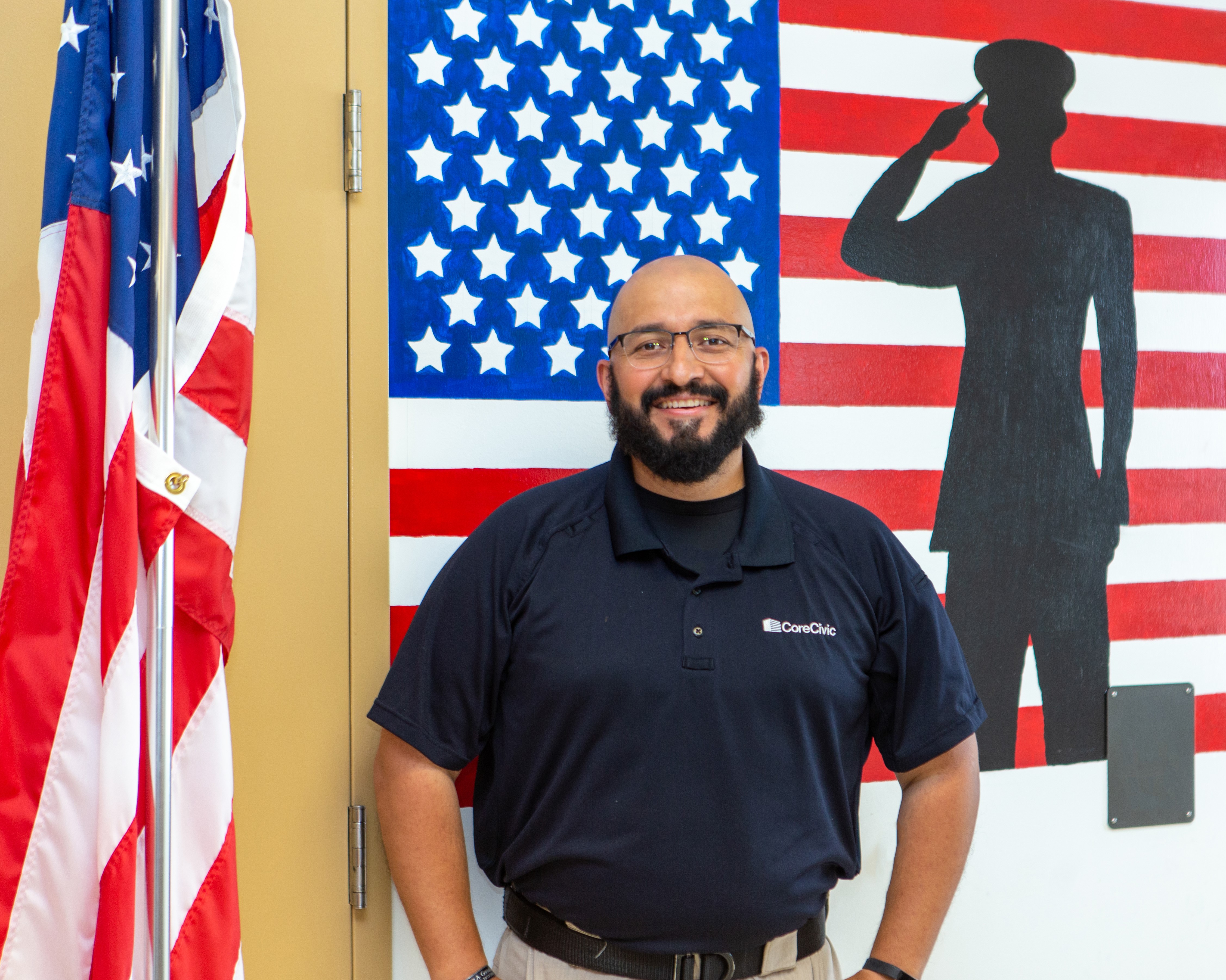 It's no secret that people with a military service background have experiences and skills that easily transfer into a variety of career fields. This is particularly true in corrections, where leadership and professionalism are key. Recently, CoreCivic made military service an important part of our broader Diversity, Equity and Inclusion (DEI) work.
Earlier this year, we launched Business Resource Groups (BRG) in an effort to foster a more diverse and inclusive culture companywide. BRGs at CoreCivic are comprised of employees who come together with common interests, perspectives, and experiences around ethnicity, gender identity, age, accessibility, special interests, and more. Established through a governance model, BRGs focus on connection, community, capability and continuous improvement.
There are currently three active BRGs at CoreCivic—Multicultural, Women, and Military—with plans to develop more as time goes on. And having been named a G.I. Jobs Military Friendly® Employer since 2009, it comes with little surprise that the very first BRG to charter at CoreCivic is that of the Military BRG.
The Military BRG is focused on supporting active duty and reservist service members, military spouses and the veteran community. Of course, with more than 10 percent of all CoreCivic employees being veterans, the support through this BRG has been warmly welcomed.
While the Military BRG was formally established in July 2022, the group already has a large participant base with employees across the enterprise contributing to discussions on a monthly basis.
The BRG has outlined achievable goals supporting its focus as well as CoreCivic's BRG overall focus. The Military BRG aims to equip employees who self-identify as military veterans or reservist soldiers with resources and information to support their service; identify military- and veteran-support organizations nationwide to engage in partnership; help develop career advancement opportunities for those who qualify due to prior military service; and much more.
In 2021, CoreCivic was named a Military Spouse Friendly® Employer by G.I. Jobs for its employment support of the active duty and reservist soldier spouse network. To ensure CoreCivic continues to support the spouses of military service members, the Military BRG has goals targeting the support of military spouses through resources that can help aid this community as they serve the nation alongside the soldier.
At the heart of CoreCivic is service to the community. The Military BRG is advancing CoreCivic's mission of service, reaching a special group of individuals whose service to our nation has been their first priority.