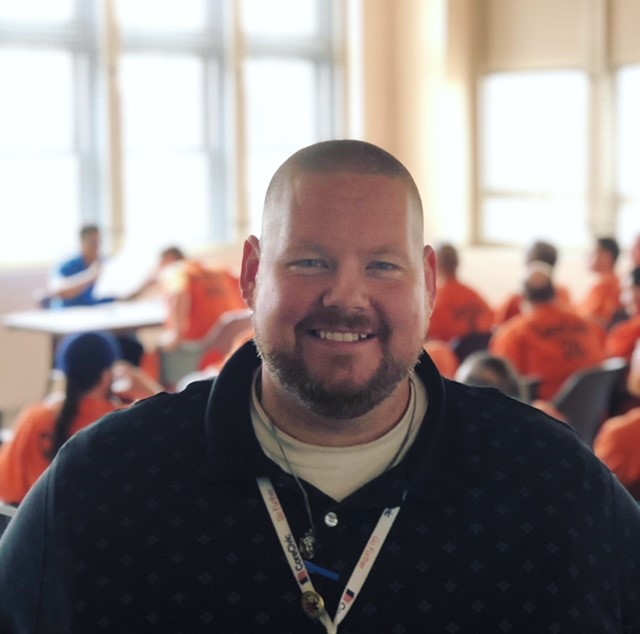 National Correctional Officers and Employees Week: Jared Nuetzman, Unit Manager
Jared Nuetzman is a unit manager at Marion County Jail II in Indianapolis, Indiana. He began his career with CoreCivic as a correctional officer in 2010, and he has since served as a correctional counselor and senior correctional counselor.
What do you enjoy most about working in corrections?
I enjoy getting to impact people's lives in a positive way and being a part of an amazing team. I think people would be surprised at just how rewarding a career in corrections can be. I have met some really great people, many have become my very best friends.
How do you feel you make a difference?
In June 2018, my warden offered me the opportunity to start a reentry dorm at the facility. Since then, I've held four successful job resource fairs, found suitable employment for 100 inmates, enrolled 500 inmates in state-sponsored health insurance, and graduated 30 inmates with certificates from the National Center for Construction Education & Research. In my role I get to directly impact the inmates in our care in a positive way that ultimately betters our community.
How does your work support CoreCivic's reentry mission?
In my daily work, I support our mission by setting an example for both staff and inmates and helping provide quality reentry programming. I am proud I have been able to help others gain career skills and find jobs, health insurance, and both treatment and residential housing. I help inmates get ready to reenter society and be a better neighbor, father, husband, brother, son – you name it.