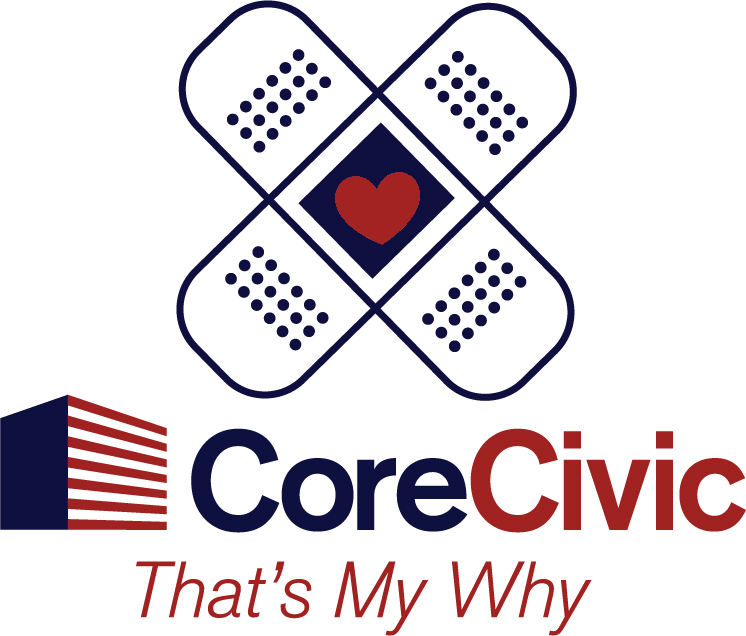 As COVID-19 continues to be a persistent threat throughout the United States and the world, vaccination remains our best chance to help keep our communities healthy and safe. Since becoming available, CoreCivic has made providing COVID-19 vaccines to our employees and those entrusted to our care a top priority.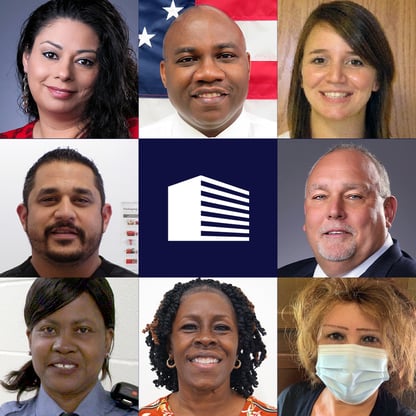 We asked our team what went into their decision to get vaccinated – their "why." Here's what they had to say:
Rodney Johnson
Assistant Warden at Houston Processing Center, Texas
"I decided to get vaccinated not only to protect my loved ones and myself, but also those in my community, my co-workers, and those around me. I am actively involved in my church, and several of our members are elderly. Following the lead of my pastor, I made a personal choice to do what I could to help stop the spread of the disease. Being in a leadership role, I also wanted to set an example for my staff."
Todd Thomas
Managing Director of Operations at the Facility Support Center, Tennessee
"Mine is simple: In 2020, I lost my father, my father-in-law, and a football coach I loved dearly. It was a no-brainer for me to put myself in a position to be around for my family. In my opinion, unless you have a medical reason, I don't see a negative side. It is the right thing to do."
Delane Davis
Administrative Clerk at Jenkins Correctional Center, Georgia
"I chose to get vaccinated because I have a five-year-old grandson who is asthmatic, and I live with someone who has a compromised immune system. On August 12, I lost my best friend of 30 years to COVID-19. She also had a compromised immune system and chose not to get vaccinated. Her husband, who also chose not to get the vaccine, is currently hospitalized. I cannot help but believe if she had been vaccinated, she might still be here today."
Emilee Watts
Manager of Proposal Development at the Facility Support Center, Tennessee
"I was originally reluctant to receive the vaccine early on, but I knew that getting vaccinated was the best and most proactive step I could take to protect my family. Having a newborn that had a rocky start at birth, I knew I needed to protect her in any way that I could. Seeing the staggering figures of children contracting COVID-19 in our area with the Delta variant, I quickly got vaccinated and am able to pass my antibodies on to her. Little Willa Bea is my 'why.'"
Aisha Alvarado
Facility Director at Dahlia Facility, Colorado
"As a leader in my facility, working through the pandemic has been an uncertain time for everyone. The fear of contracting COVID-19 and potentially exposing my family, my staff, and the residents in our care was stressful. So when the opportunity to get vaccinated was offered, I took it to protect those around me."
Michelle Menzer
Recreation Coordinator at Houston Processing Center, Texas
"I chose to get vaccinated because I have asthma and, since I know what it is like to have difficulty breathing, I'm sure it would be a lot worse if I were to get COVID-19. In addition, my mother is confined to a nursing home. I want to be able to spend time with her without jeopardizing her health."
Diana Andrews
Detention Officer at T. Don Hutto Detention Center, Texas
"My decision to get vaccinated was about being able to get together with my family and grandbaby. In some sense to bring back what we consider 'normal'. I missed the simplest thing…a hug."
Vincent Velarde
Clinical Supervisor at Torrance County Detention Facility, New Mexico
"The bottom line is: It wasn't for me. It was for all of the people I care about."
CoreCivic is committed to the health and safety of all CoreCivic staff and those in our care. For more information, visit the COVID-19 Response section of our website.