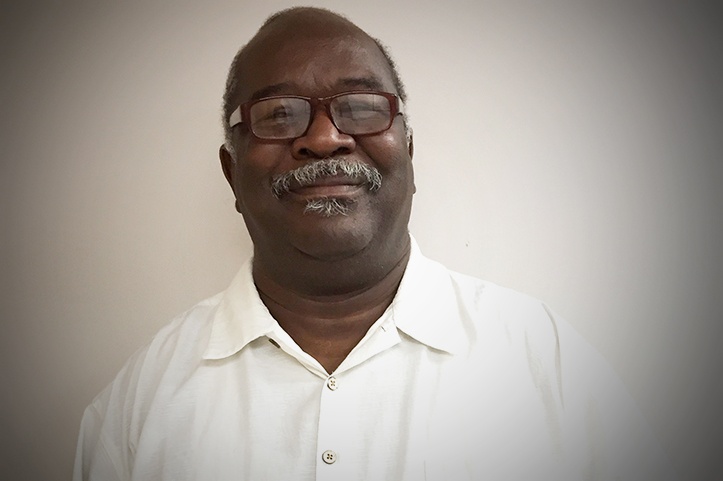 This week we jointly celebrate National Volunteer Week and National Reentry Week (April 23-29). CoreCivic's group of 2,700 volunteers is a key part in the reentry process. As members of the community, our volunteers can help inmates and residents reconnect with life outside — giving advice and creating important connections with the resources they need to be successful after release. Thank you to all our volunteers!
Today we are sharing another one of their stories.
Volunteer: Charles Bedford
Charles Bedford wants former offenders reentering their community to know they have people rooting for them.
He volunteers through the Tulsa Reentry One-Stop program to mentor residents like Brett Huskins at CoreCivic's Tulsa Transitional Center in Oklahoma. Huskins requested a mentor who had been through the prison system before and was also a fellow veteran.
"When you come out of the system, it's difficult to readjust," Bedford said. "Time has stopped. Then suddenly there's a lot to do in a short amount of time. It can be very overwhelming. With Brett, we set goals. We discuss not taking on too much to avoid getting stressed out and disillusioned."
Huskins said it's encouraging to bounce ideas off someone who has been in a similar situation. Because Bedford is also a U.S. Army veteran, he can help connect Huskins with the Department of Veterans Affairs to receive the benefits available to him.
"One of the nice things that benefits the participants is seeing people who get out and are succeeding," Huskins said.
With a grant from the Department of Labor and additional funding from the George Kaiser Family Foundation, the Tulsa Reentry One-Stop program is one of the many volunteer organizations that CoreCivic coordinates with to bring community reentry resources to offenders. The program offers mentorship to residents, and helps them find employment and training in high-demand fields like welding, construction, hospitality, CNC machining and forklift operation.
Tulsa Reentry One-Stop also assists with interview skills, resumes, job searches, finding housing and getting basic necessities like clothes and driver's licenses.
My life has been enlightened and improved so much with this program," Bedford said. "People encouraged me, and I was given so much. I'd be remiss if I don't give back.
"Just the general all-around attitude of individuals in this program and the hope I see in their faces keeps me doing what I do."